I was hoping to be celebrating that some black girl magic would be moving into the Governor's Mansion in Georgia but it's not looking good.  She may not have won the race, she's still a winner.  We've come so far and we still have a ways to go.  Don't get discouraged just keep voting!  On that note, here is some black girl magic for this sweater weather.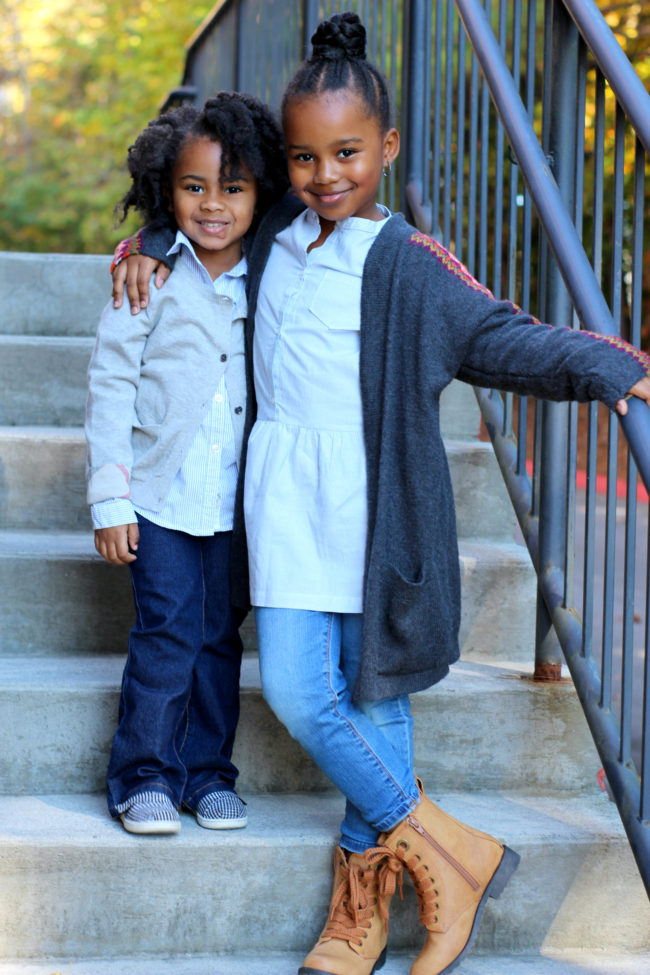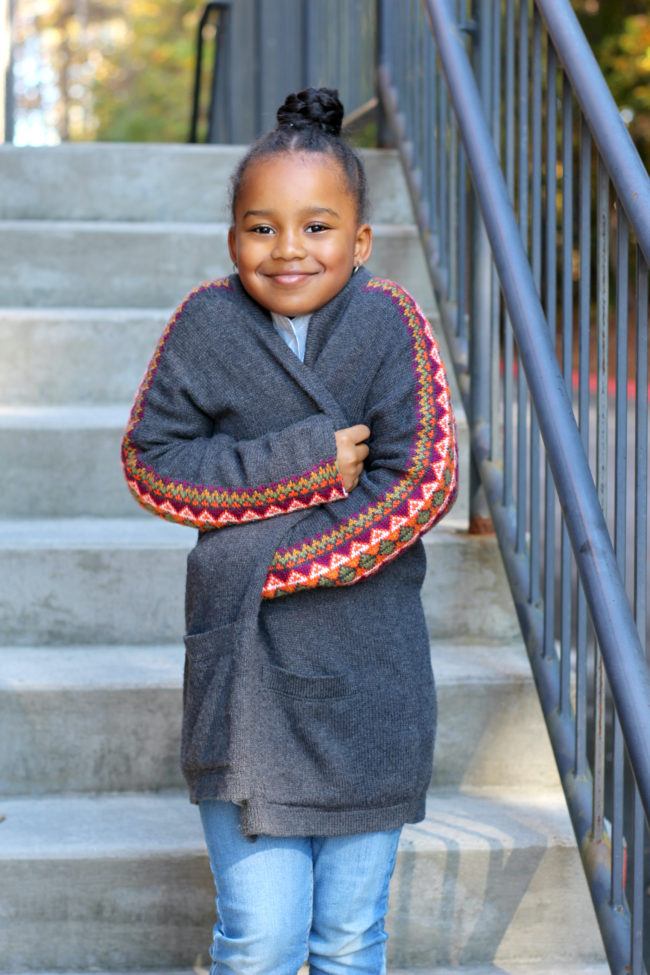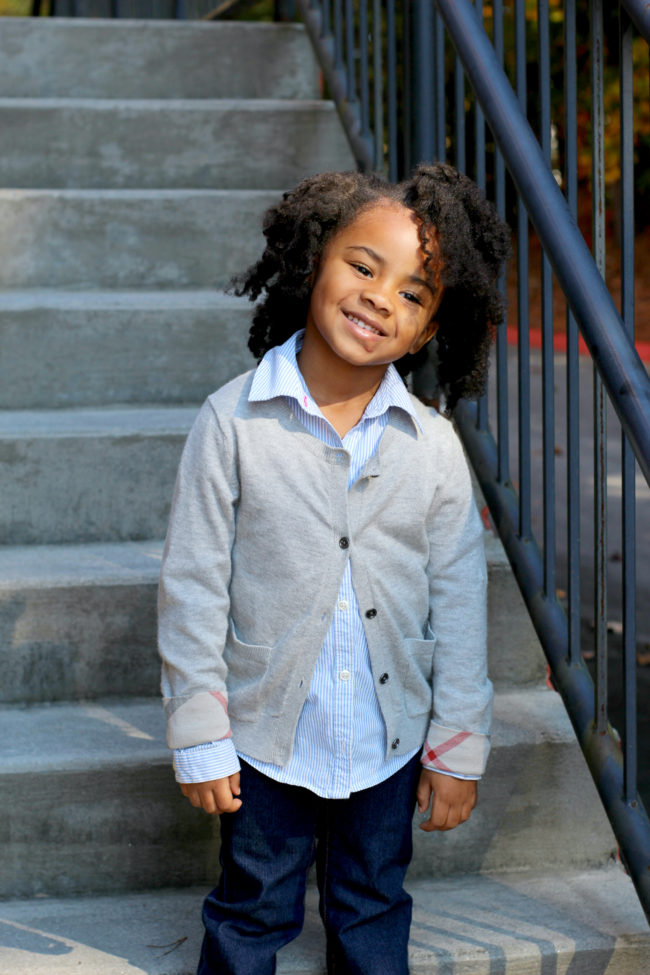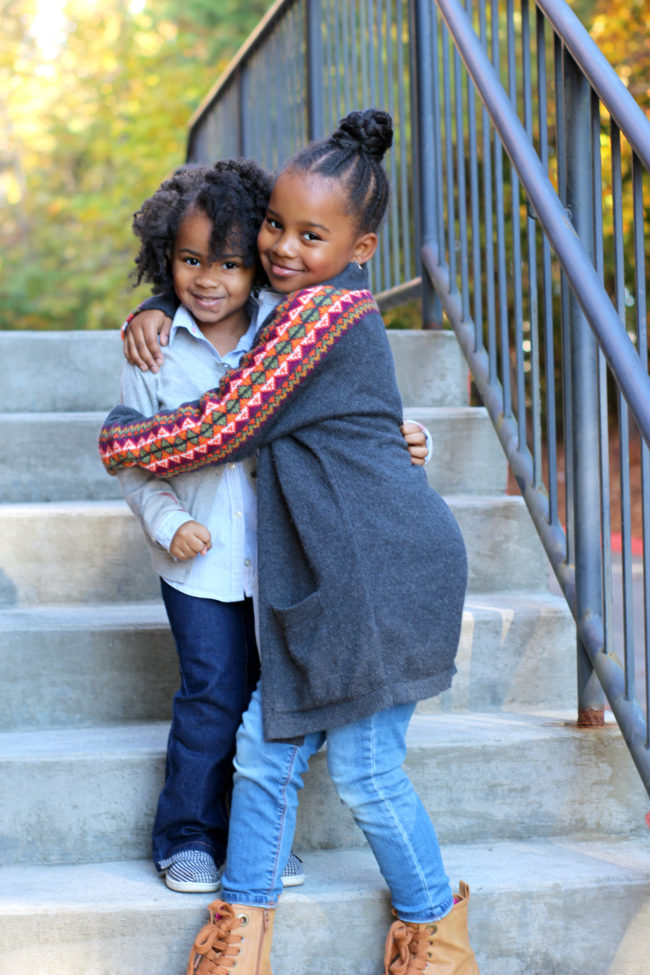 Harper: Cardigan, Burberry | Shirt, H+M | Jeans, Walmart | Shoes, Toms
Peyton: Cardigan, Old Navy (similar)| Shirt, Carter's | Jeans, OshKosh | Shoes, Target
The cool temps are here to stay!  I finally switched my closet over my fall and winter clothes.  I'm looking forward to wearing my coats, hats, and boots.  Have you switched your closet to fall/winter?