Before you watch this video, I want to warn you that you may be slightly jealous of a 4 year old.  I am.  My closet is nice but I have to share it with Mister.  When we moved into our new house, some of the were weak and falling off the wall.  We were originally going to just do our master bedroom closet in Elfa shelving from the Container Store, but we decided to take advantage of the 30% off sale and do Peyton's closet as well.  Check out the video below and let me know what you think.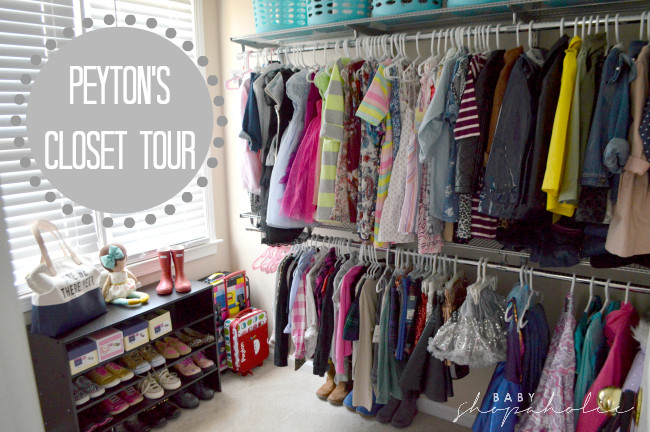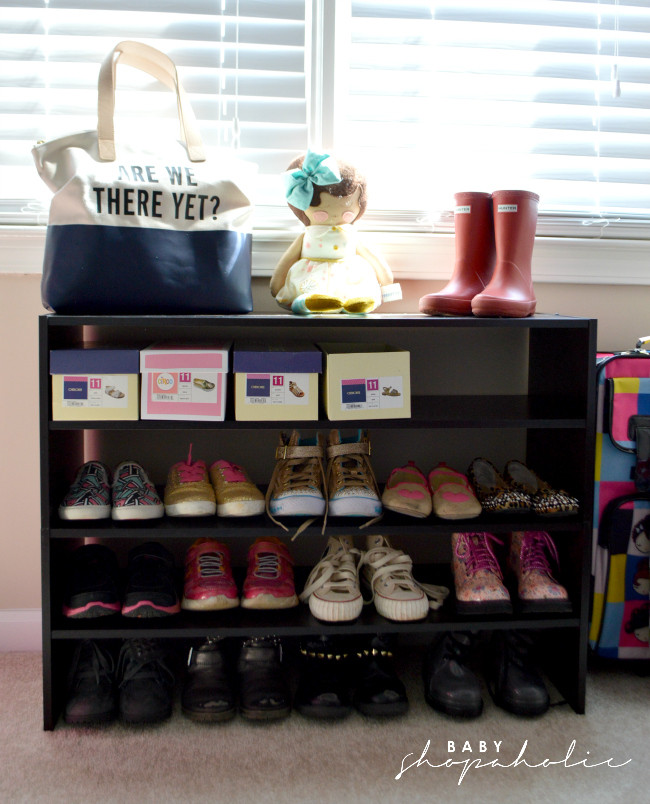 I think my favorite part of Peyton's closet is her shoe shelves.  Shoe shelves from Target's Room Essentials collection.  We're using two shelves stacked.  You can find them HERE.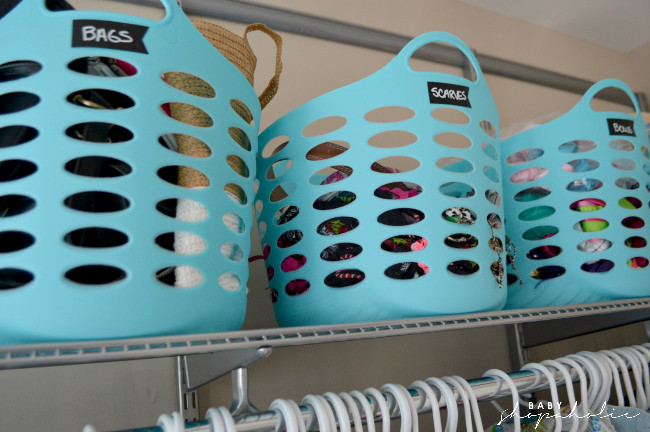 Baskets are from the Dollar Tree. They are pretty hard to find.  You may have to hit up a few store to find them.
What do you think of Peyton's closet?  Pretty nice start.  Updating a closet doesn't have to be expensive.  The double hanging racks double the space.  Stocking up on baskets will ensure you have a place for everything.  So far, Peyton has been keeping her closet very neat.  I wish I could say the same for my own.  That tour is coming up soon!  Make sure you subscribe to my YouTube channel so you don't miss any of the videos.