It's been a while since I shared my beauty routines. My skin has been LIT lately and I've been getting a lot of complements (Thank You!). If I didn't take some time to improve my selfcare and actually looked into finding products that benefitted my skin type instead of just buying anything I see, I feel as if I would still be in square one. If you are like me and you want to take your skincare routine more seriously, click here. It's best to read a bit about products before you buy them, just so you have an idea of their benefits and how it can help your skin. Good luck! I usually share product reviews here and there but I thought it was well over due for me to share my current routine. Here you go!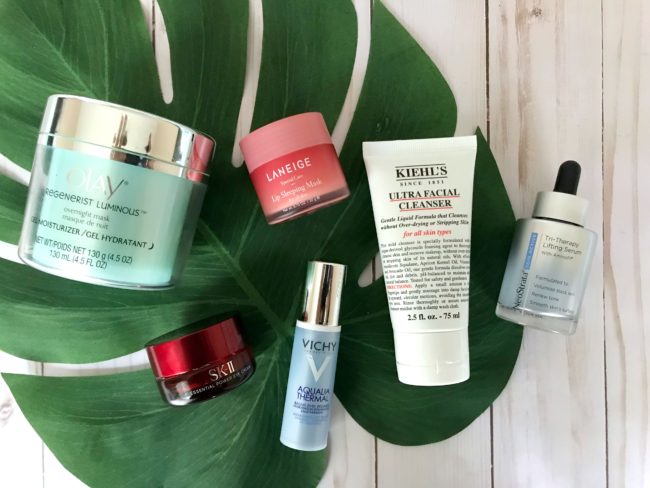 First I start by removing my makeup if I'm wearing any. My favorite product to use for a full face is Tata Harper Nourishing Oil Cleanser. You can learn more about it HERE.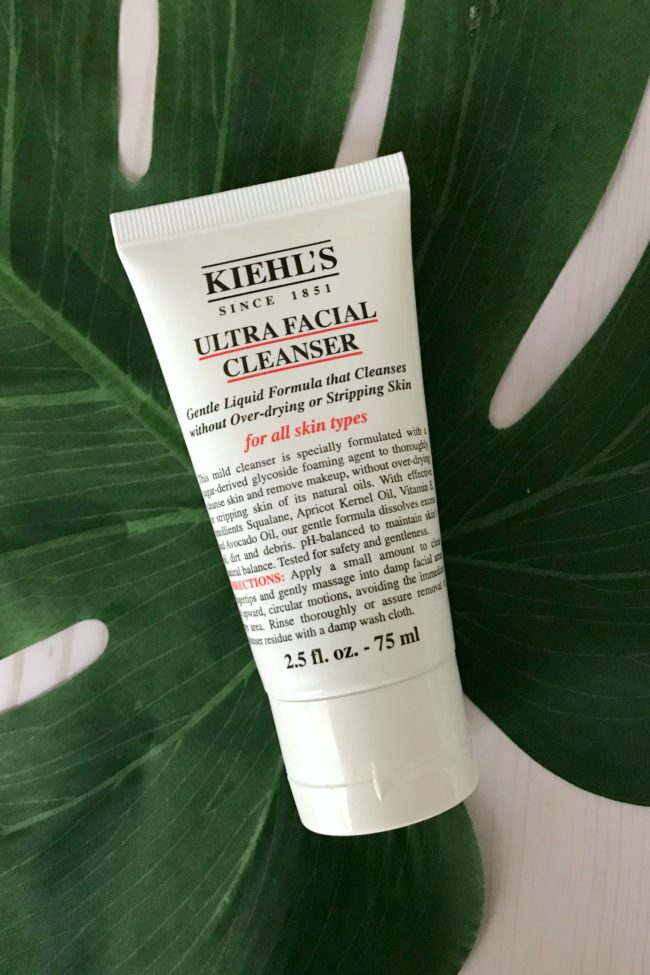 After my makeup is removed, I wash my face using Kiehl's Ultra Face Cleanser. It does what it says and doesn't over-dry my face while leaving it feeling clean. This small tube is $10 and worth a try. You can find more info HERE.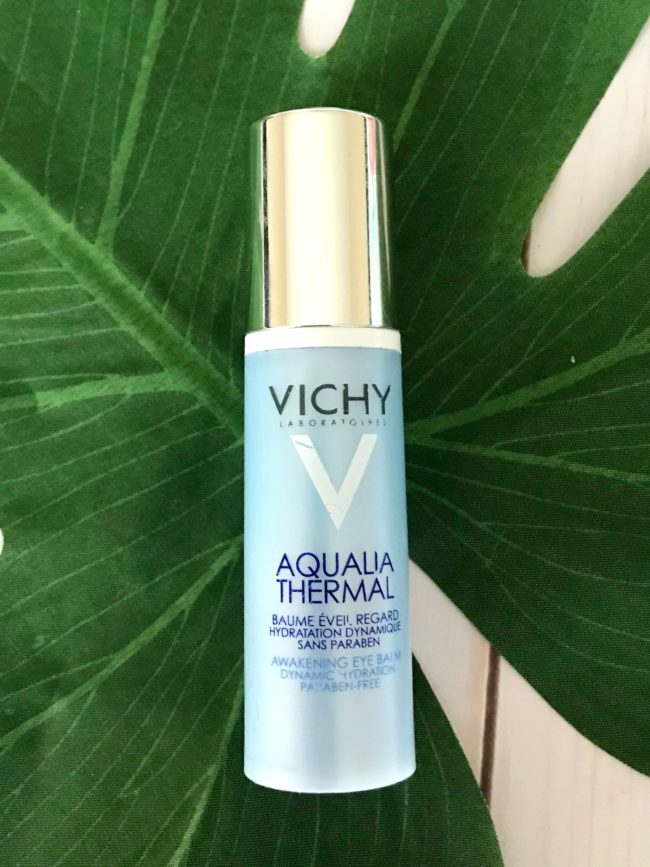 After my face is clean, I go straight for the eye creams. I alternate between two different creams. I use my SKII eye cream (in first picture) on my "off" days. Those are the days when I don't wear makeup or need a little more moisture under my eyes. It's pretty pricey so I try to use as needed. I'm also always on the lookout for a budget-friendly eye cream (gel) and Vichy Aqualia Thermal has been it. It works great to hydrate your under eye for under $30. Learn more HERE.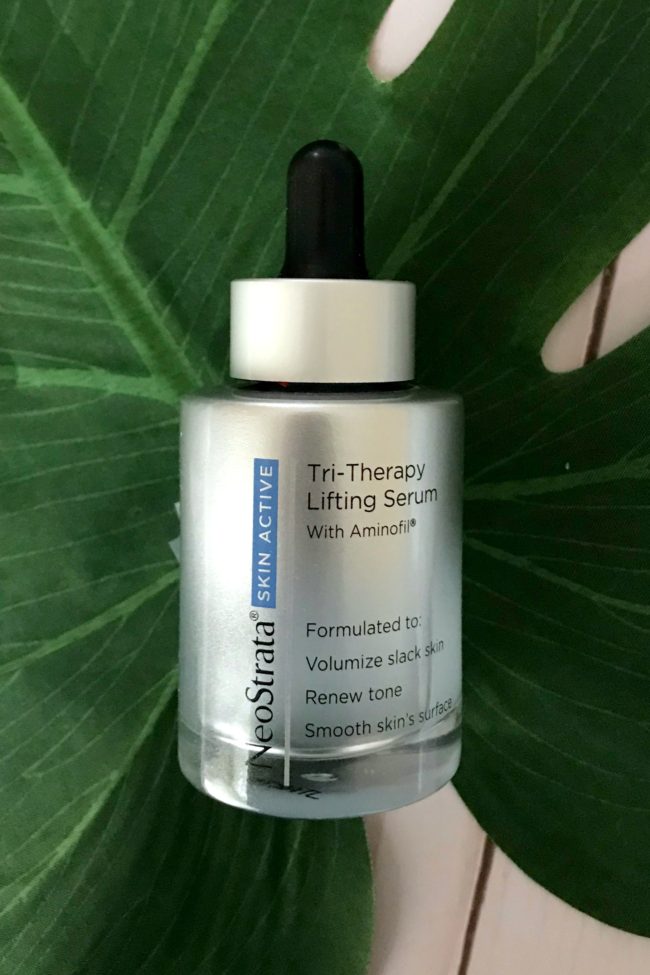 I love me some serums. They work overtime to help your skin even look more beautiful. I'm currently using NeoStrata Tri-Therapy Lifting Serum. I've noticed my pores getting a little bigger so I'm trying to do what I can to hold them back. This definitely makes my skin feel smooth and more "plump". You can learn more about it HERE.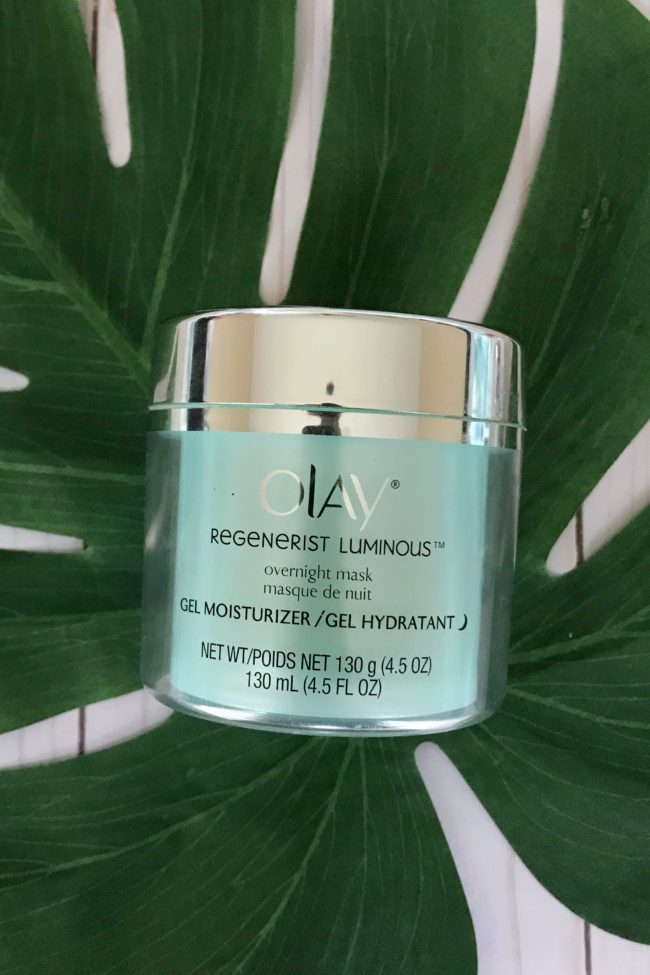 I'm almost done. I've been using the Olay Regenerist Luminous overnight mask all winter long. This olay night mask helpt to keep my winter dry skin in check. Any night that I did not use the mask, my skin was dry and flaky. This jar is huge and a little goes a long way. Of using it for several months, I'm probably half way through it. You can find more info HERE.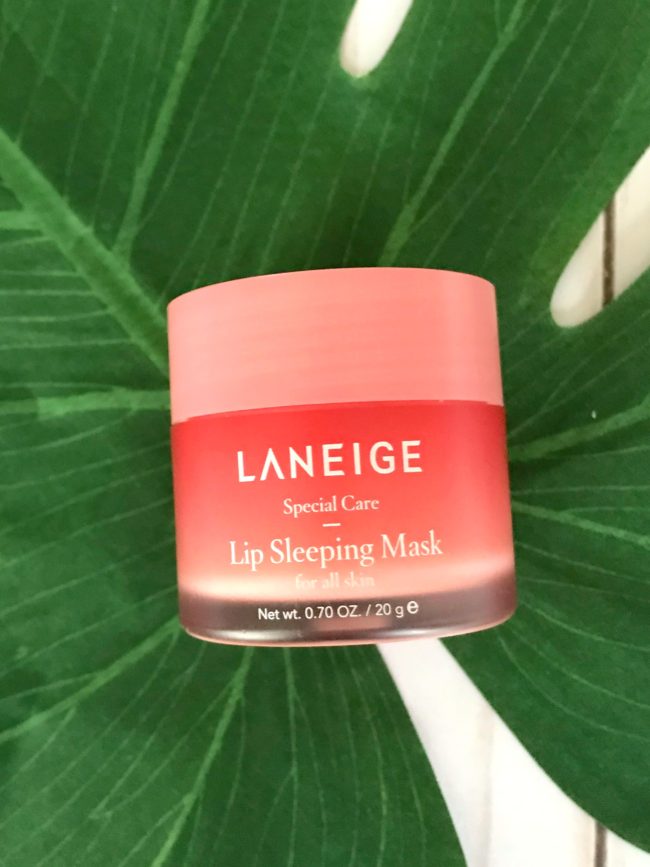 I end my routine with using the Laneige lip sleeping mask. I have very dry lips and they peel. Laneige helps to keep that in check. It's very thick and a little goes a long way. When I get up in the morning, dry skin easily comes off with a towel and warm water. Find more info HERE.
I know this seems like a lot of steps but it's worth it when your skin is looking it's best. I'll be turning 40 soon so I'm doing my best to keep my skin on track. Depending on how much time I have and my skin's needs, I use my Clarisonic Mia and some cheap Target buff pads on a regular basis to remove dead skin. If you don't have a Clarisonic, I suggest you invest in one.
My beauty routine changes throughout the year based on my skin care needs and the various products out there on the market, Waterlilies And Company offer Natural Cosmetics so I'm tempted to give them a try someday. I would also like to note that I've been drinking more water and eating lots of vegetables. That does wonders for your skin by itself. Share your favorite nighttime products in the comments.