This post is brought to you by The Beef Checkoff and The Motherhood. All opinions are my own.
My 30 Day Protein Challenge has come to an end.  Since starting the Protein Challenge, I have learned so much about my eating habits this past month.  Early on in the challenge it was clear that I wasn't getting the suggested amount of protein that I needed to get me through my busy day.  In an effort to get increase the protein in my diet, I tried some new recipes and revived some old ones.  Keep reading to learn how I made these delicious Pest Beef Kabobs in the oven and how I updated my Beef Sliders.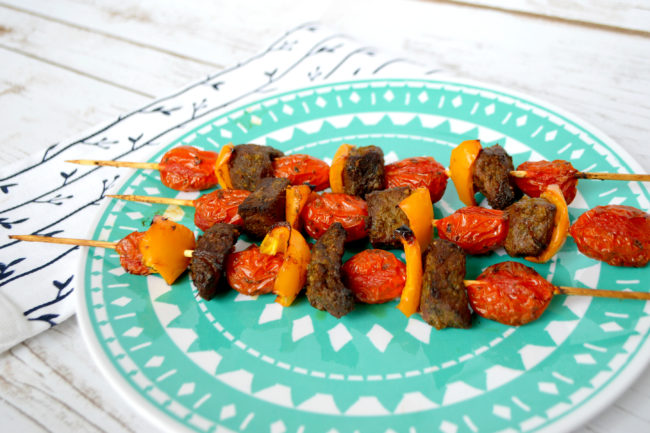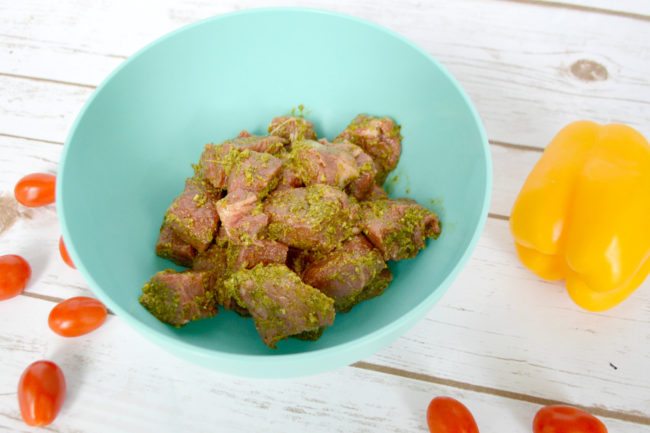 Ingredients:
1 to 1 1/4 pounds of boneless top round or sirloin cut into 1 inch squares
Yellow bell pepper (green or red will be fine) cut into 1 inch squares
1 1/2 cups of cherry tomatoes
1/4 cup of pesto sauce
In a large bowl, add the cut meat and season meat with salt and pepper.  Add tomatoes,  bell peppers and pesto sauce in the bowl.  Toss meat and veggies until the pesto sauce has covered all the ingredients.  Cover bowl and place in the fridge to marinade for 10 to 15 minutes.  Alternating the bell pepper, tomatoes and beef, place them on skewers.  Try to place at least 3 pieces of beef on each skewer.
Preheat oven to 350 degrees.  Place kabobs on a cookie sheet lined with foil.  Cook for 30 minutes while turning the kabobs every 10 mins.  If you like your meat well done, add and extra 10 minutes. If you want more of the pesto flavor, use a basting brush to coat the kabobs the last 10 mins of cooking.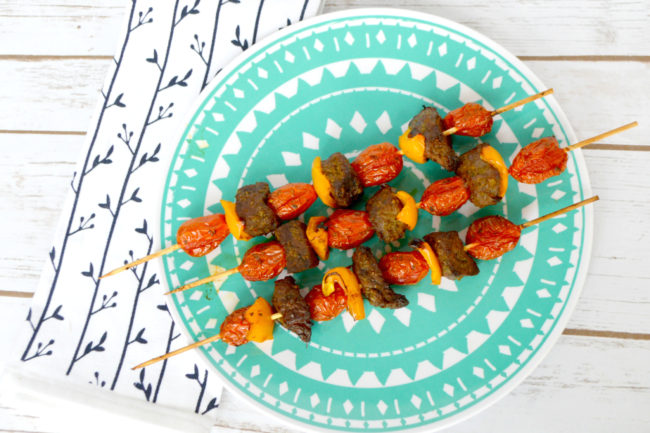 These Pesto Beef Kabobs were so delish!  I'm so proud of myself for trying something new.  My recipe makes 4 to 6 servings and can contain up to 26 grams of protein.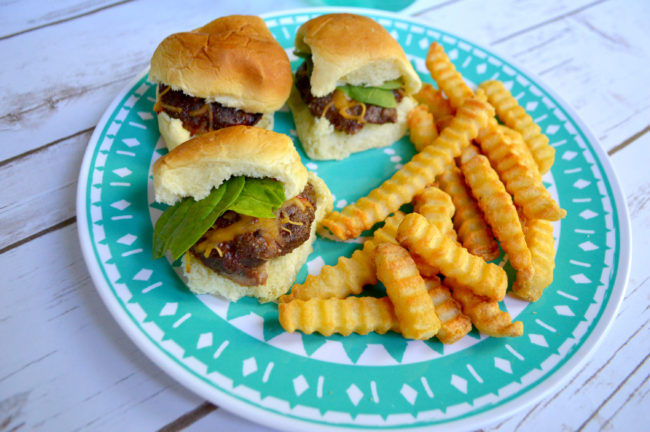 One of my favorite (and easy) weeknight meals are Beef Sliders with baked fries.  Super easy and everyone loves it.  To give my beef sliders an update I added 1/4 pack of onion soup mix to my seasoned beef to add a little kick.  How ever you make your beef burgers at home, try adding some onion soup mix.  You're welcome!
Now that I've shared my favorite recipes with you, I wanted to tell you about my challenge experience.  Like I said earlier in my post, I quickly learned that I wasn't getting enough of protein in my diet.  On the days when I didn't have a sufficient amount of protein for breakfast I was starving and hour later.  My natural instinct is to load up on carbs.  We all know that carbs ain't loyal.
When started consuming the protein I needed, I never felt hangry and my energy levels increased.  Stepping up my protein game gave me the natural fuel I need to juggle two active kids and working out.  This is not a weight-loss plan but I managed to lose 3 pounds in the process.  Woot Woot!  Having enough protein led me to making better food choices throughout the day.
It's crazy how simple diet changes can have such an impact on your wellness.  Moving forward, I'm more aware of my protein consumption and make sure I have a source of protein at every meal.  I encourage you to take the 30 Day Protein Challenge to see how protein can have an impact on your overall wellness.  The 30 Day Protein Challenge is free and has all the free tools and recipes you need to get started.  Click HERE to learn more about the 30 Day Protein Challenge.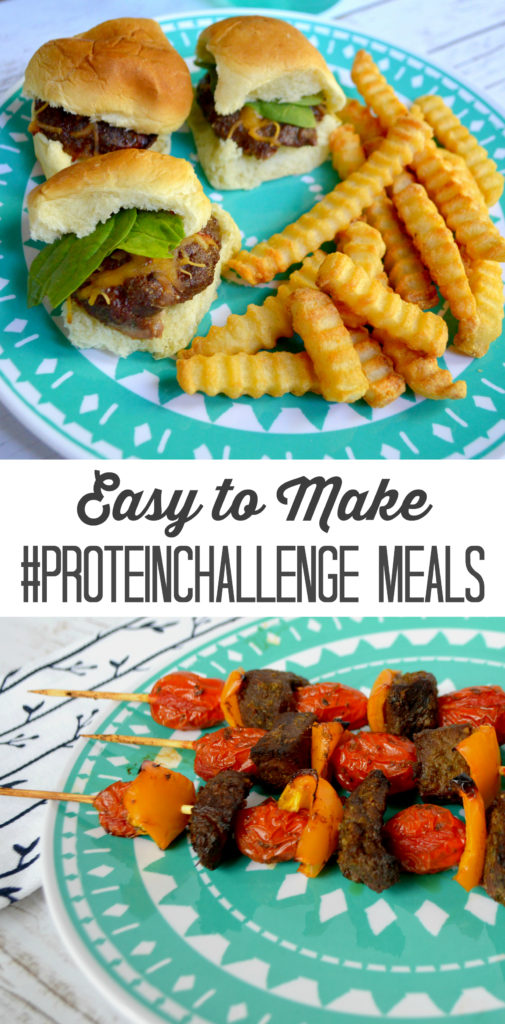 Do you think you get enough protein in your diet?