If you follow me on social media, you may have heard me talk about my current breastfeeding experience.  I have an over supply of milk, seen HERE, so I exclusively pump.  I thought I would share my experience and tips if you are a pumping mom.  Check out my video below.  I'm also introducing my new co-host, Harper.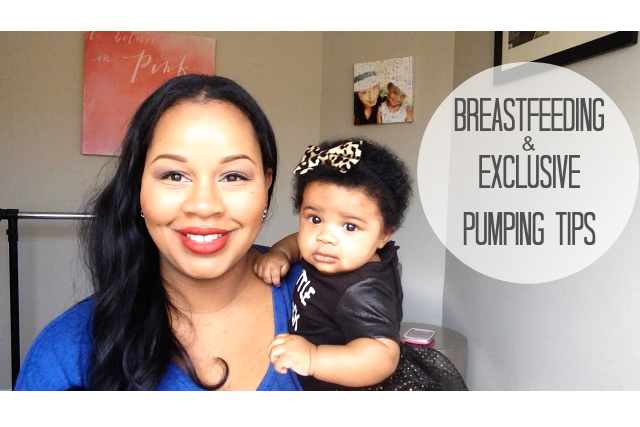 I told you guys I was a cow!  Harper is so funny, she checked out on us.  Like I said in the video, this is a no judgement zone.  You should always do whats best for you and your baby.  I'm not sharing this video to brag about how much milk I have but to try and help others.  Pumping is hard work and I had to learn everything myself along the way.    Below are links to the products that I mentioned in the video.
Lansinoh Pump | Hand pump | Bottles | Pumping bra | Nursing tanks | Test strips | Baby Tracker App | Gerber Babynes
Did you pump to feed your baby?  Please share your tips or questions below.  I'm thinking about doing a live Periscope (babyshoa) to answer questions if you have any. Let me know if you guys are interested.