Can you believe Christmas is next Friday!  Where did the time go?  I'm happy to say that I am 90% ready for Christmas with days left to spare.  I don't know how that happened.  I guess trying to get out the house with the Harper has paid off.  I don't have dinner plans just yet but more than likely Peyton will be wearing this adorable wool faux fur collar coat from J. Crew Factory.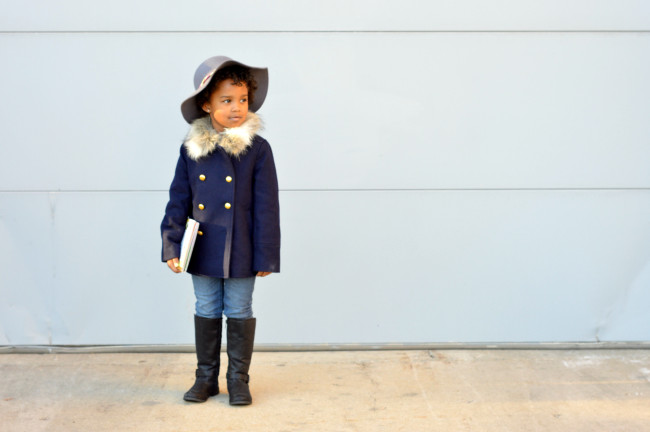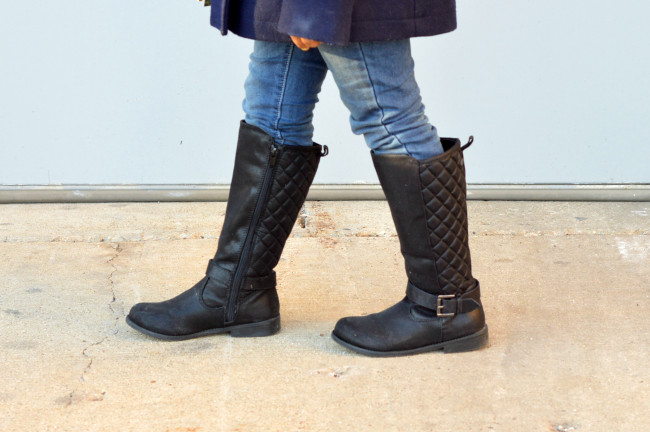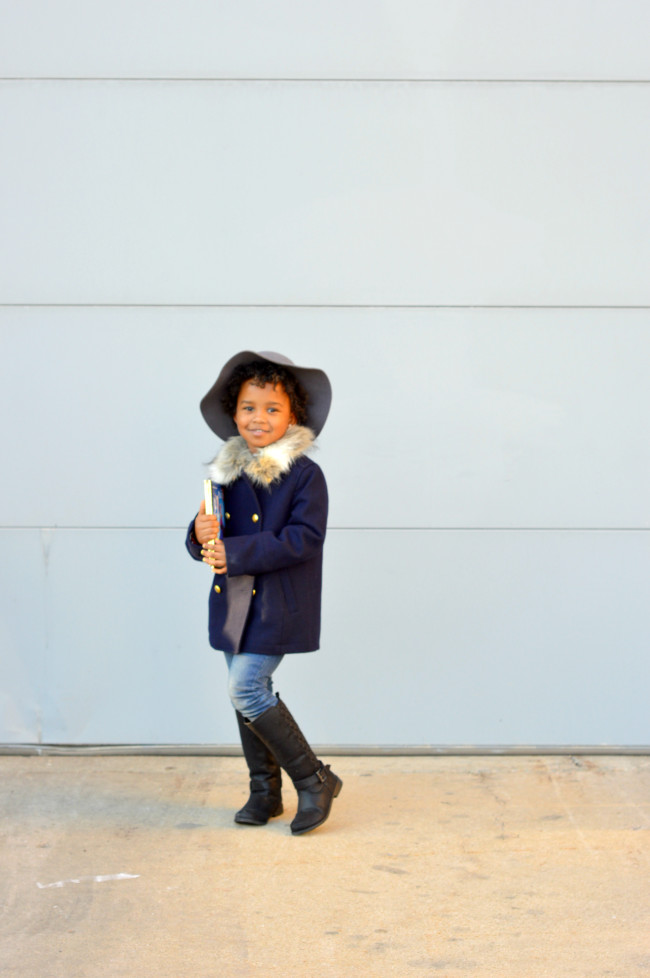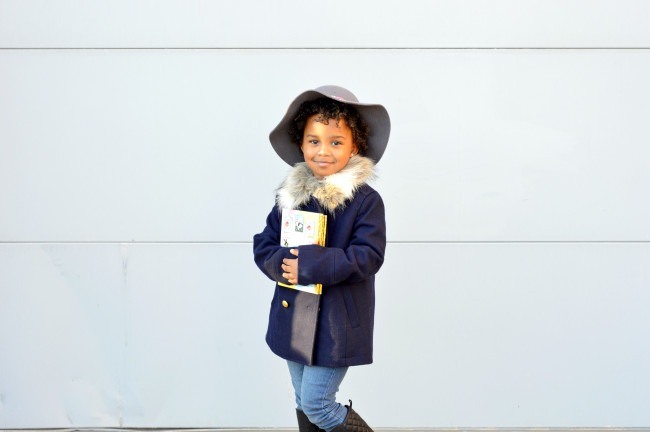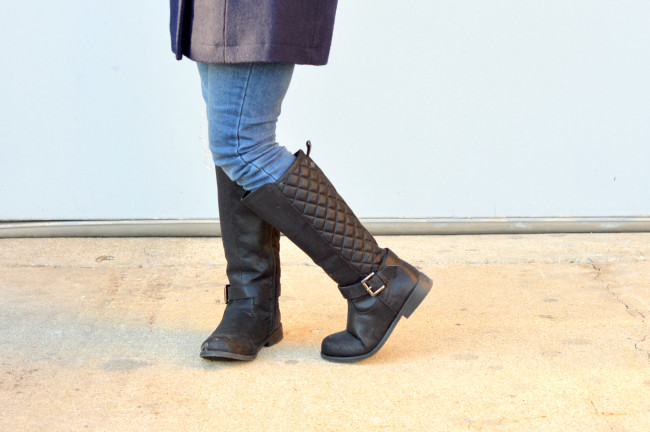 Coat, J. Crew Factory | Jeans and hat, Target | Boots c/o Payless
Once again, I'm jello of this coat!  I totally want one for myself, but the way my bank account is set up….Peyton and Mister just came from the book store and Peyton was like a mini super star walking around in this little outfit getting tons of compliments.  Payless comes through again with these fly boots!  You can check out our other fabulous Payless finds HERE.
Are you ready for Christmas?  Gifts, Dinner?