I hope you all had a wonder 4th of July weekend.  Sorry for taking an unexpected break from the blog last week.  My mom and sisters came to town on Wednesday so we've been spending some quality time.  In addition to it being the holiday weekend, it's also Peyton's Birthday weekend!  We threw her a party with her friends on Sunday.  Her actual birthday is on Tuesday, July 7th.  I can't believe my sweet little girl is almost five!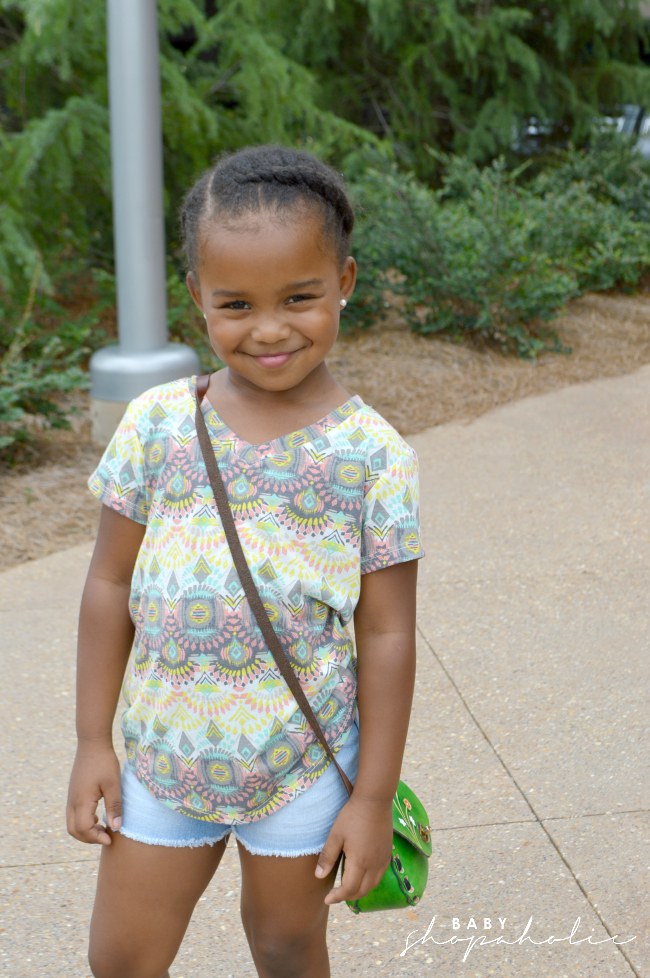 Shirt, Kohl's | Shorts, Target | Sandals, Target | Purse, PHX Airport Gift shop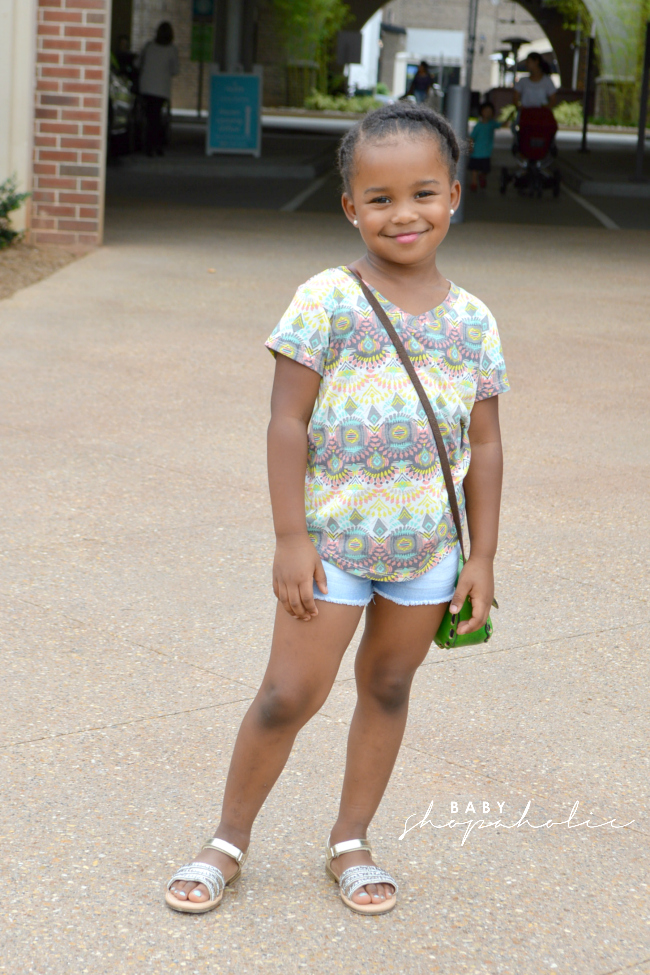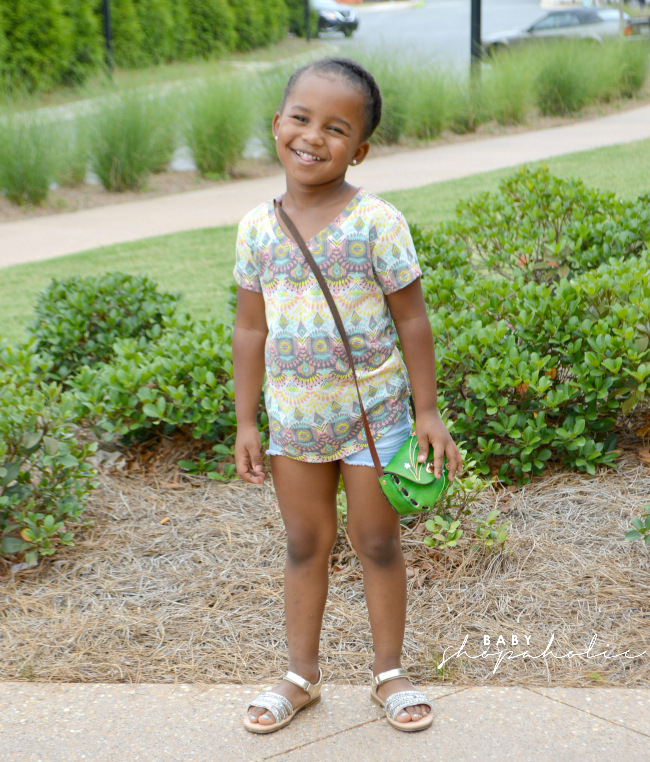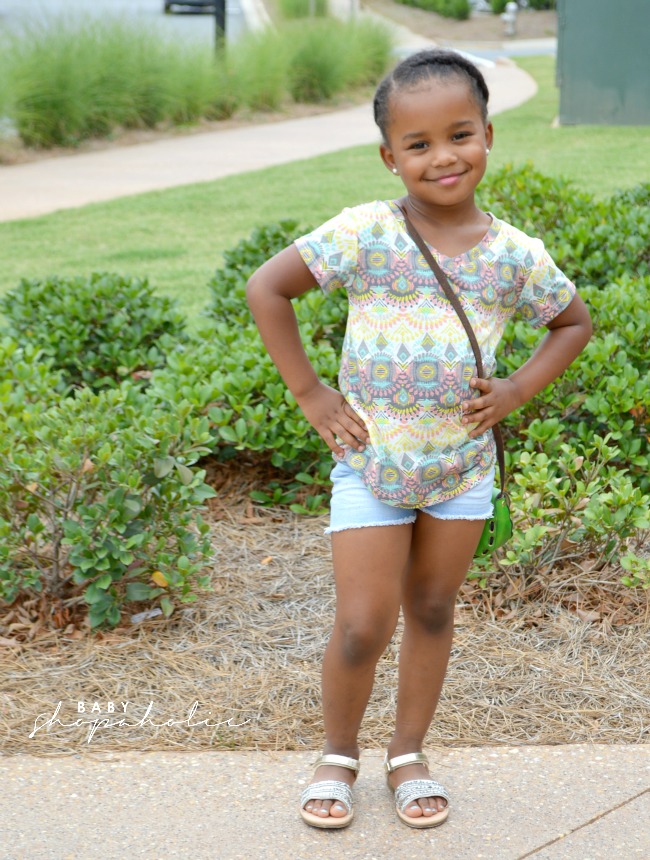 We've been keeping our looks very casual this past week.  I picked up this tribal print top from Kohl's for $2.  I think this crown twist will be her go-to style for back to school.  So easy and cute.
Where has the time gone?  I remember starting this blog propping her up with a pillow for outfit posts.  Now she's a big girl.  Peyton's such a special little girl.  Full of life and personality.  I'm so blessed to be her mom.  I'll stop with the sappy stuff until tomorrow.  Her birthday party was Sunday, and I'll share details with you soon.  She partied like a rock star!
How was your 4th of July weekend?