Today my baby doll turns 5!  It seems like she was just a little itty bitty baby.  Now she's a big girl. I'm already preparing myself as she gets ready for kindergarten and riding the bus in a few weeks.  We celebrated Peyton's 5th birthday with a Rainbow themed party at a indoor trampoline park.  No, the rainbow them was not planned because of the recent LGBT announcement.  LOL!  We picked it out well before the announcement.  Thanks to Minted, we had a cute set up.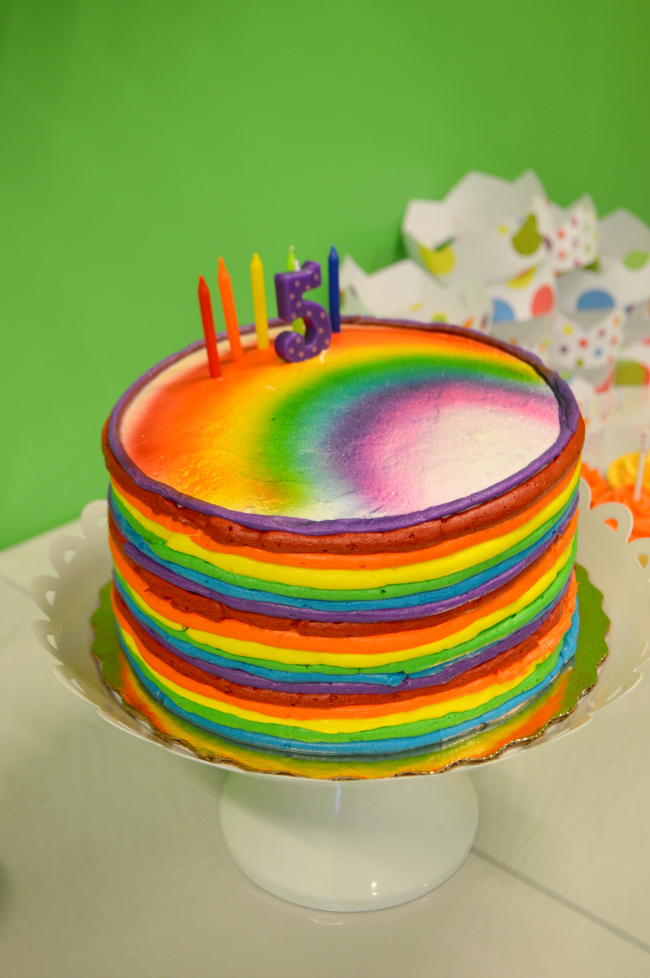 Peyton's rainbow cake is from Publix.  Did you know if you take a picture of a cake to them they will do their best to make it?  Well, at least at my Publix they do.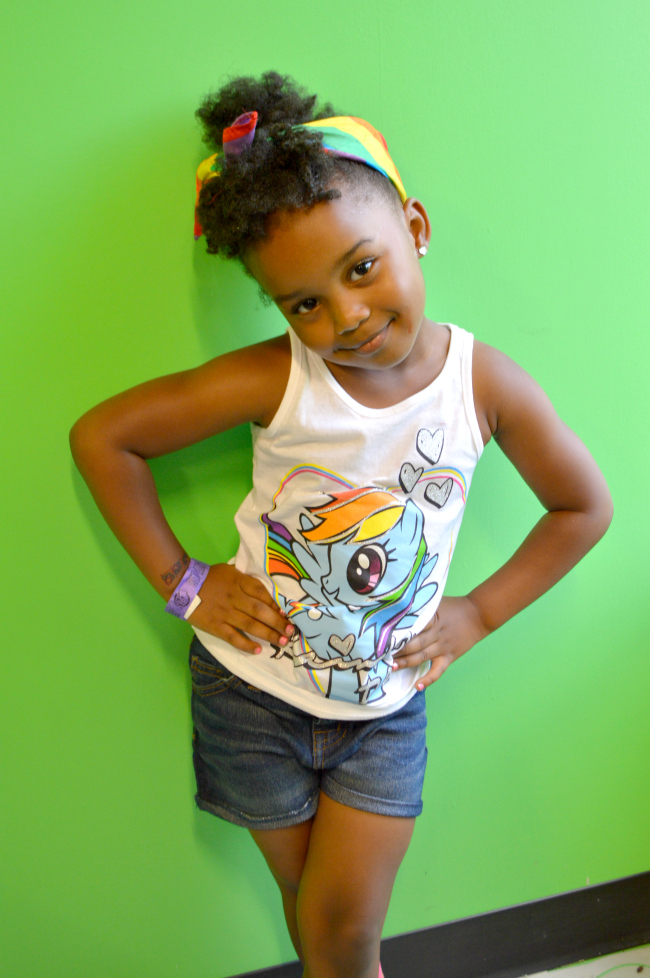 Since the party was at a trampoline park, I wanted Peyton to be comfortable.  She kept it casual with a rainbow My Little Pony tank and denim shorts from Target.  I picked up the rainbow bandana at Party City.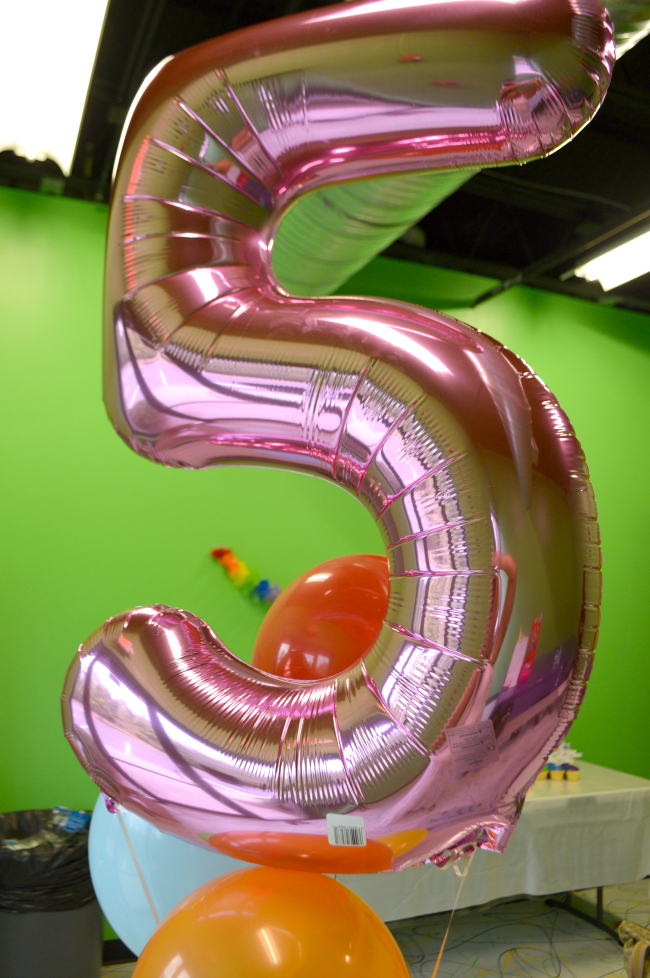 I asked Peyton if she was still into ballons, she said "Ummm, yeah mommy!"  So we had ballons.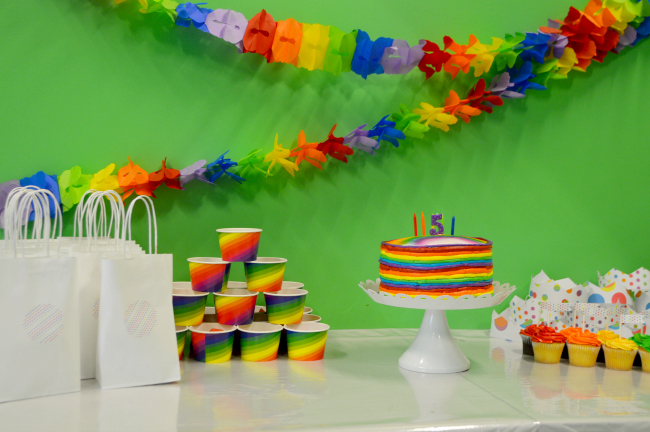 Even though you have a party at a facility, doesn't mean you can't have a cute set up.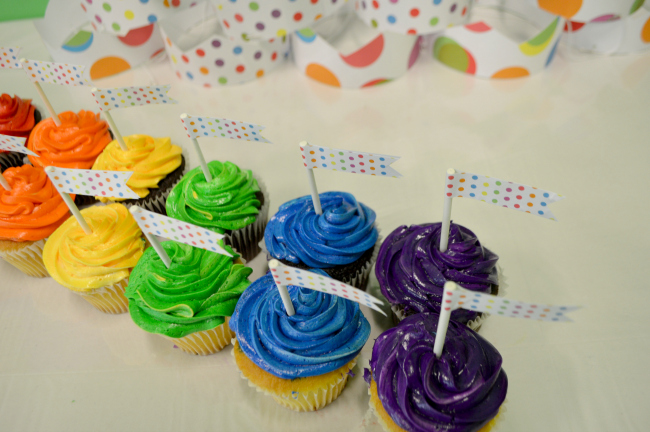 Minted hooked up the party with cute cupcake flags, party hats, and stickers for the gift bags.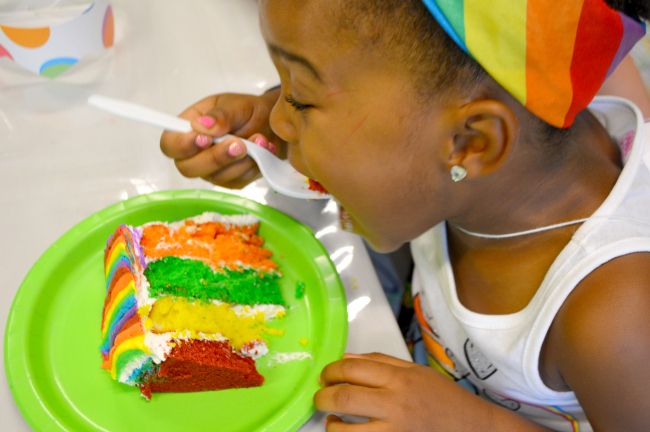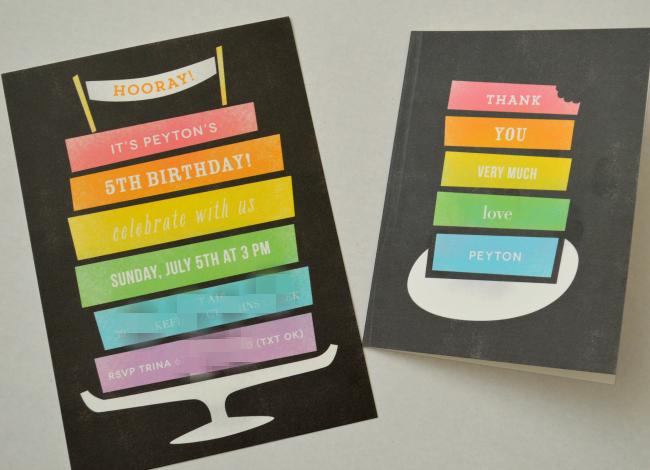 Here are the cute invites from Minted that we sent out with matching Thank You cards.  Did you peep that I tried to match the cake to the cake on the invite?  I love Minted's invitations.  Minted knows how get people excited to come to the party.
Peyton had a ball at her party with her friends.  I'm so proud of this little girl.  She is the sweetest, most helpful and funniest little girl.  I'm excited to what else she will do next.  I'm a little emotional that she is 5 now but I'm glad the party is behind us.  Next up is Mister's Birthday this Saturday.  Since we had a big Mad Men bash last year (HERE and HERE), we are going to keep it low key this year.
If you want to check out Peyton's Birthday Party themes, here you go!  First, Second, Third and Fourth Birthday.  You will also see how my picture have gotten better over the years : ).