I hope you all had a great weekend.  I'm need deep in house cleaning getting ready for my mom and sisters arrival for the 4th of July and Peyton's 5th birthday!  I wish I could take my own vacation after but that's not going to happen.  Since I can't take a tropical vacation, I thought Peyton should dress like she is on one in this Stella Kids dress.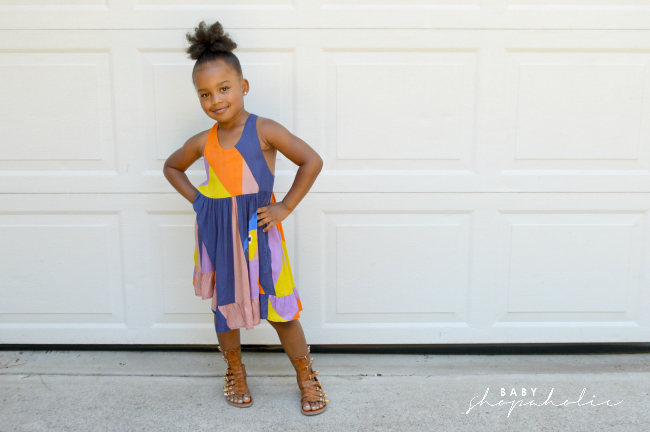 Stella Kids dress c/o Be Mini Couture | Sandals c/o Je t'aime Girls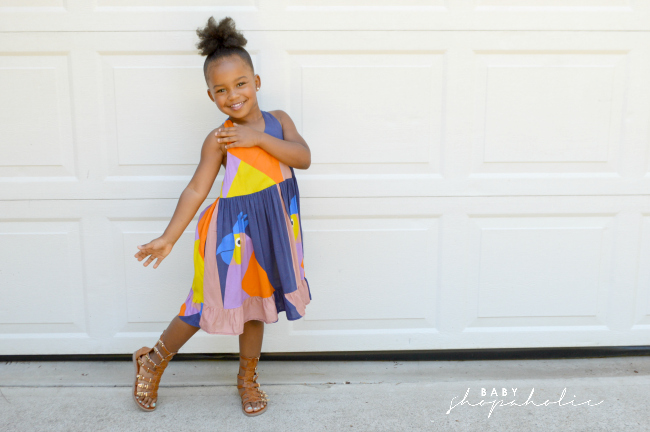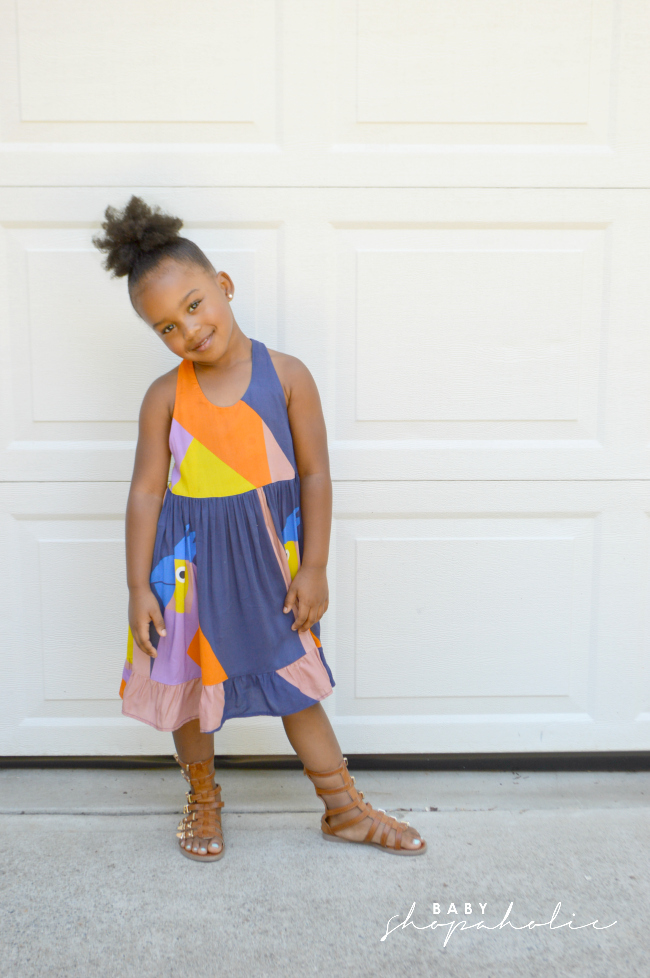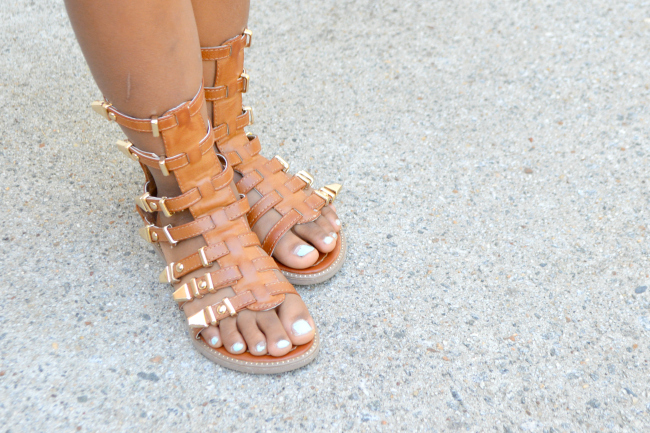 I maybe slightly jello of Peyton's gladiator sandals from Je t'aime Girls.  I can't wait to wear shoes again!
 Are you ready for the 4th of July weekend?  Any fabulous trips planned?