It's officially Spring!  Even though some parts of the country are a little confused, it's time to start to transition.  Time to retire those Ugg boots (except for drop-off in the morning).  I may not be able to go full on spring for myself, I can still look.  I found a few items that get me excited for Spring.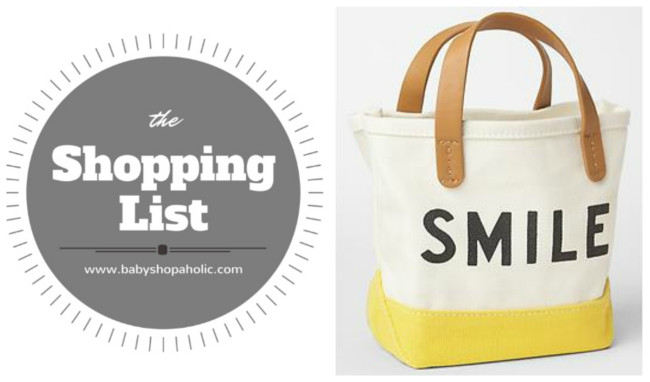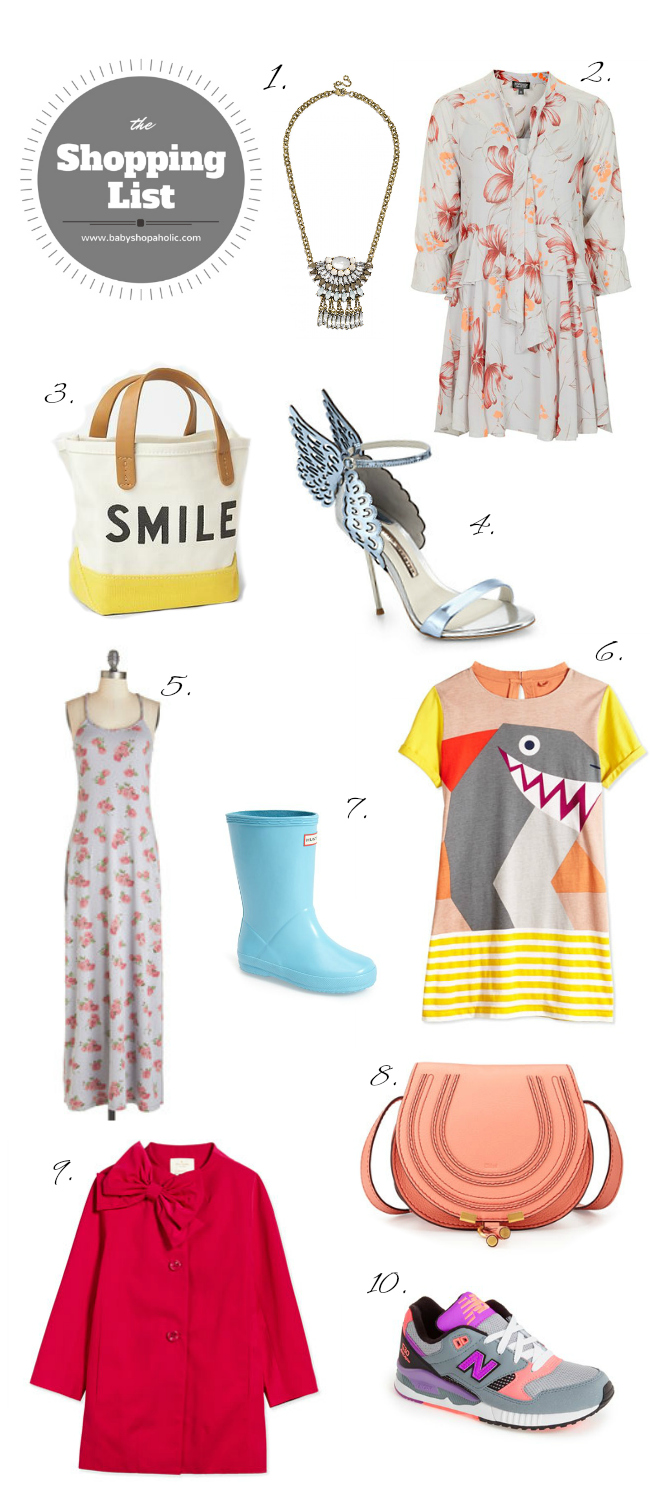 1.  Statement Necklace | 2.  Topshop floral dress | 3.  Baby Gap tote |  4.  Sophia Webster sandals |  5.  Modcloth floral tank dress |  6.  Stella Kids dress | 7.  Kids Hunter rain boots |  8.  Chloe bag |  9.  Girls Kate Spade jacket |  10.  Women's New Balance
I'm thinking I would get the most use out of the floral maxi tank and the New Balance.  I'm in love with Kate Spade's new girls collection.  It's a bit pricey for a 4 year old.  I would love to get something for Peyton, at least a tee.  What has been your favorite purchase for spring so far?