I hope you all had a great weekend!  After being "snowed in" for almost a week, Atlanta finally thawed out.  Peyton only went to school once last week.  Even Mister was home for a few days.  The week totally threw me off track.  I'm not looking forward getting up early, but kind of looking forward to getting back to my routine.  Another routine that I'm excited to get back to, Mommy and Me looks!  Our first look of the year in all black is giving me black excellence vibes.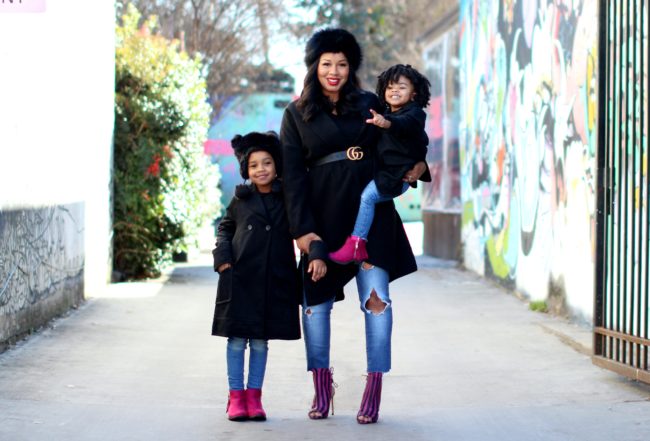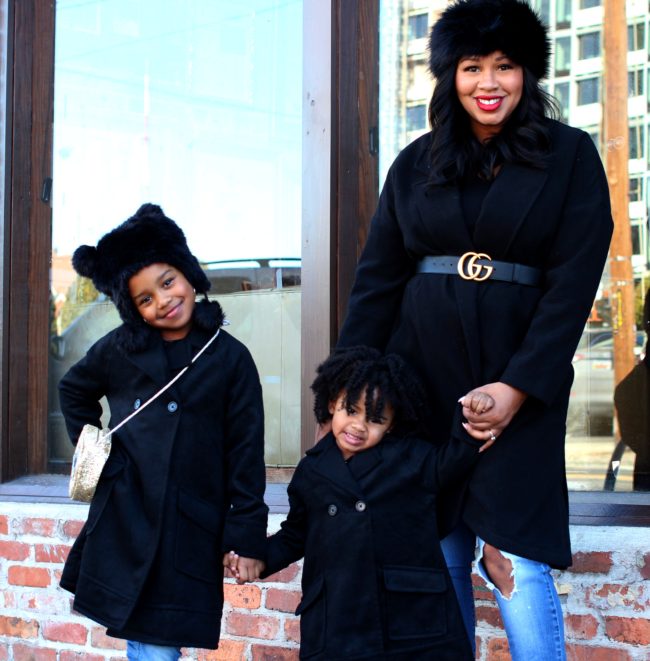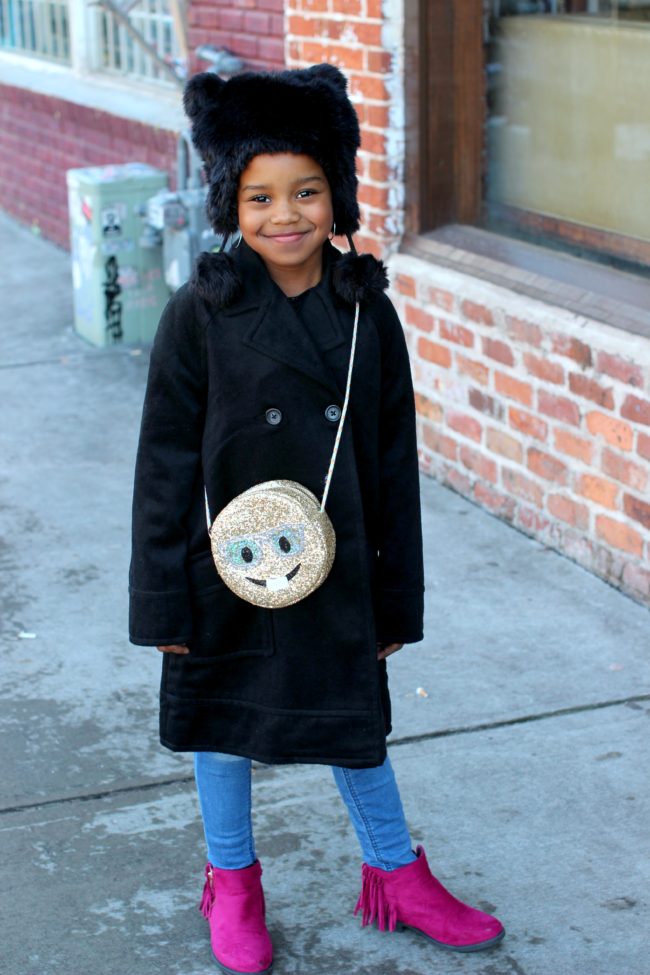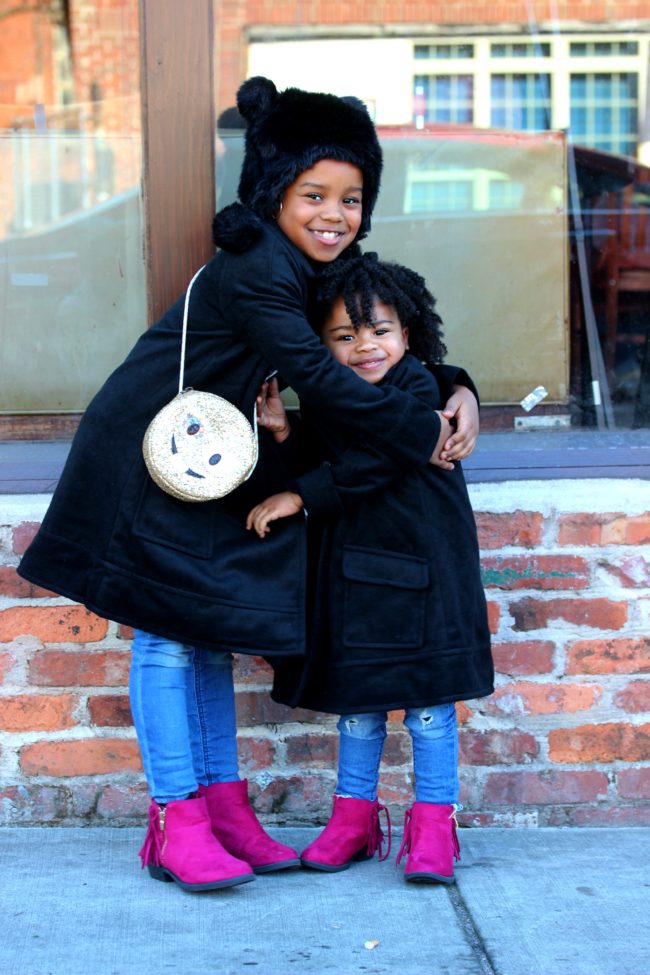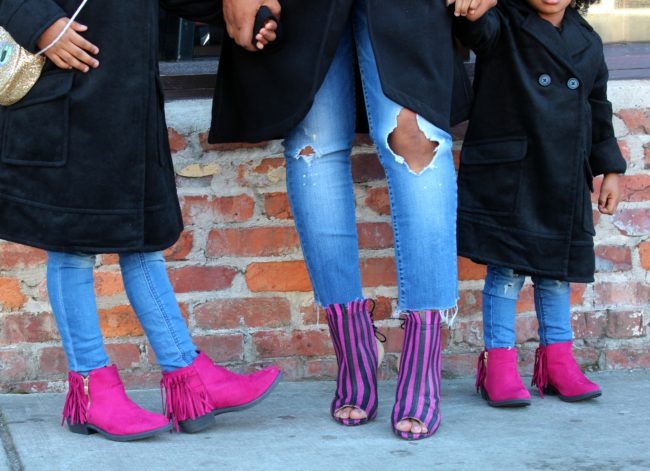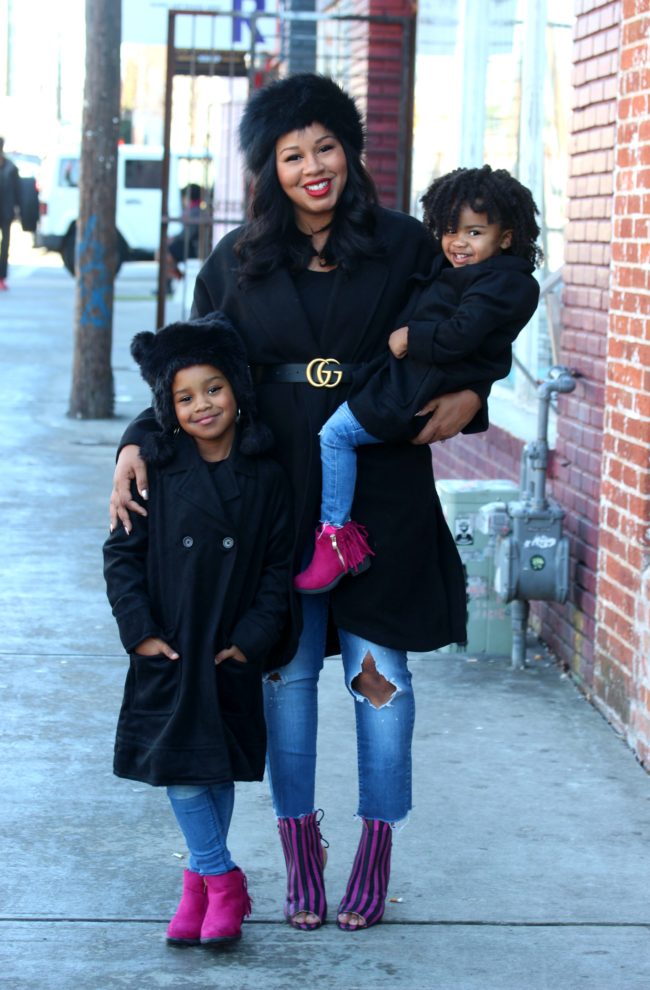 Peyton and Harper: Coat, Crazy 8 | Jeans (similar) | Shoes, FabKids |Hat (old)
Trina: Coat, Nordstrom Rack (similar) | Gucci Belt | Faux fur headband (similar) | Shoes, Zara
It's been a hot minute since the girls and I took photos.  I think they were excited to get back to it.  I shared with you guys that I was down in the dumps after the holidays (HERE), and I guess I drug them down with me.  We're happy to be back in the game!
I really love this look.  We got that P Diddy black excellence vibe going on.  In this post-Obama era, it's important that we celebrate our blackness and continue to strive for excellence.  Black Excellence is going to be a theme around here.  I feel that it always has been but we're going to turn it up a notch. I will continue to promote and celebrate black love, families, black girl magic, wealth and health.  I hope you're here for it! Cheers to Black Excellence!