Congratulations to the Atlanta Falcons!  I'm a Chicago Bears fan at heart but I'm super excited that the Atlanta Falcons have made it to the Super Bowl!  It's been a while since my home team has made it to the super bowl.  I'm still holding on to 1986 and the Super Bowl Shuffle.  I live in Atlanta now and my team is fighting for the top seat.  Even though I'm still waiting for Super Bowl party invites, I have the appetizer to bring for the occasion.  My best friend put me on this loaded baked potato recipe and I'm hooked.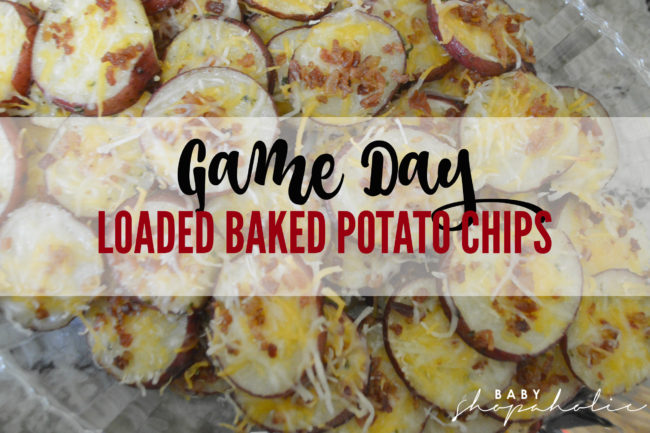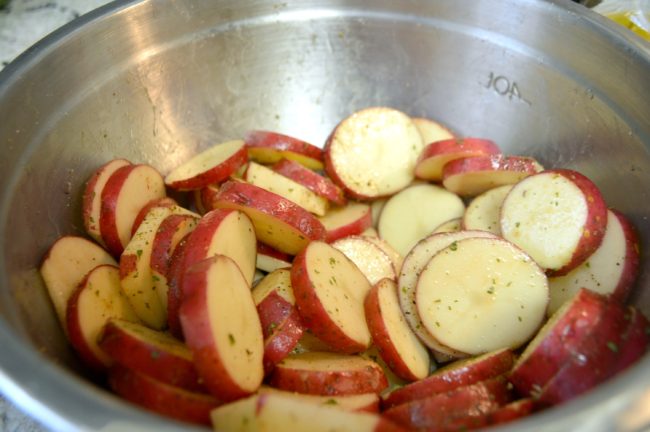 INGREDIENTS
3 to 5lb bag of red potatoes
1/2 to 1 tbsp of rosemary (or seasoning of your choice)
1 tsp of sea salt
1 tbsp of olive oil
1 cup of shredded cheese (colby jack, cheddar or blend)
1/2 cup of real bacon bits
1 cup of sour cream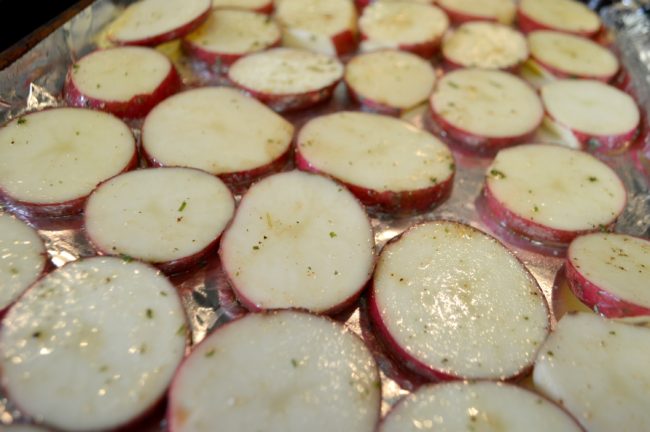 DIRECTIONS:
Preheat oven to 375.  Wash red potatoes thoroughly and slice into 1/4 inch rounds.  In a large bowl, add potatoes, seasoning and olive oil.  Mix potatoes with your hands until all the slices are covered. Line a baking sheet with foil and lightly coat with non-stick spray.  Place potatoes on the sheet.  Brush on more seasoning if you desire. Place in the oven for 30 to 35 minutes (until potatoes are slightly tender).  Flip potatoes over after the first 15 minutes of baking.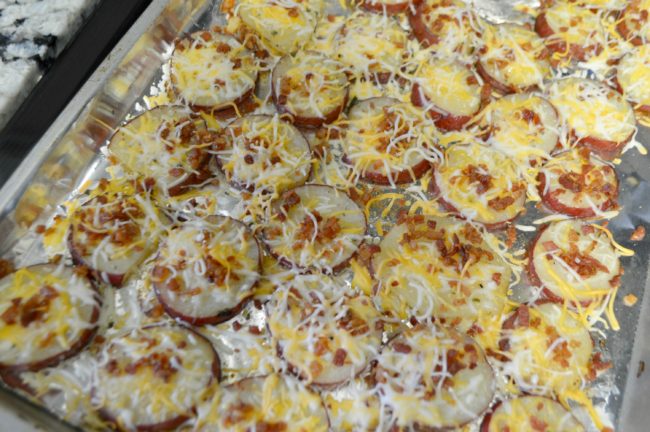 After potato slices are cooked, sprinkle with shredded cheese and real bacon bits.  Place in oven for 3-5 minutes until cheese is melted. Let them cool for a few minutes before moving.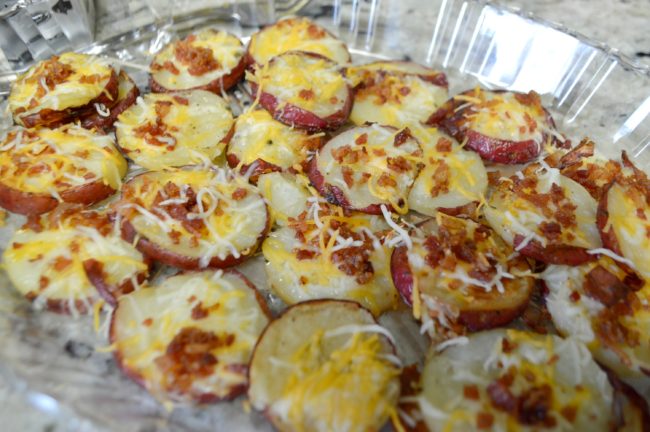 Serve with a dollop of sour cream if you desire.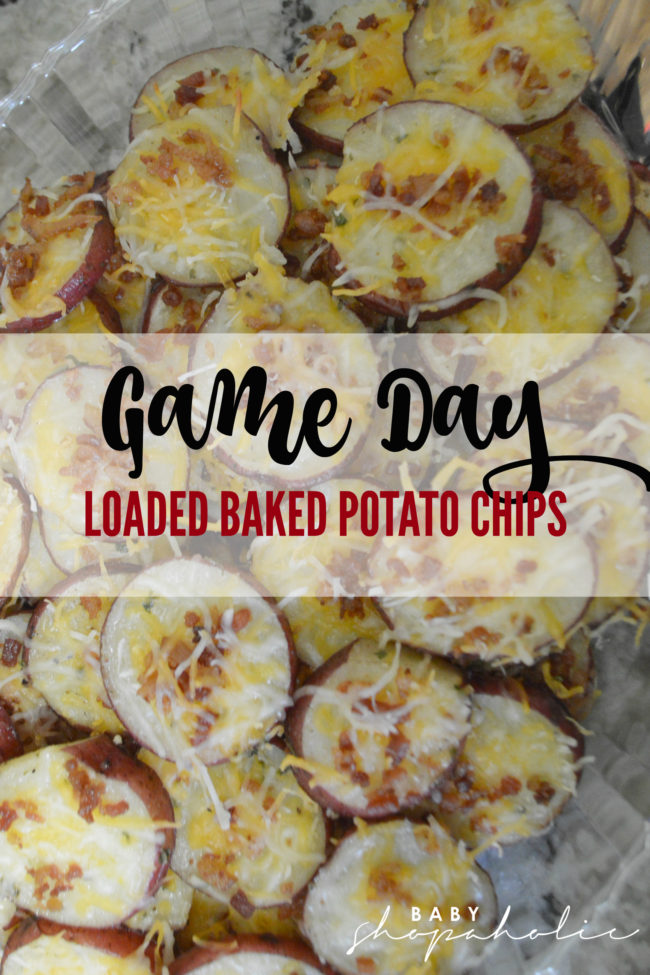 These loaded potatoes are like little pieces of heaven.  This appetizer is easy to make and you can't go wrong.  It does take some time because you are dealing with the individual slices but well worth the effort.  I'm so happy my bestie shared this with me.  Now all I need is a Super Bowl party to attend.