This post is brought to you by The Beef Checkoff and The Motherhood. All opinions are my own.
In my never-ending journey to eating right, I've learned a few things about myself.  I love carbs but they don't love me back.  I tend to fill up on carbs to compensate for not getting enough protein in my diet.  When I overload on carbs, I feel sluggish and hungry for the rest of the day.  For the month of October, I'll be participating in the 30 Day Protein Challenge in an effort to increase my energy levels, improve my overall health and maybe lose a few pounds.  I'm kicking off the Protein Challenge with this easy beef and veggie stir fry.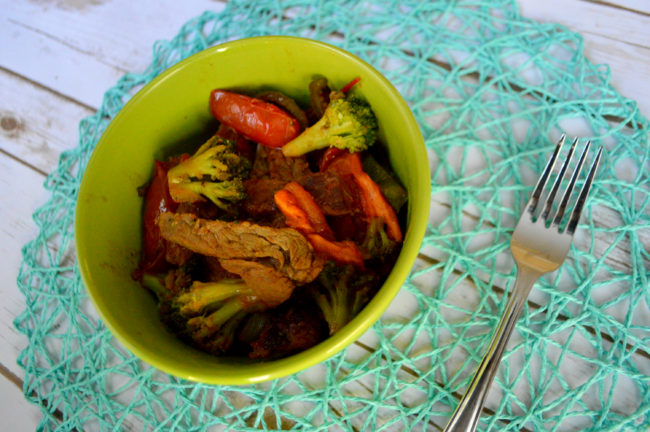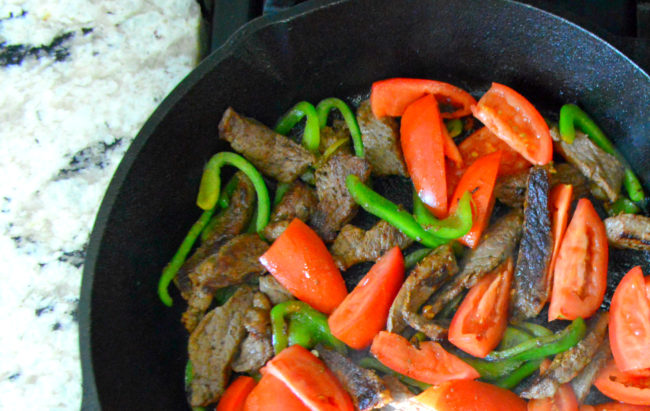 I made my beef stir fry based off this recipe from the 30 Day Protein Challenge (HERE).  For my version of the stir fry, I used top round steak and my favorite veggies.  I'm still shocked on how easy (and cheap) it is to make stir fry at home.  I also excited to try more protein rich recipes like Portuguese Steak Kabobs, Burger on a Salad and Tacos.
I've noticed that after eating protein packed meals through out the day I have more energy and it keeps my appetite under control.  The Beef Checkoff has developed the Protein Challenge, a fun, step-by- step 30-day plan to help you get a balanced amount of protein at each meal.  The 30 Day Protein Challenge helps you keep track of your food, hunger and moods to see how simple diet changes can make a difference in your overall health and wellness for 30 days and beyond.  Everything you need to join me on the 30 Day Protein Challenge can be found HERE.   Plenty of great recipes and tools to help you during this challenge.
Need help learning how you can add protein to your meals for a better balanced diet?  Join us for a Twitter party on Thursday, October 20 at 1 p.m. ET using #ProteinChallenge. We'll be talking about tips and inspiration for quick and easy protein-rich meals and snacks. There well also be giveaways during the party.  RSVP for the party HERE.
Have you ever taken the time to notice how your body reacts to certain foods?  I'm positive after taking the 30 Day Protein Challenge we'll all notice a significant difference in our body and hopefully the scale.