Today I'm celebrating 11 years of marriage! ELEVEN…With the same man! I remember the days when being with someone for a year seemed like forever. I dated Mister for 2 1/2 years before he proposed. That felt like forever. I was like, what are you waiting for?! He must have sensed that I was about to be on some "Piss or get off the pot" situation because he proposed in the nick of time. Link to my proposal story will be below. Now that I made it year 11, still happy as can be, I thought I would share things that no one tells you about marriage.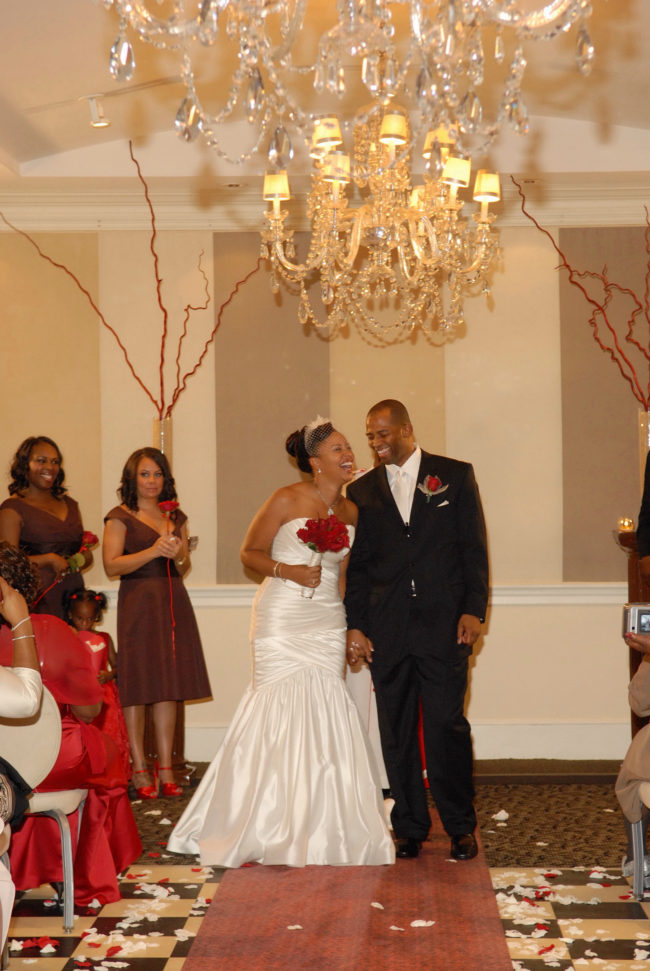 Marriage is not all puppies and rainbows. No matter how in love you are, marriage is hard work! It takes two to make it work.
Everything is a negotiation. Something as simple as what type of toilet tissue can spark a debate. I learned I just pick your battles.
You have to say sorry… even if you don't think you did anything wrong. This one is the worse but it happens. Something you said or did that you would never think would hurt the others feeling might. You can't tell them how to feel so just say sorry.
You don't have to do everything with your husband. I shared that my husband isn't a good vacationer, so I leave him home. His idea of a fun night is hanging with his business executive friends talking… business. Mine is a night out with my girls enjoying Wutang!
It's easy to get wrapped up in motherhood and neglect your spouse. A newborn baby needs you more than anyone. But after you get in the routine, don't forget to carve out time for your spouse. Even if its a quick kiss or just thank you.
Outside influences can cause problems in your marriage. Once you get married, you can't do SINGLE things. You wouldn't want you man club hopping every weekend with his single friends, so you shouldn't either. Don't let single people tell you what's wrong in your marriage.
Sometimes you are the problem. This goes with "I'm sorry". This is a hard pill to swallow but sometimes I'm the problem. After a few years into our marriage when we hit a rough patch, I had to look at myself and think about how I was contributing to the problem.
Your spouse comes before everyone. This took a while for me to learn because I was raised by my mom with no examples of black love. I have to consider my husband before everyone and he does the same to me.
Don't let anyone talk bad about your spouse. As much as I vent to my friends about something minor my husband did, I won't let them talk about my husband. Just like I would want him to check someone if they try to talk bad about me.
You will think your spouse is selfish all the time. ALL THE TIME! But just like women want what we want, they have wants too. When you're in a relationship, you have to be selfless sometimes.
You still have to have sex. No matter how many kids you have, men still want sex…. as often as they can. Sometimes you are going to have to do IT even when you don't feel like it. Talk to you spouse and come up with a number of times a week (yes, multiple times a week!) that works for both of you.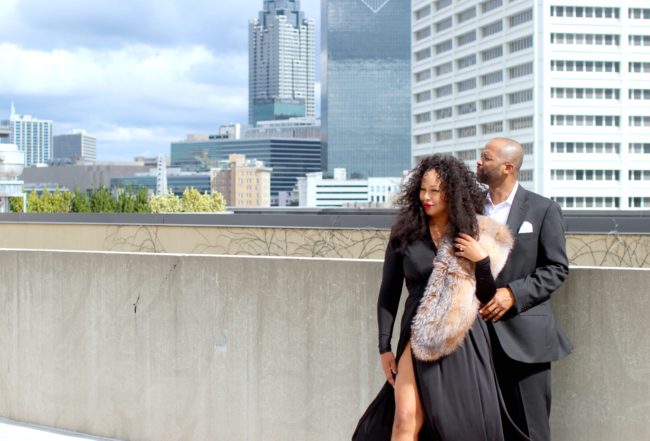 Those are the 11 things no one ever told me about marriage. As much as our marriage may look perfect we have had are ups and downs. I know in my heart no matter how bad an argument gets, we still truly love each other and we somehow find our way back to that happy place. Marriage is not easy but Mister makes me want to continue to be a better wife. I am thankful for another year of love with Mister. He is my heart and soul and I can't imagine being without him. My friend wasn't as lucky though, she is currently struggling with her husband, apparently, her husband is in this Limerence state with a woman he cheated on her with! But I digress.
In case you missed it, Mister and I did some Q&As in the previous years, you can find them HERE. Click HERE for the story on how we met and HERE for how he proposed. If you have any marriage questions, leave them in the comments. If I get enough, I will do a post.