She wore a black patent beret *In my Prince voice*. I can't get that sung out of my head since taking these pics. I bought this beret back in the fall and forgot about it. I actually forgot about all my hats except for the beanies I wore every day while looking a hot mess. Since the beret is giving me Black Panther vibes and it's Black History month, I put together this casual militant look.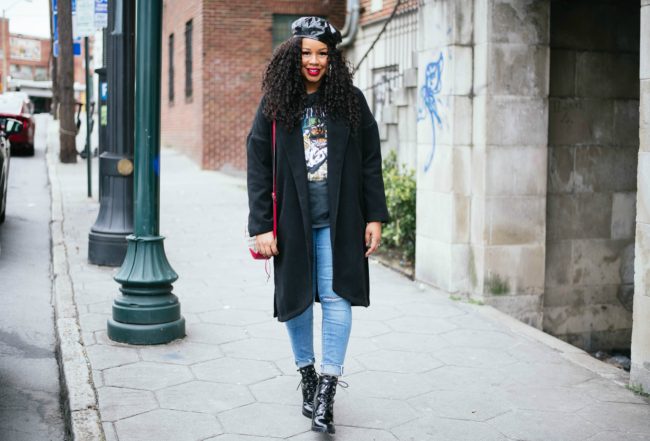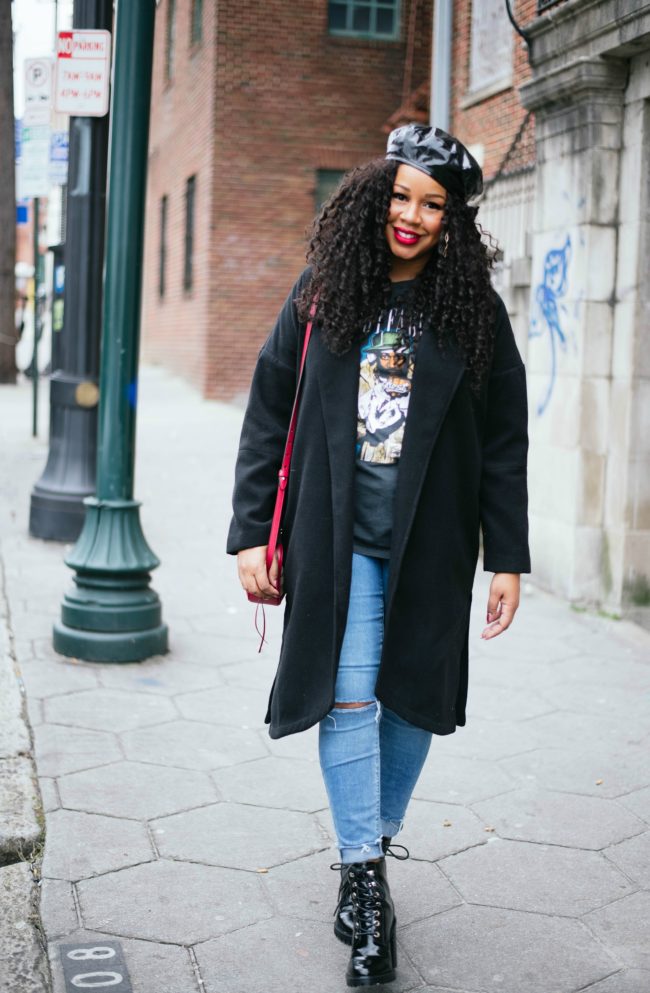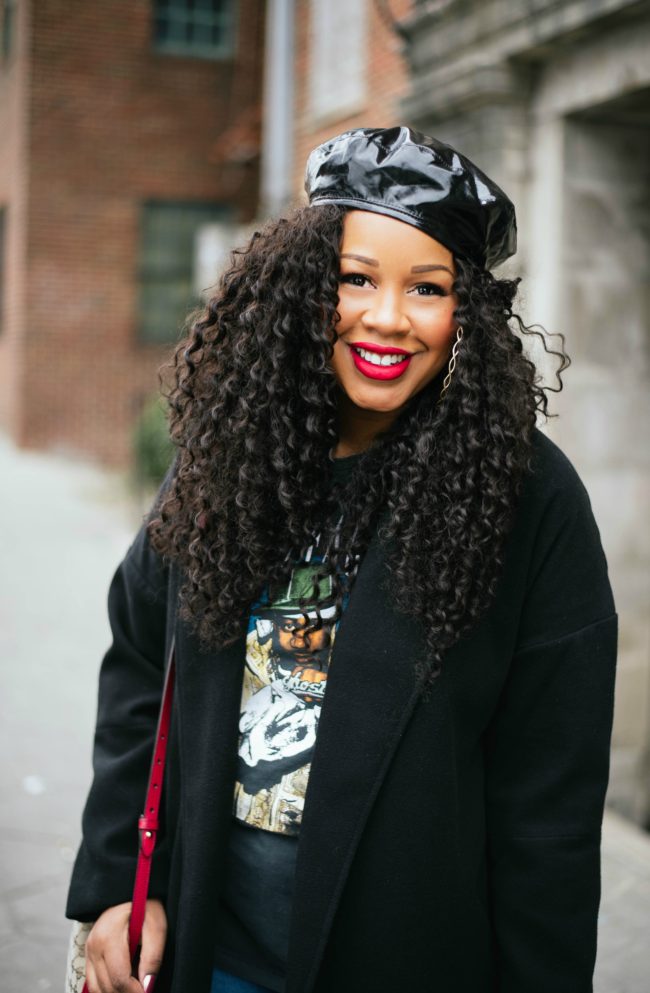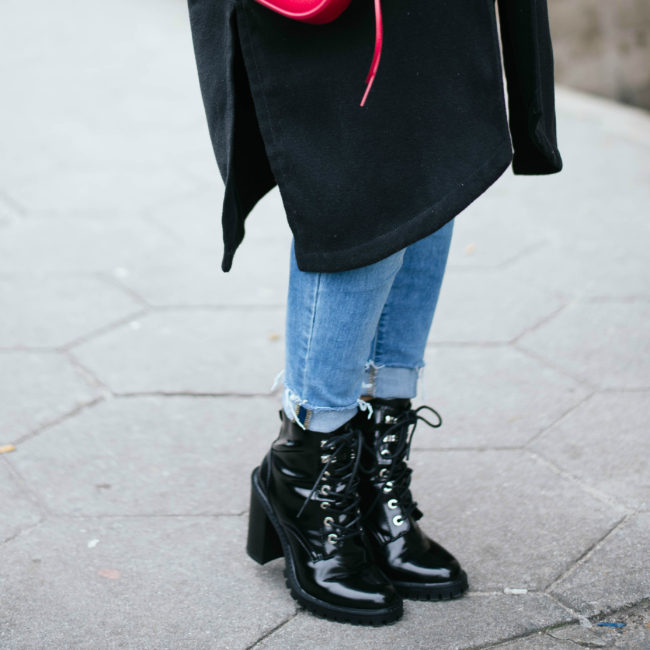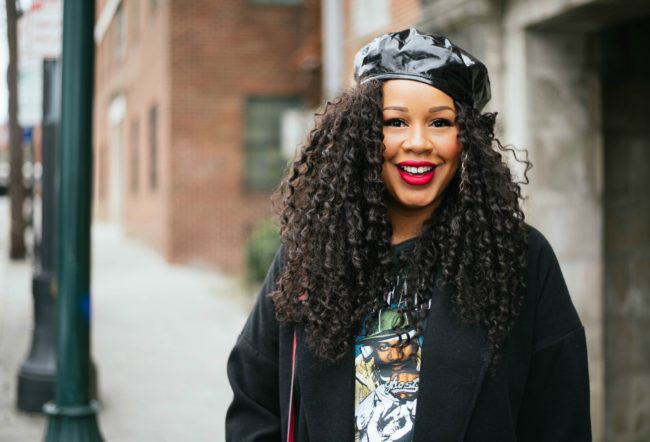 Coat, Nordstrom Rack (old) | Tee, American Eagle | Jeans, Target | Shoes, ASOS | Beret, Nordstrom|Earrings, F21 (similar)
Now that I'm getting back in the groove of putting on clothes and taking pics, I'll get back on my hat game. What has your hat game been looking like this winter?