We had a successful and busy first week of school.  Peyton started 2nd grade and she also moved up another level in gymnastics.  She practices 3 nights a week.  I don't know how this little girl does it because I'm tired just taking her back and forth.  In case you missed it, you can check out what Peyton wore the first day of school and her back to school shopping spree HERE.  Now that school is in session, I'm gearing up to take a much needed momcation.  I plan on letting it all hang out.  When I say hang out, I mean in an age appropriate way.  I plan on showing lots of legs in outfits like these jean shorts and Lango Wrap blouse from Suakoko Betty.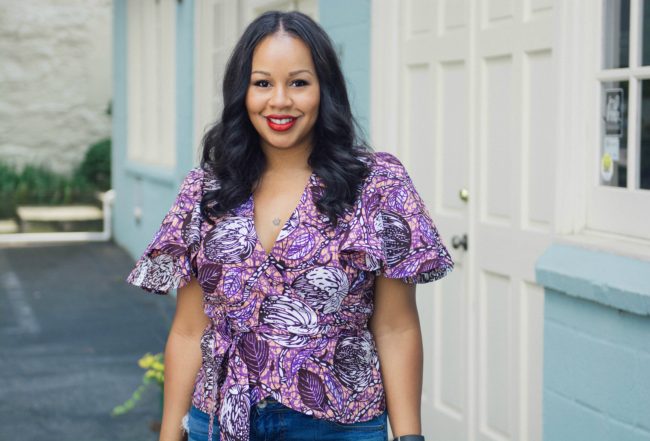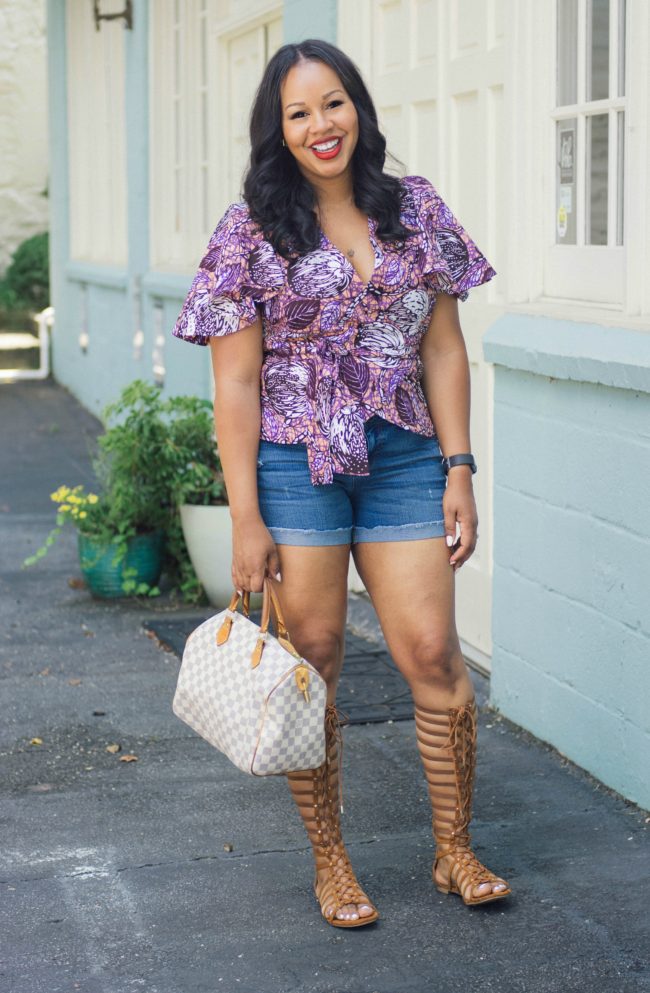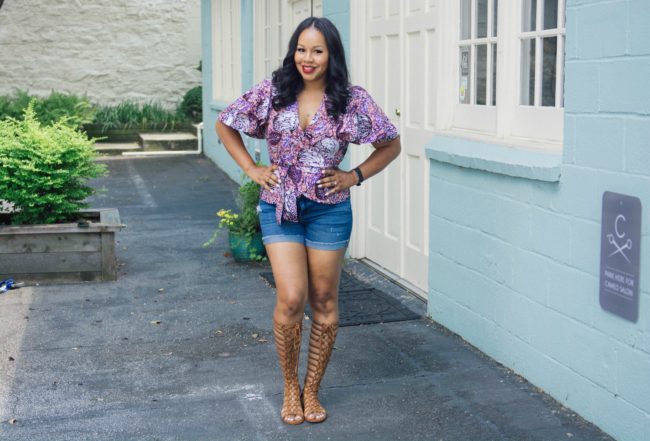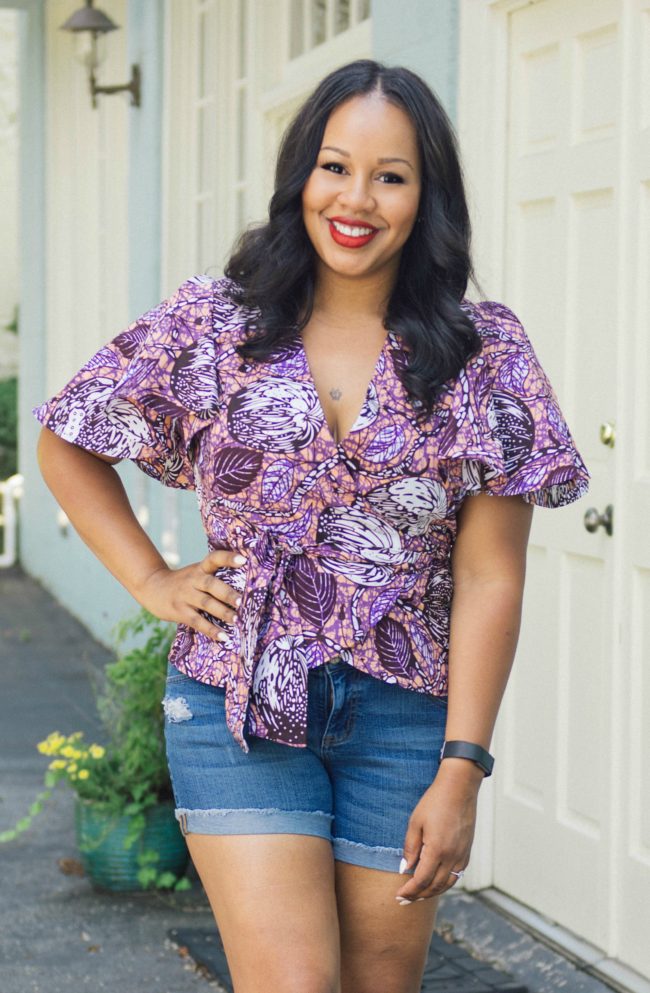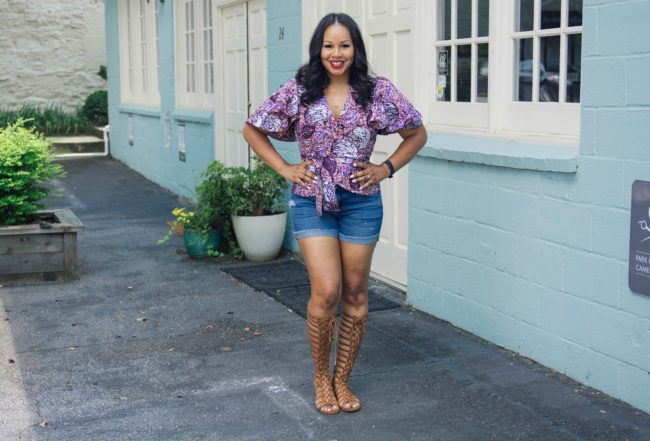 Wrap blouse c/o Suakoko Betty | Shorts, Old Navy | Gladiator Sandals, Fabrik (similar)
I don't know what kind of sorcery Suakoko Betty did to this Lango Wrap blouse but it's got me looking all the way snatched.  This top will be in heavy rotation with jeans and skirts.  You can shop Suakoko Betty HERE.
I'll be heading out for my momcation in a couple of weeks.  I can't wait to share the outfits I find with you.  Promise you won't laugh.  YOLO!