My scheduled delivery is so close, yet so far!  I hope Harper decides to make an appearance sooner, but I don't think she is going to show up until my scheduled c-section in two weeks.  Packing a hospital bag for delivery can be challenging, especially if you are having a c-section.  Just like me, I'm sure your thinking, what am I going to wear home from the hospital.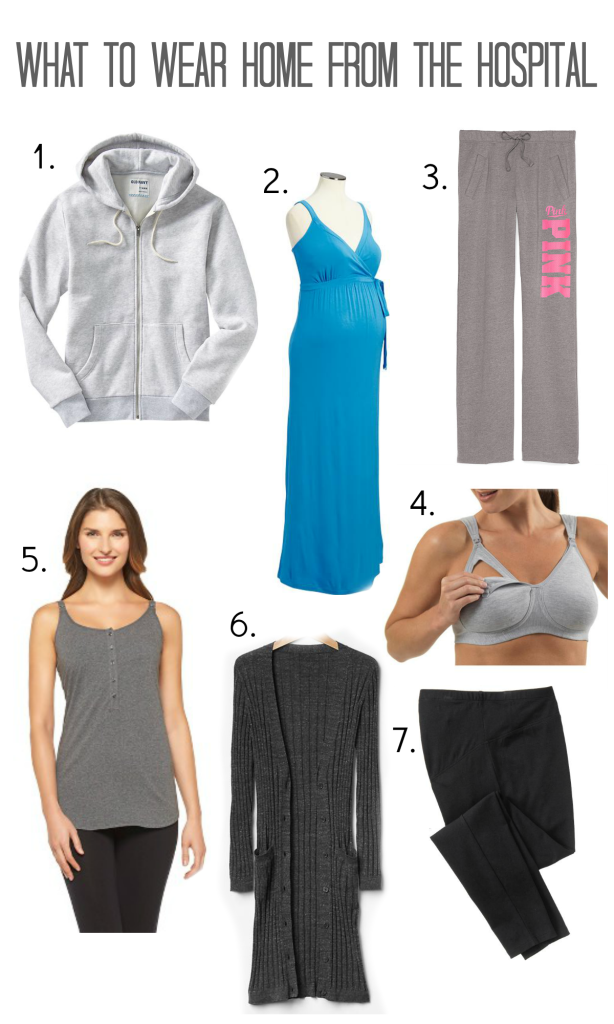 1. Hoodie | 2. Maxi dress | 3. Drawstring sweats | 4. Nursing bra | 5. Nursing tank | 6. Cardigan | 7. Leggings
Comfort is key after delivery.  More than likely, you won't be much smaller when you leave than when you arrived. Regular clothes will still be out of the question.  In the case of a c-section, you want to make sure you have items that make it easy to get to the surgical area.  Nursing tanks and sweats will be my uniform of choice after delivery.
What did you wear home from the hospital after delivery?