I hope you all had a wonderful weekend!  Yes, I'm still pregnant.  I've been waddling around the house trying to do what I can but most of the time I just feel like I can't go any further.  This weekend Peyton and I had a Mommy + Me date.  I took her out to a trampoline park and dinner.  These are her last few weeks as my only child.  I'm kinda in my feelings about it.  I also realized how much Peyton is starting to look like me, especially in these pictures.  With her hair like this, she looks like my mini me.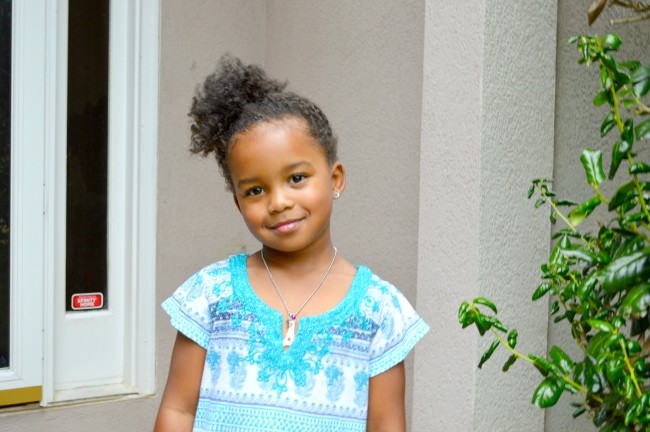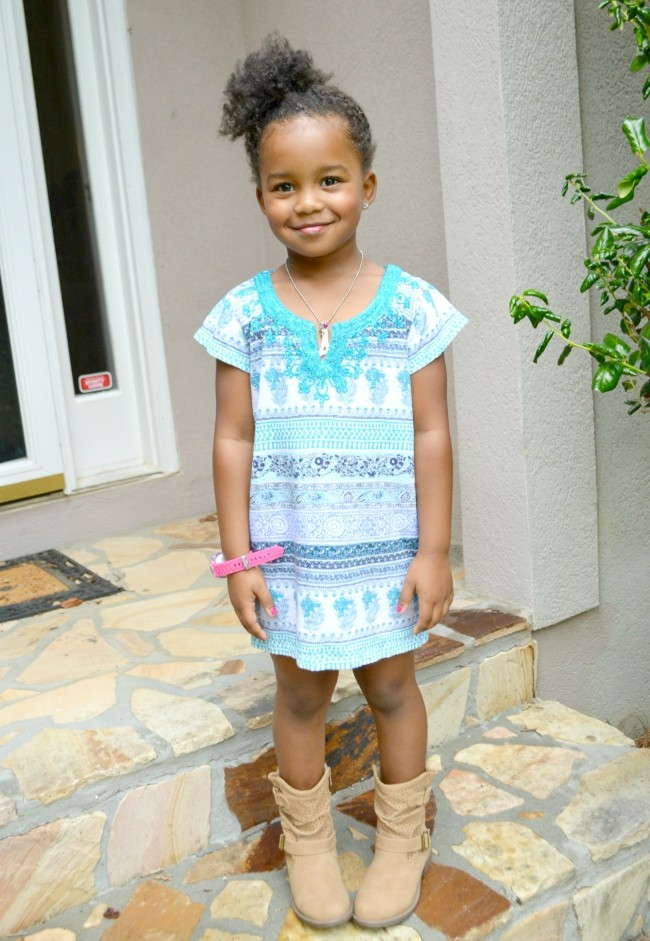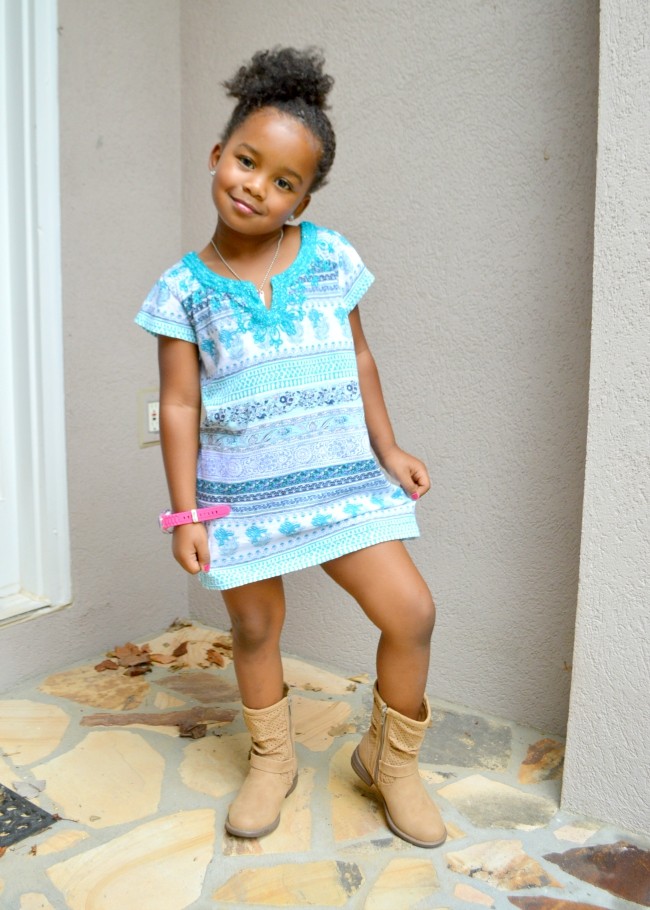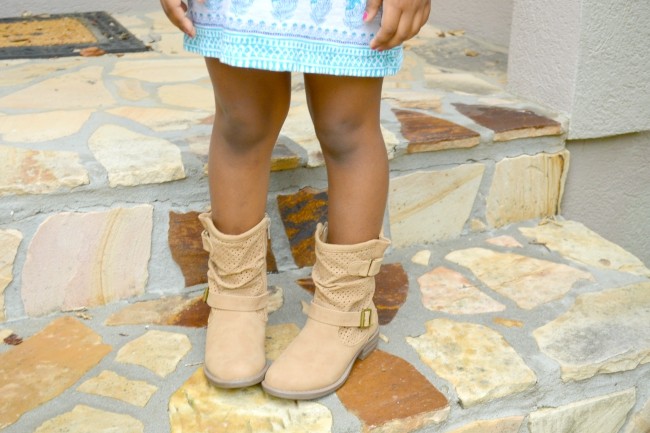 Dress, Calypso St. Barth |  Necklace, Zahara Harmony |  Boot c/o Skechers
Temps are dropping so we've been wearing transition pieces.  Adding booties like these from Skechers are a great way to ease in the fall. Do you think Peyton looks like my mini me?  Maybe it's the hair style.  I think she has inherited my bow legs as well.