It's been almost a week since we went to Savannah and Tybee Island for spring break.  I've lived in Atlanta for almost 15 years and this was my first time visiting Savannah.  I've heard so many great things about the city the last couple years I decided that is where we were going for spring break.  Depending on where you live in Atlanta the drive to Savannah is 3-4 hours.  That's not a bad road trip when your traveling with kids.  You save a ton of money because you don't have to buy flights for everyone. I wanted to share a few pics from our trip and where we ate (everything was so good).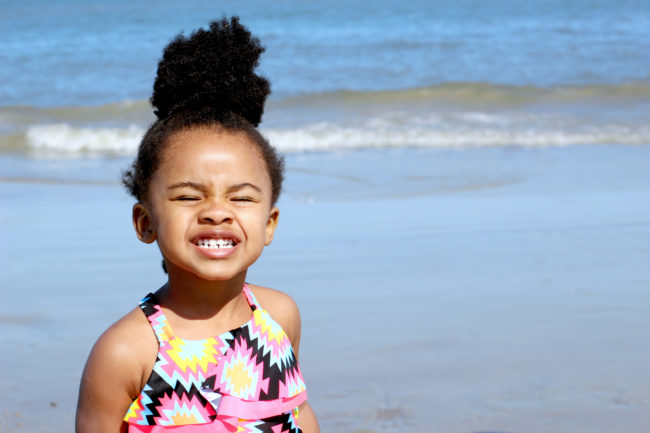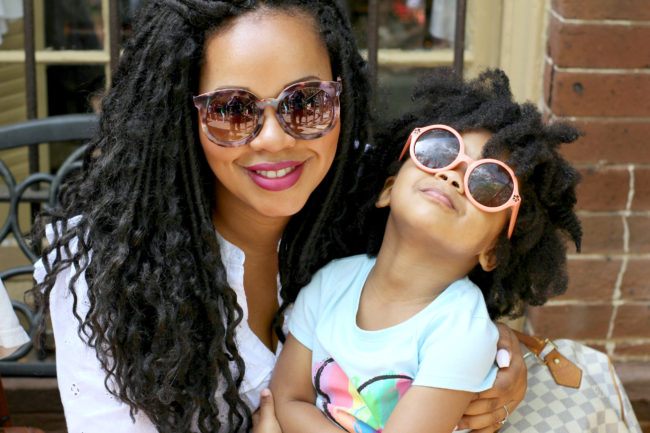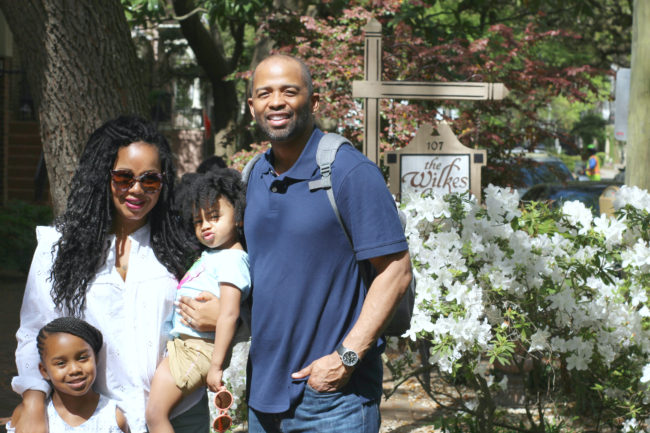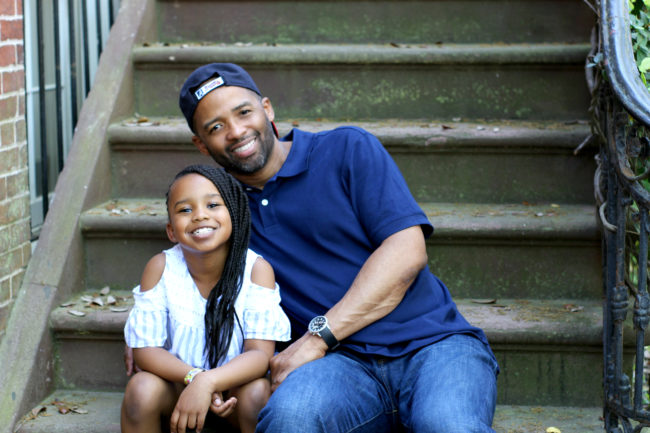 On Tuesday we spent the day on Tybee Island.  Tybee Island is only 25 minutes from Savannah.  The weather was perfect and the beach was beautiful. The girls had a ball building sandcastles and running into the waves.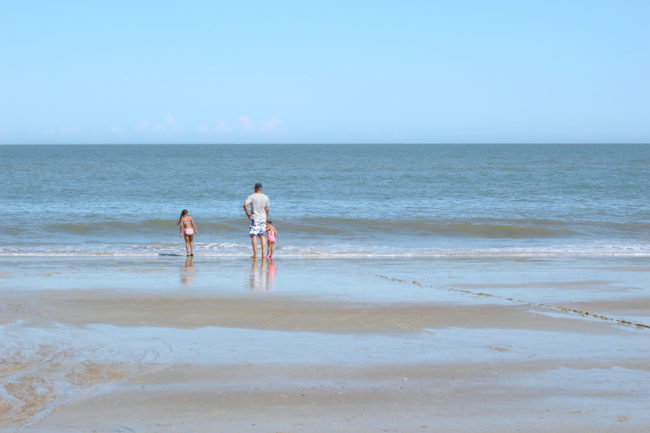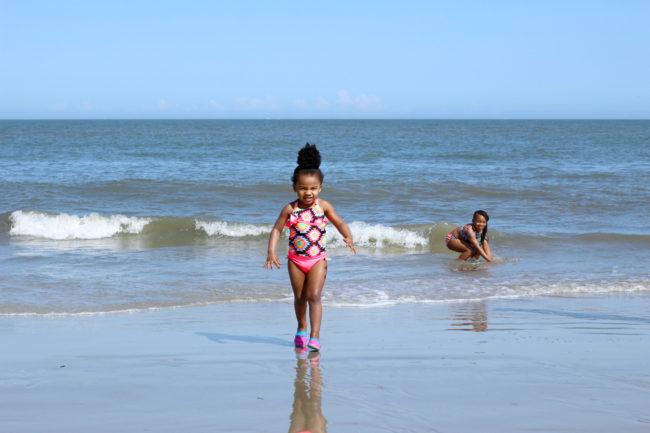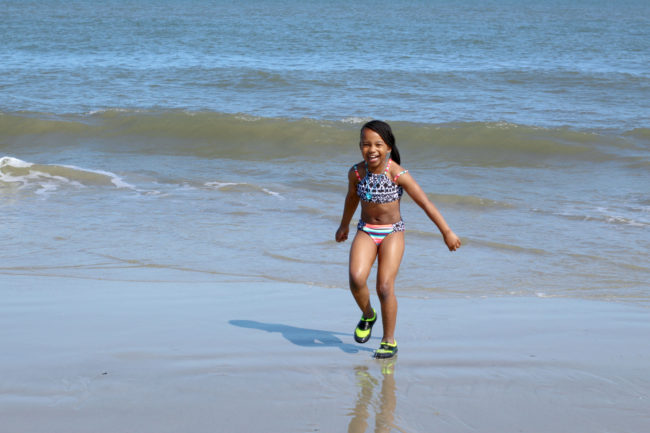 Upon our arrival in Savannah on Easter Sunday, I quickly learned Savannah was an eating town.  All my hard work and eating 'good" went out the door.
We ate Easter dinner at Cotton Exchange.  DELISH!  I ordered the shrimp and grits and Mister had the cajun tortellini.  The tortellini was too spicy for him so we switched.   Both dishes were delish.  The kids had chicken tenders and macaroni, also good.  Meals run about $20 to 25 and kids meals were $5.   I definitely would go back.
It was highly recommended that I go to Mrs. Wilkes Dining Room for lunch.  After waiting outside in line for 1.5hrs, I can say it was worth the wait.  This family style restaurant fills you up on some delicious southern food… done right.  You may wait to get in but once you sit down at the table, it's filled with everything from fried chicken to steamed cabbage.  The greens were the only thing I was like …meh about.  Mrs. Wilks is a cash-only establishment, open Mon-Fri from 11-2.  I would suggest getting in line by 10 am.  Price is $24 for adults and $12 for kids.  We didn't have to pay for Harper.
We ate at the Funky Brunch cafe one day for breakfast.  Other than having a griddle in the middle of your table to make your own pancakes, it was your typical breakfast spot.  We opted for a table without the griddle because of  Harper.  Older kids would enjoy this spot if they like cooking.  Food was pretty good and priced decently.
My least favorite place we ate was Sand Fly BBQ.  The small dining room is on an old Streamliner.  We got a table right away but the service was slow.  One person was doing everything.  It took about 40 mins to get BBQ chicken, a burger and chicken fingers.  The food was decent but nothing to wait that long for.  I'm also not a big BBQ fan but Mister is and he wasn't impressed.   Food ranges from $10-$20.  I would skip this place.
One evening we at pizza at Vinnie Van Go-Go New York style pizza.  This place usually has a long wait but it's in the heart of downtown Savannah and near the Riverwalk.  The pizza was good.  They do not sell any sides, just pizza, drinks, and beer.  It's also cash only.  I think we spent about $35 total for slices for the girls and a deluxe for us.  We sat outside, not sure if they even have seating inside. Great for families.
Before we headed out of town we enjoyed an amazing breakfast at Huey's on the River.  Everything was so good.  I enjoyed an egg and crab cake BLT w/ fried green tomatoes.  I told you my weight loss efforts went out the window.  They also sever fresh beignets. I smashed a few of those.  They are also open for lunch and dinner.  I definitely recommend going there.  So many delicious items to choose from.
Basically, we ate our way around Savannah.  The girls enjoyed the river walk, candy and ice cream shops.  Tybee Island was the highlight of our trip and the main reason I wanted to go. I planned on doing a boat ride but traveling with a two-year-old, you still have to return back to the hotel for naps. Overall, it felt so good to get away to such a beautiful city.  I can't wait to go back.
Please share your favorite things to do in and places to dine in Savannah in the comments.