Peyton's social calendar has been jumping all summer.  Between birthday celebrations and festivals, this girl is having the time of her life.  Me being 8 months preggers, not so much.  H+M kids has been making things easier by carrying the cutest kids clothes for the summer.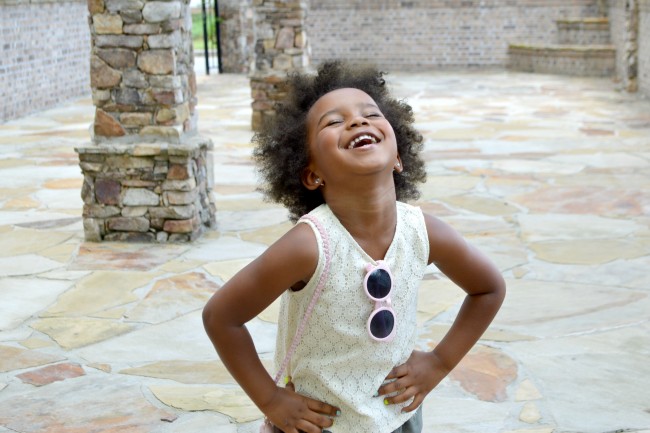 Top, pants, sandals, sunglasses, purse c/o H+M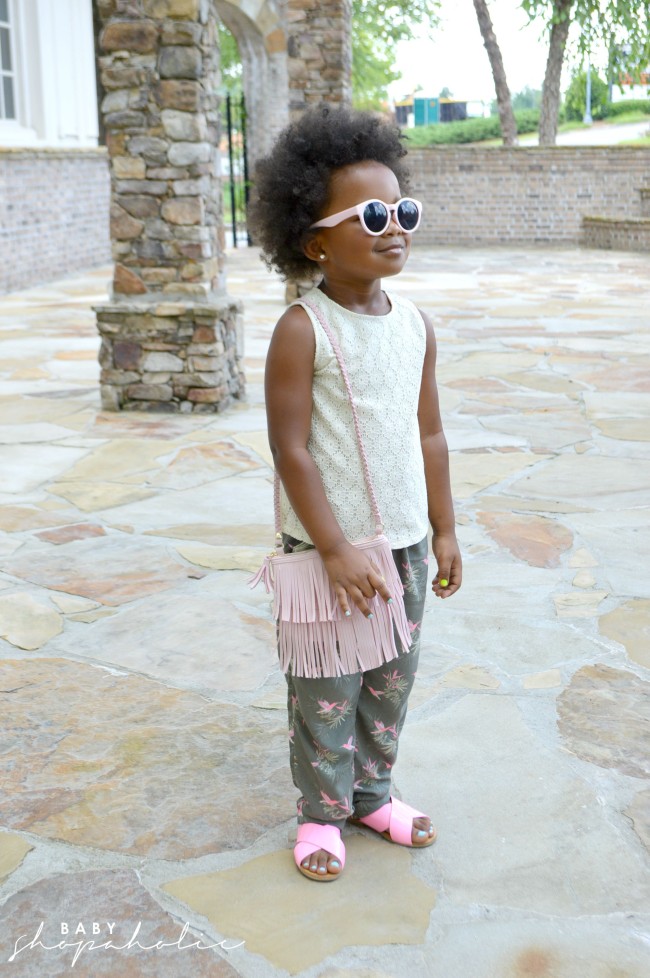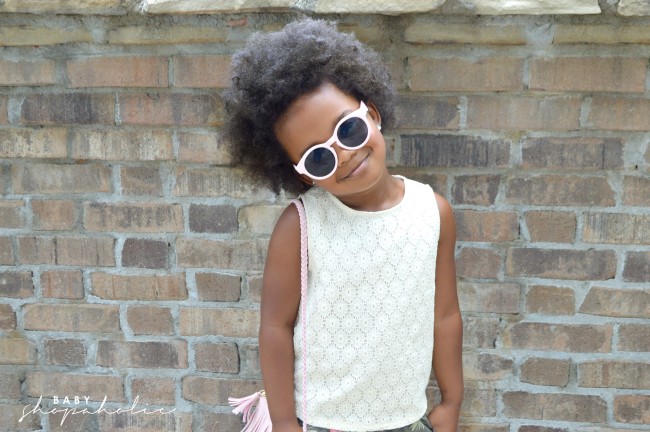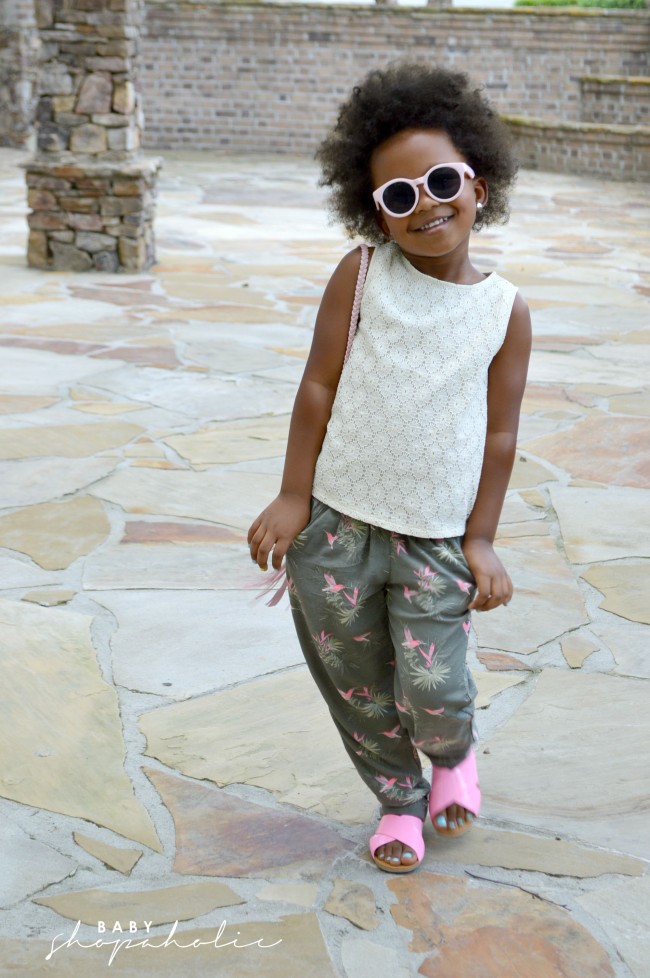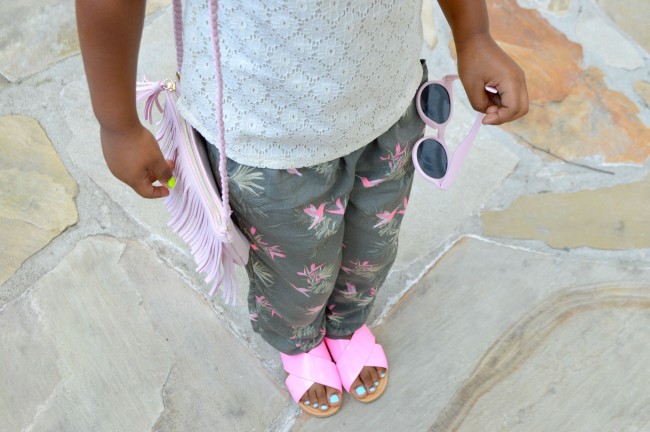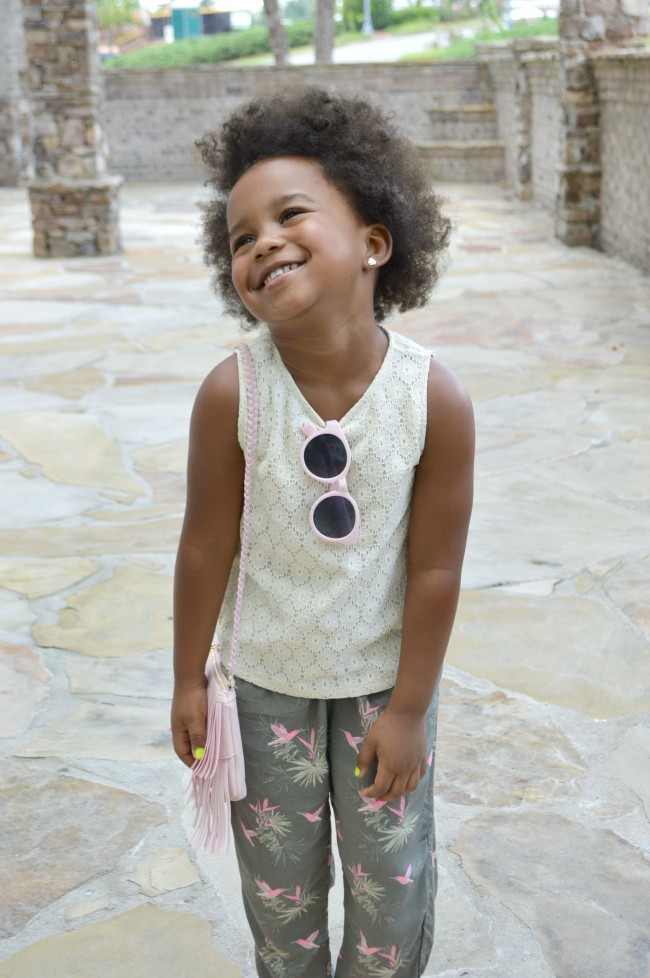 This super cute summer look (that you'll want to copy) is perfect for Peyton to wear to birthday parties, picnics and summer festivals.  I love the lightweight pants in prints that you can mix and match.  H+M is a one stop shop.  It was Peyton's idea to add the shades and the fringe bag.  I love that you can get head to toe looks in one place.  Picked up a few thing for Miss Harper as well.
H+M kids has great summer looks for everyday summer camp (like this $5 dress) to summer parties.  Have you picked up anything for your kids from H+M this summer?
This post is sponsored by H+M.  Thoughts and opinions are my own.