We are currently knee deep in the holiday season.  Christmas is like next week!  I've been in and out of the spirit, maybe because my to-do list is getting longer and I've been super busy.  I'm trying to get back into the spirit.  This weekend I have a few holiday parties attend.  Attending holiday parties comes with the task of finding something to wear (that fits).  I decided to holiday-fy my favorite Suakoko Betty top with some festive pants.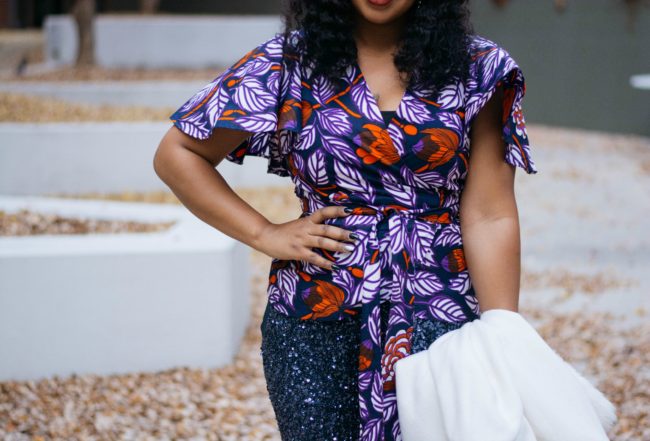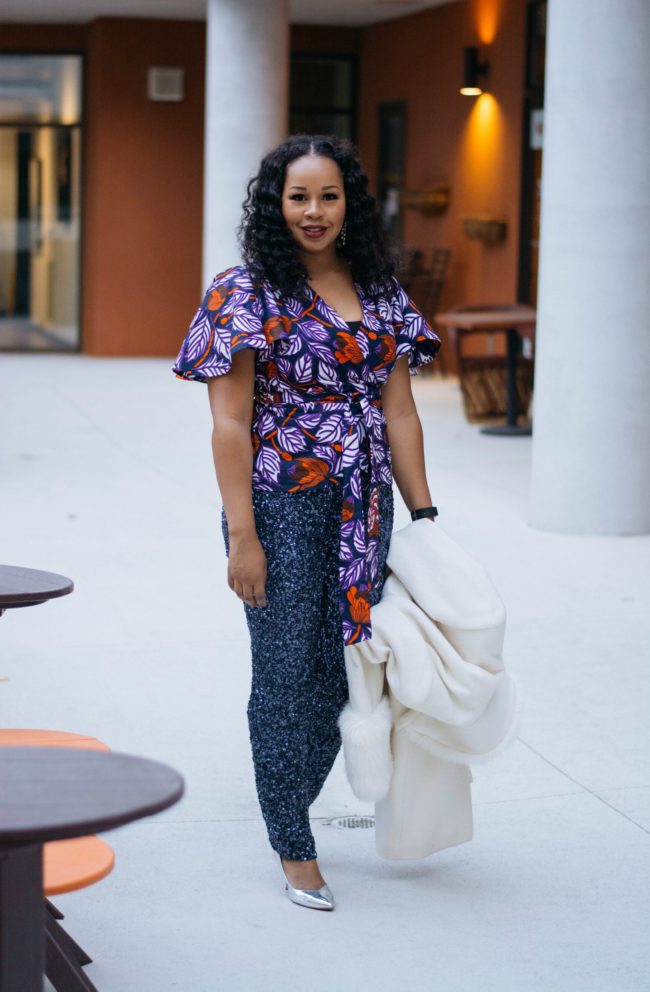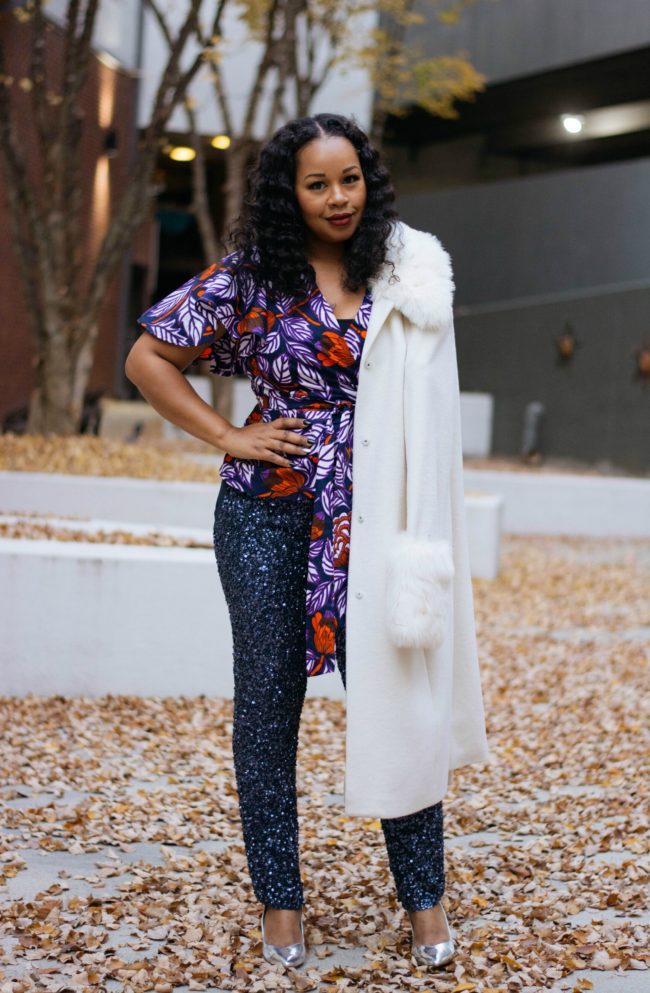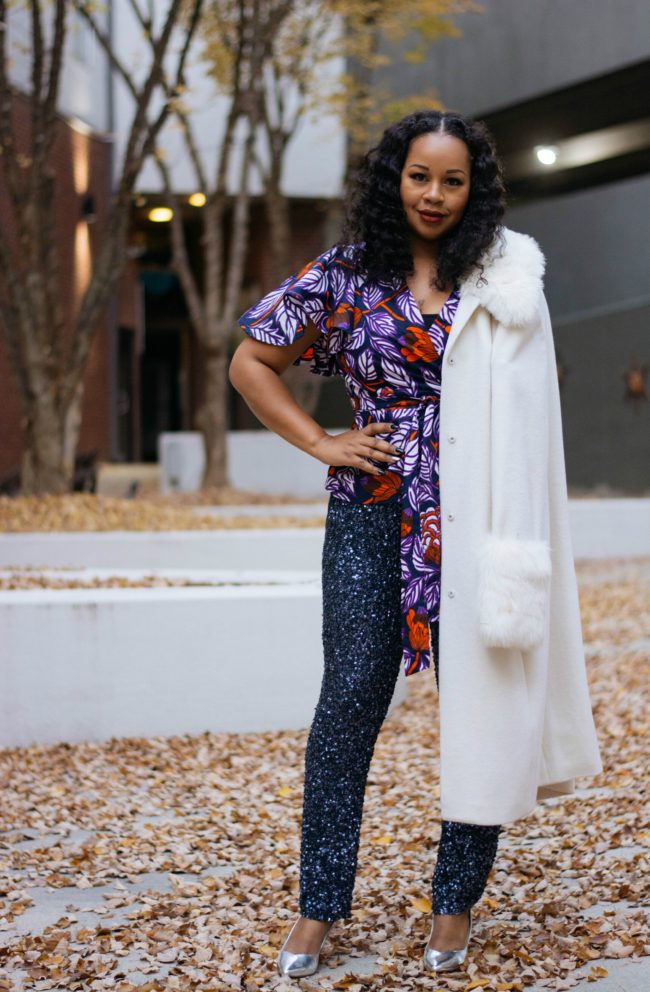 Lango wrap top, Suakoko Betty | Pants, Neiman Marcus (similar) | Coat (super old), Express (similar) | Pumps, Zara
You guys don't understand how much I love this top.  This is my second Lango wrap top (here).  It's so flattering and I can dress it up and down.  It works for me even when I've put on a few pounds.  I paired the top with my beaded pants that I only bring out during the holiday season.  The coat that I am sporting is SUPER old… from 2001!  I got it at Express. I refer to it as my snow princess coat.
You guys have any party plans that call for you to dress up?  What are you wearing?  Click HERE to shop all of Suakoko Betty fabulous pieces.