This post is sponsored by Arm & Hammer and Gold Medal Flour.  Thoughts and opinions are my own.
When I was around 9 years old, I have vivid memories of my best friend's mom baking up a storm for the holidays.  It would be weeks of fresh baked cookies and cakes daily at her house.  As a kid, I would eat everything other than what I was supposed to eat (still do).  My friends mom offered me some cookies that looked similar to a sugar cookie.  Of course I accepted.  These soft, fluffy and chewy pieces of heaven had me at the first bite.  If you've never tried a snickerdoodle, it's like a sugar cookie on a hundred trillion with a little cinnamon.
After college, I asked her did she still make them and she told me no and forgot how to.  I was crushed.  Ever since I received the bad news, I've been on a mission to find a snickerdoodle that would match hers.  After scouring the web for recipes, I found one with great reviews .  I headed to Walmart to pick up some Gold Medal flour, Arm & Hammer baking soda and the rest of the ingredients to make some delicious snickerdoodles for the holidays.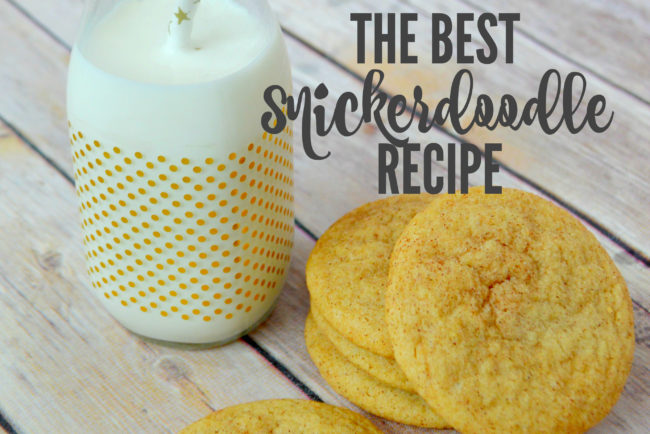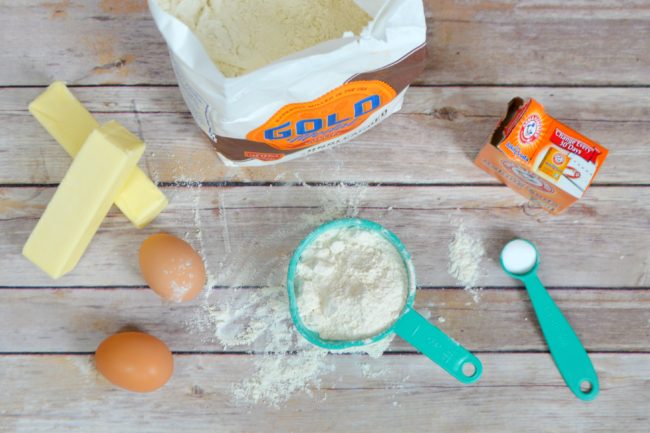 Ingredients
1 cup butter, room temperature
1 cup granulated sugar
½ cup light brown sugar
1 egg, plus 1 yolk
1 Tbsp vanilla
1 tsp Arm & Hammer Baking Soda
1 tsp cream of tartar
½ tsp fine sea salt
1 tsp cinnamon
2¾ cup Gold Medal Flour
Ingredients for Cinnamon Sugar
¼ cup granulated sugar
1 Tbsp cinnamon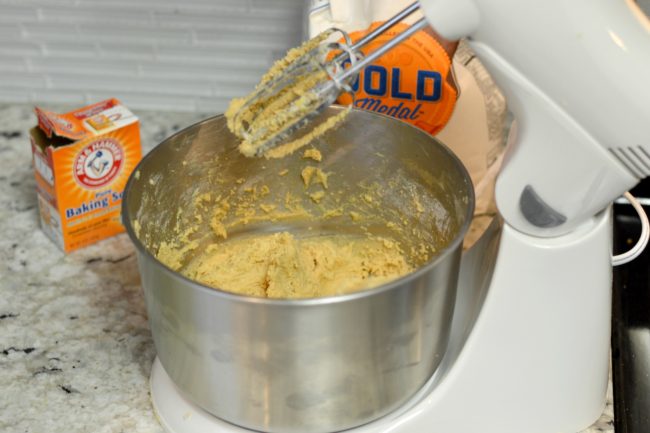 Directions
Preheat oven to 325°
In bowl of stand mixer beat butter and both sugars until light and fluffy, 2-3 minutes. With mixer on medium speed add in egg, yolk and vanilla and beat for another minute, scraping the sides as necessary.
Turn mixer to medium low and mix in baking soda, cream of tartar, salt and 1 tsp cinnamon. Mix for 30 seconds, scraping sides as necessary.
Turn mixer to low and add in flour, mixing until just combined.
In a separate small bowl make your Cinnamon Sugar by mixing together cinnamon and sugar, stirring until evenly combined.
Using a cookie scoop or spoon, measure out about 2 Tbsp of dough and roll into a ball. Then roll each cookie dough ball into the cinnamon sugar mixture and place on cookie sheet lined with parchment paper.
Place on prepared baking sheet about 2 inches apart. Bake for 12 minutes, turning cookie sheet halfway through baking.  Give or take a minute or two depending on your oven.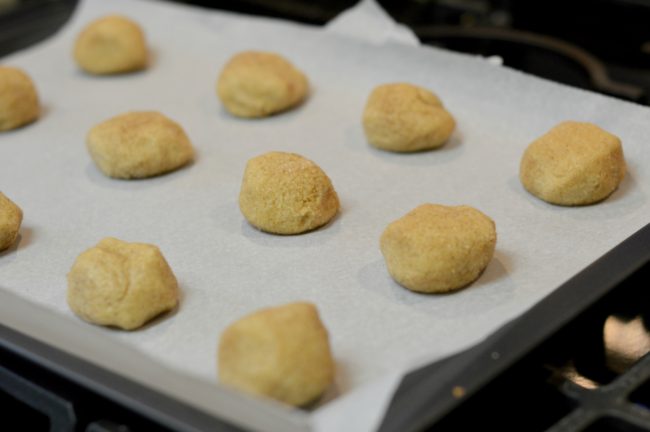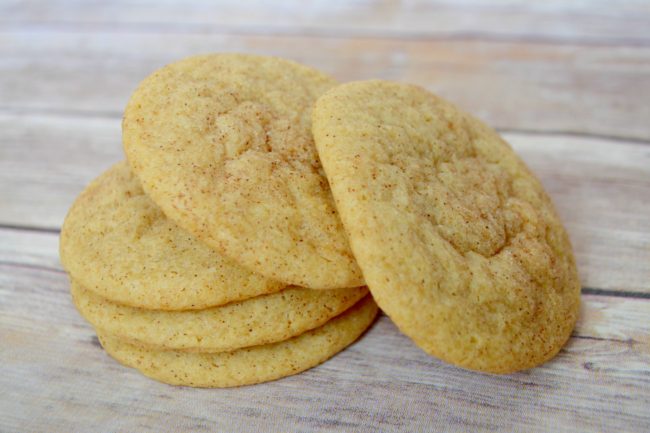 The best cookie ever!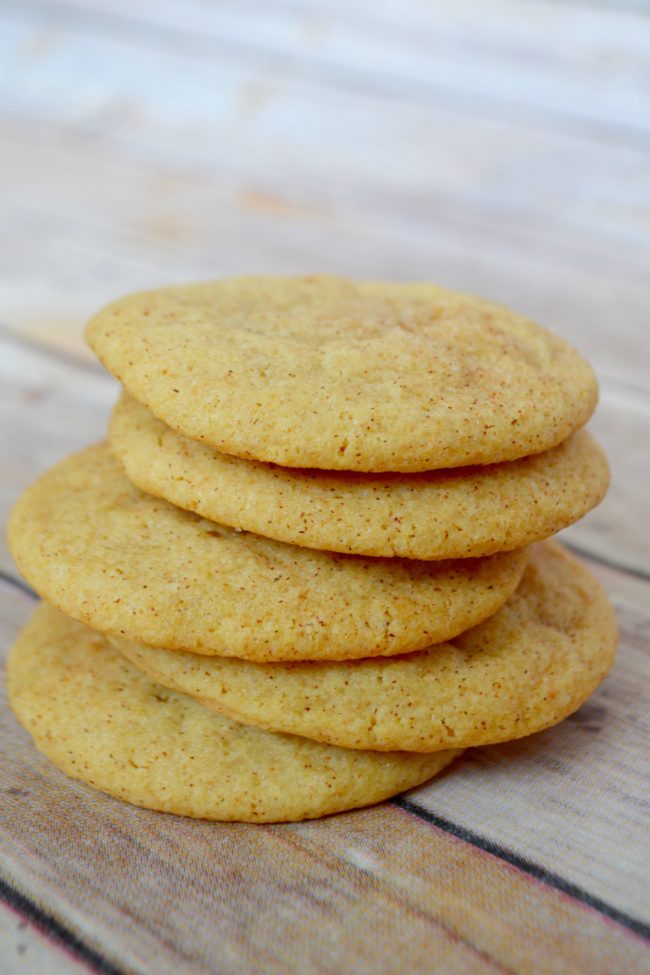 This recipe was inspired by Cookies and Cups with a few of my own adjustments.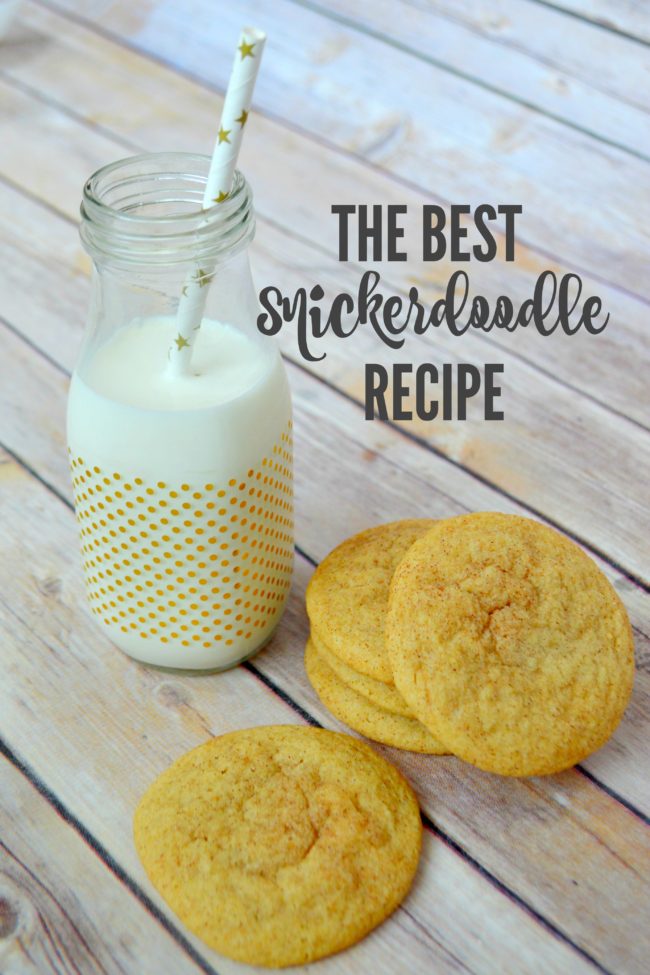 Are you a snickerdoodle fan like me?  If not, I encourage you to step away from the traditional cookies and try out some  snickerdoodles this holiday season. You may already have some Gold Medal flour, Arm & Hammer baking soda in your kitchen but if not, head to Walmart to get everything you need in the baking isle.  Feel free to pin this recipe for safe keeping.
What are you baking this holiday season?