This post is written by me on behalf of Tyson Foods, Inc. All opinions are entirely my own. This shop has been compensated by Acorn Influence, Inc. and it's advertiser. All opinions are mine alone.
I've been doing my best to make it to the gym at least 3 days a week. I've been doing pretty well with sticking to my routine. Some weeks, I even work out 5 days a week. Don't get it twisted, having two kids and getting to the gym is far from easy. It takes planning, practice and having the right products in place to get me there. I wanted to share with you how I make it to the gym at least 3 times a week with some serious planning and the new Jimmy Dean Simple Scrambles.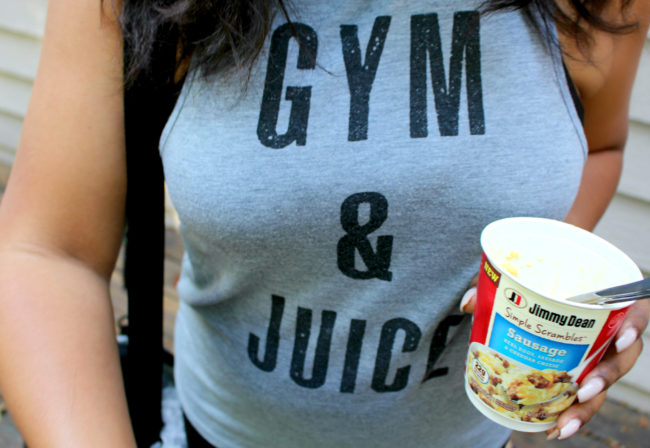 First, I start by searching my gym group fitness schedule for classes that I'm interested in and add them to my calendar. I also set alarms on my phone to remind me of the class. Finding a class or workout that you enjoy is critical in motivating you to stay active.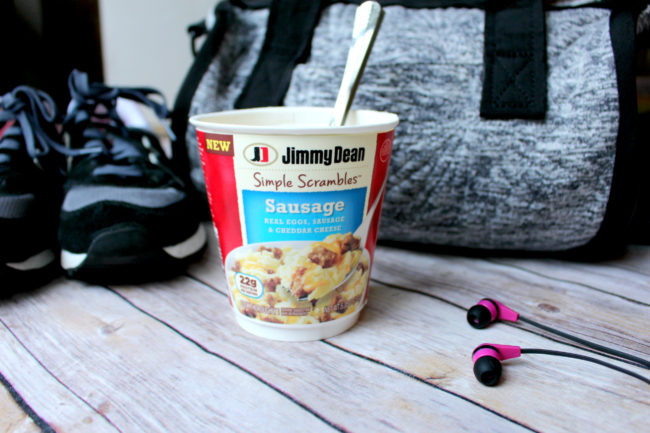 A friend of mine suggested looking somewhere similar https://www.ryderwear.co.uk/collections/womens to find workout close for women so I could have something comfortable to wear. I lay out my workout clothes the night before. I may even sleep in my sports bra. I keep all my workout clothes in one place. I keep my tanks, leggings and sports bras all in the same drawer and it makes it easier to for me to get ready. I also do the same for the kids. I lay their clothes out the night before so we won't have to dig through unfolded laundry to put an outfit together.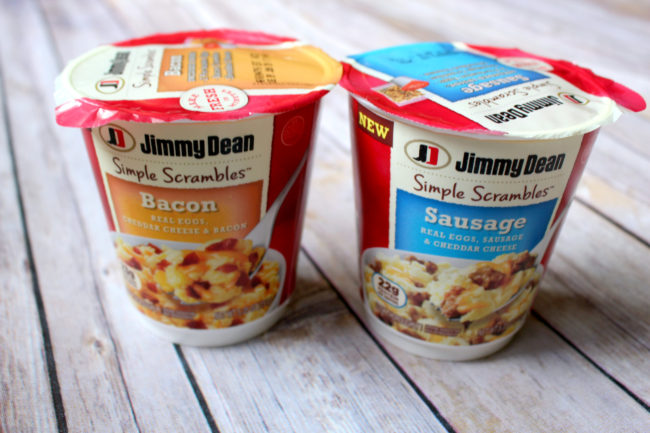 I usually workout in the morning, so having a protein packed breakfast is a must. Most days when I'm headed to workout, I'm racing against the clock and I don't have time to make breakfast. The kids can be fine with cereal but that doesn't work for me. Eating the new and convenient Jimmy Dean Simple Scrambles ensure that I get a great breakfast. In less than two minutes I'm out the door with a delicious protein packed, low carb breakfast.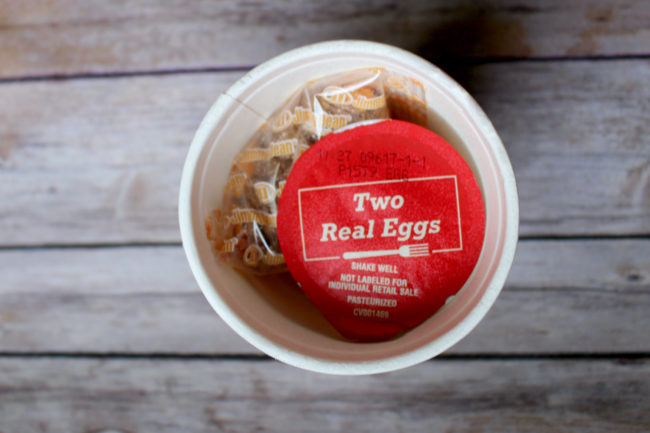 I keep my gym bag packed in the car. I keep the usual gym items plus diapers and wipes. I also keep a small makeup bag with concealer and lipgloss so I won't scare anyone. I was talking to a friend recently and they suggested that maybe I mix it up a bit exercise wise. She was doing some tennis lessons and said she enjoyed the competitive side of it. I might give it a go because I'm not that great at tennis so lessons would get me up to speed. Since I've always got all my gym stuff with me, why not?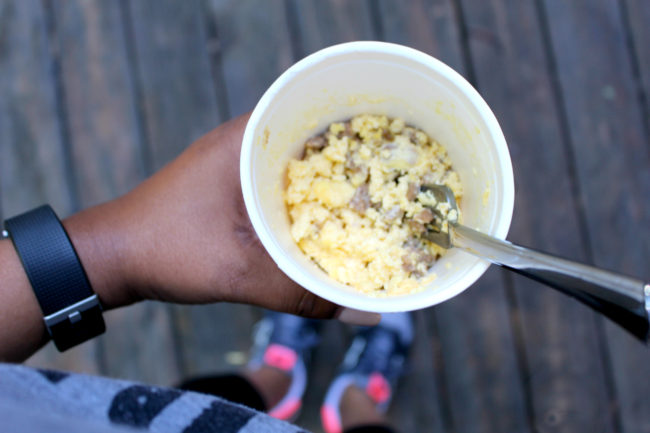 Out of all the things I do to help me to make it to the gym, breakfast is the most important. Skipping breakfast is not an option for me. Not only will I not survive a one-hour cardio class, you don't want to meet hangry Trina. If I had to choose between going to the gym or eating breakfast, I choose breakfast. Having Jimmy Dean Simple Scrambles on deck, I don't have to choose. Jimmy Dean products make life as a busy mom on the go so much easier.
Of course, Jimmy Dean Simple Scrambles aren't just for heading to the gym. These are perfect to take to work or just when you're at home. All you need is a few minutes and a microwave oven. The best part of all, there's no cleanup! You can find Jimmy Dean Simple Scrambles at Walmart in the refrigerated breakfast meat section. Click HERE to save $0.75 on your Jimmy Dean Simple Scrambles purchase at Walmart.
What obstacles hinder you from working out? What do you do to overcome them?