It seems as though winter decided to take the year off.  In Atlanta, temps have been in the high 60s and 70s all winter long.  It's February and people are rocking shorts.  I believe in dressing for the season, not the weather.  Find the right mix of clothes for my girls and myself could be challenging.  I dug in Harper's closet and found this cute outfit I purchased from OshKosh in the fall that still fits and a perfect spring transition outfit.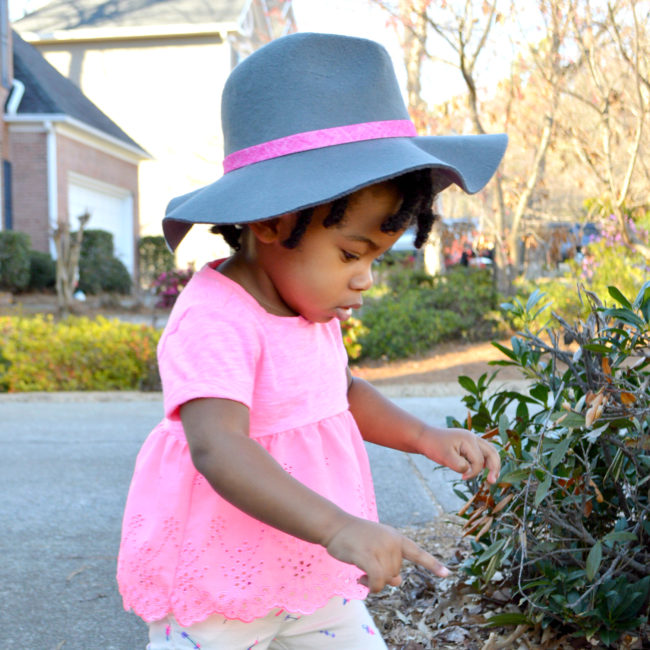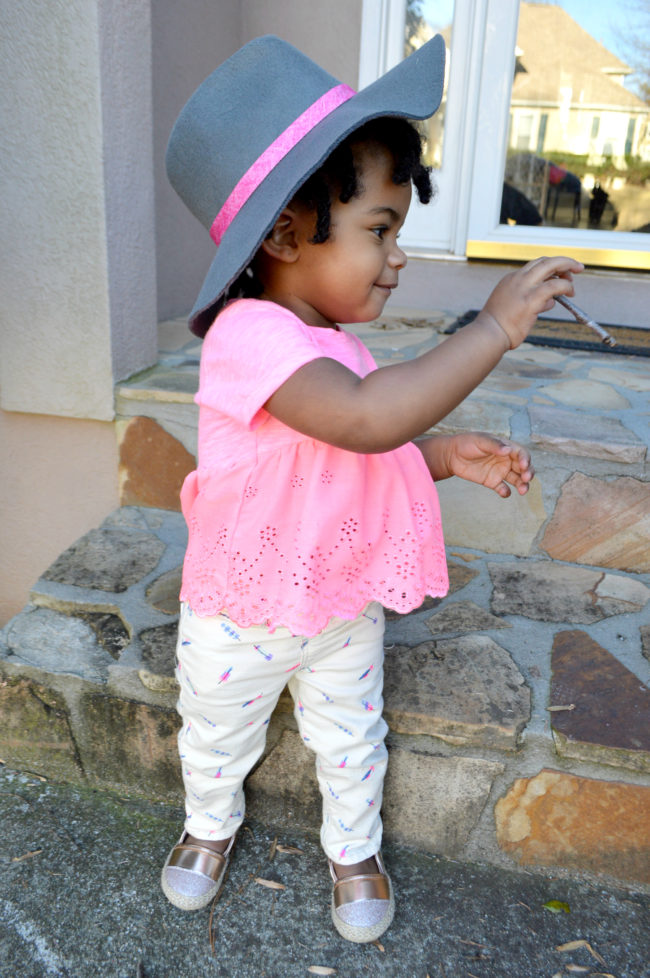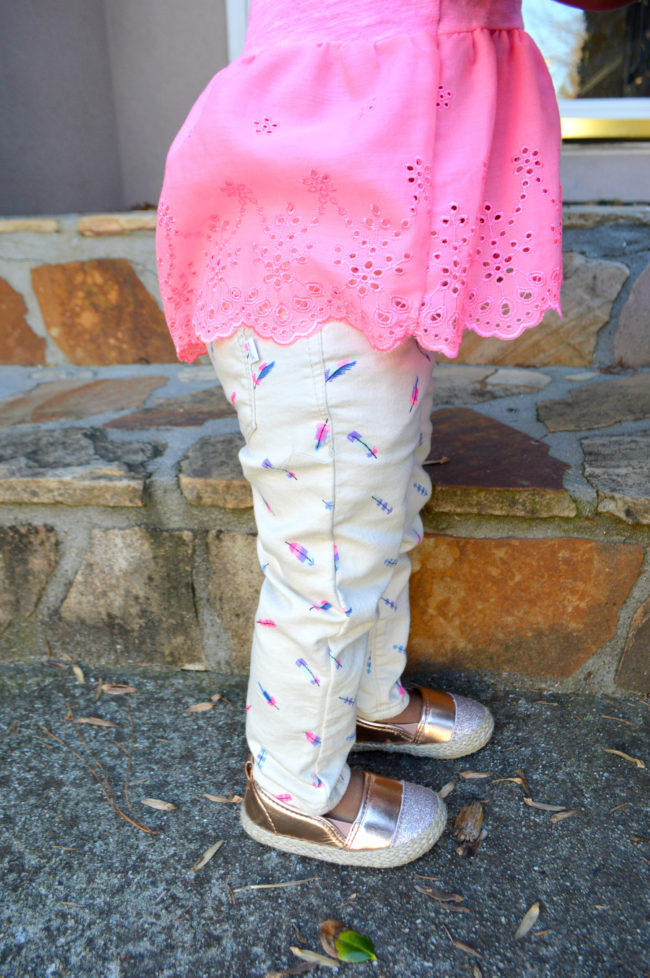 Shirt, top and shoes, OshKosh | Hat, Target
Harper is still a little rebellious when taking photos so I did the best I can.  I figure why waste a cute outfit.  Hopefully, she gets on board soon.  The 70-degree temps have me ready for spring.  Unless winter decides to make a late appearance, I'll be sharing more spring looks on me and the girls.
Are you ready for spring or still looking for winter?
Don't forget to enter the Cosatto Stroller giveaway HERE!  Giveaway ends on Thursday night.