It's no secret that I love everything for my kids to have style.  As much as I'm here for the style, I still want functionality.  When style and function intersect, it's like the heavens have opened up.  That's how I felt when Mister put together Harper's new wheels from Quinny.  Check out Harper, rolling like a Boss.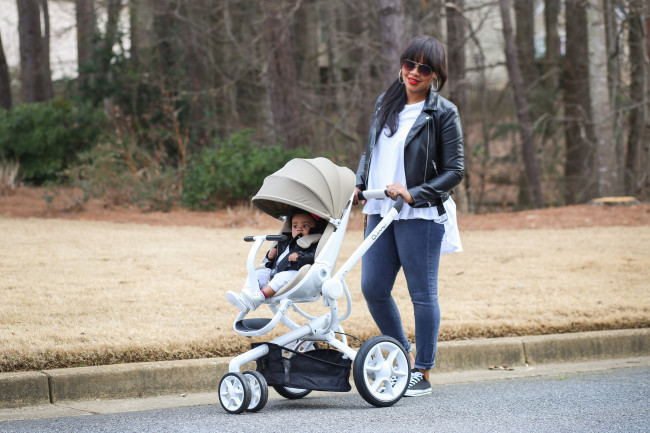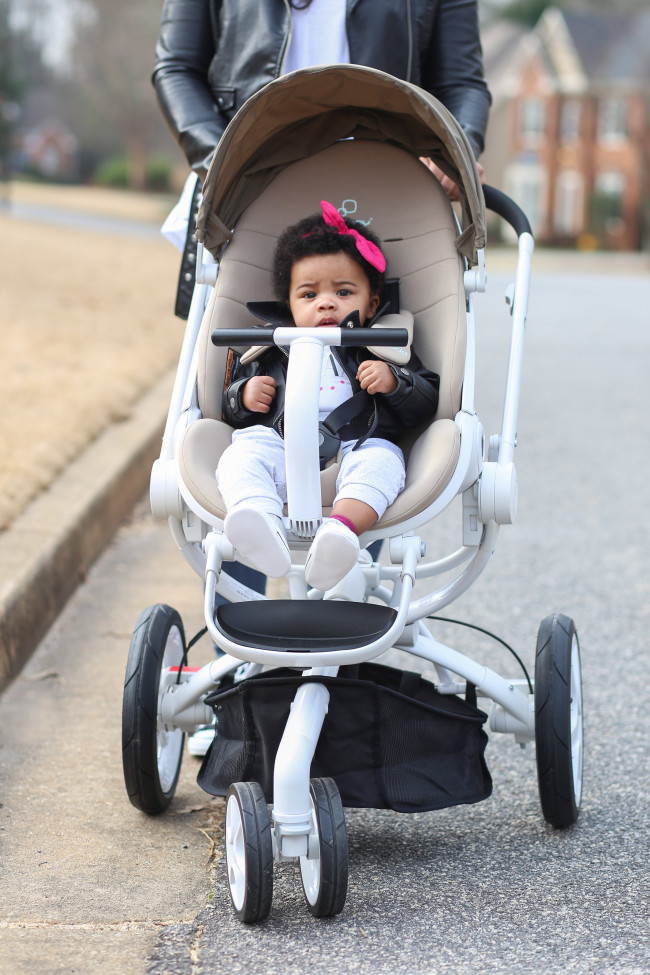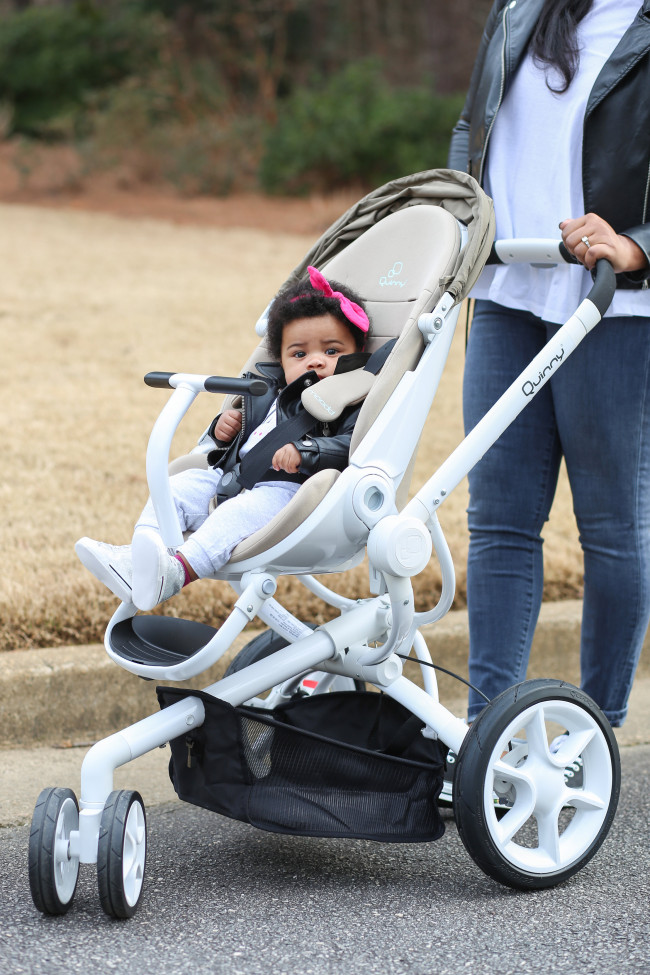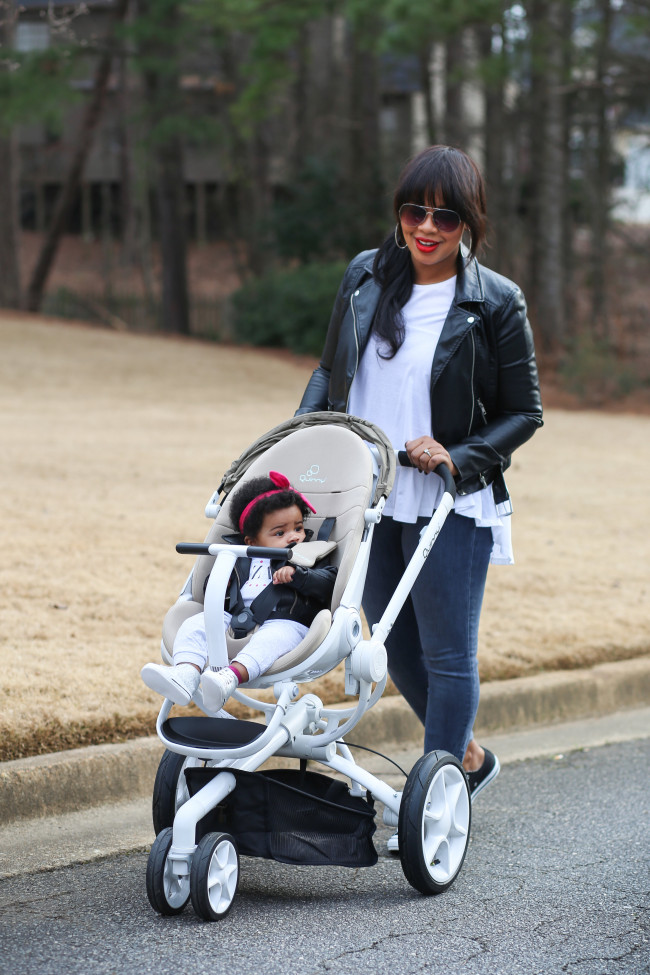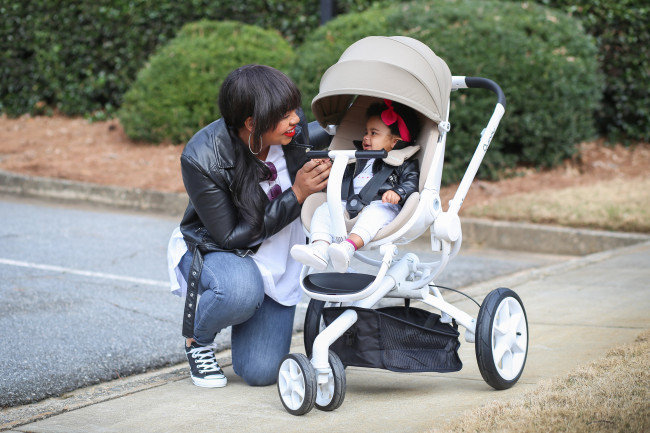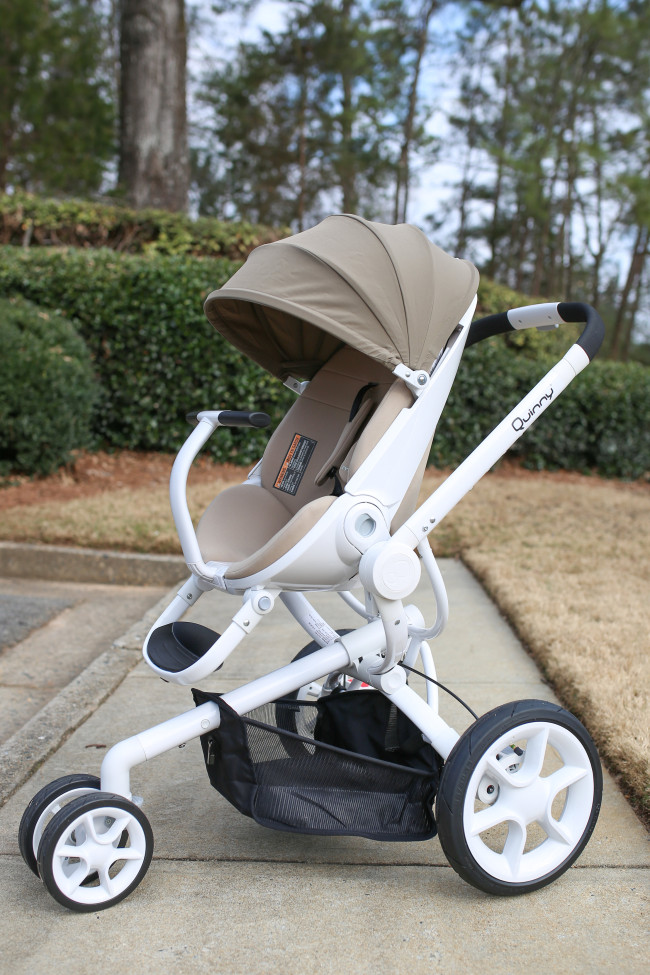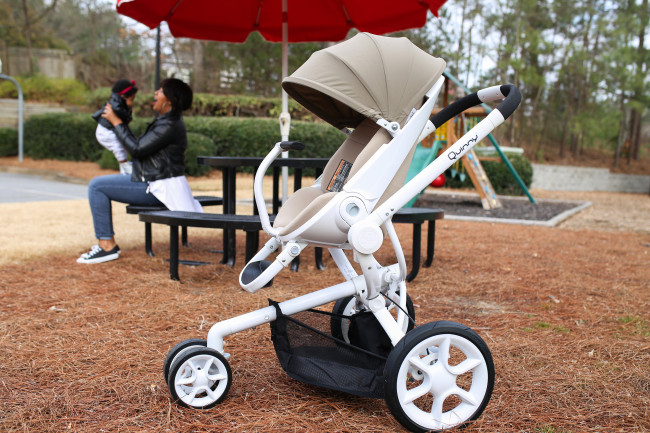 Photos by Anna Lynn Hughes Photography
The new Quinny Moodd stroller rides like a new Bentley.  Not that I know how a Bentley rides, but I can imagine this has to be the stroller equivalent (without the price tag).  I can't begin to explain how stunning this stroller is.  It's unique designed frame along with the beautiful fabric colors makes the Quinny Moodd a total head turner.
In addition to the stunning looks of the Quinny Moodd, it has great function.
The stroller features an automatic unfold feature.  Seriously, the stroller unfolded with the touch of one button.
Moodd is also compatible with the Maxi Cosi infant seat.  You can easily remove the Moodd seat and attache the Maxi Cosi infant seat.
Features a two way reclining seat.  Harper can face me or look out in to the world as she rides in style.
Quinny Moodd is available in 8 different color combinations.  I know my Natural Delight color Moodd is everything but you have even more fly options.
The handle can easily adjust to your height.  No more slouching over trying to steer your stroller.
Since I frequent the mall with Harper in tow, having a good stroller is important to me.  This stroller rolls and turns like a dream!  It's not the lightest stroller on the block but I could use the exercise.  I'm sure we will put a lot of miles on this stroller this spring.
What's important to you when picking out a stroller?  Is it style or function?  You can have both!  Learn more about the Quinny Moodd HERE.
*This post is sponsored by Quinny.  Thoughts and opinions are my own.