I'm so blessed to have wonderful friends that are just as excited for Harper's arrival as they were for Peyton's.  Last week, we celebrated Harpers arrival with an intimate baby shower.  I wanted to share some of the cute details with you because this may be the last time you see this swollen face of mine until the baby comes.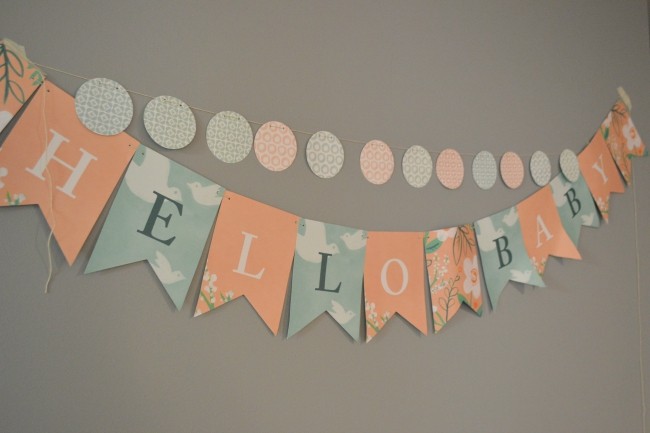 The baby shower was held in a private room at a great restaurant.  Minted was generous enough to provide the invitations and decor for the shower.  The hosts went with the Minted Matthiola party theme.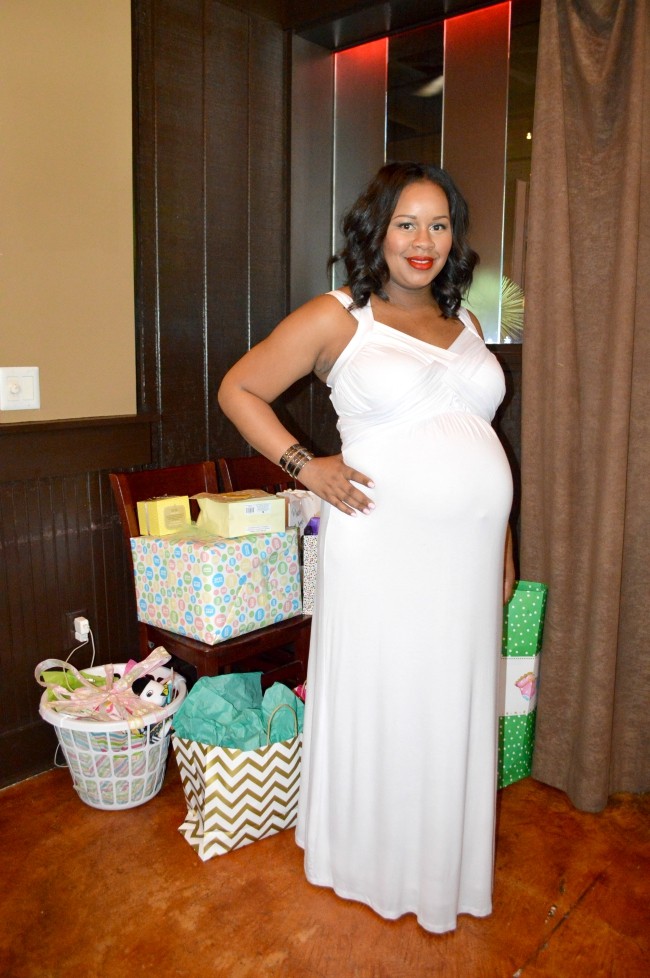 It took a lot of time and preparation to pull myself together.  My white maternity maxi is from Destination Maternity.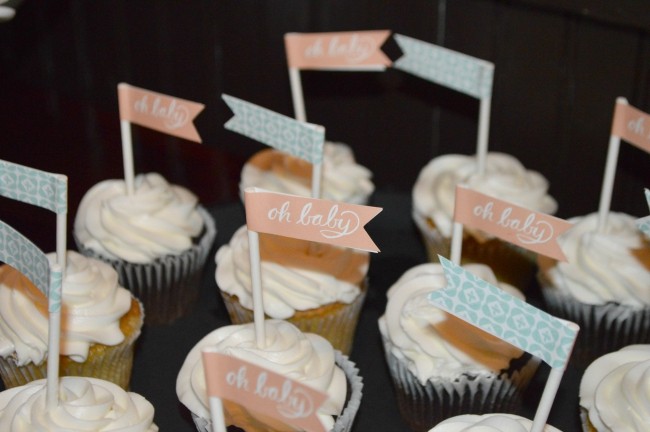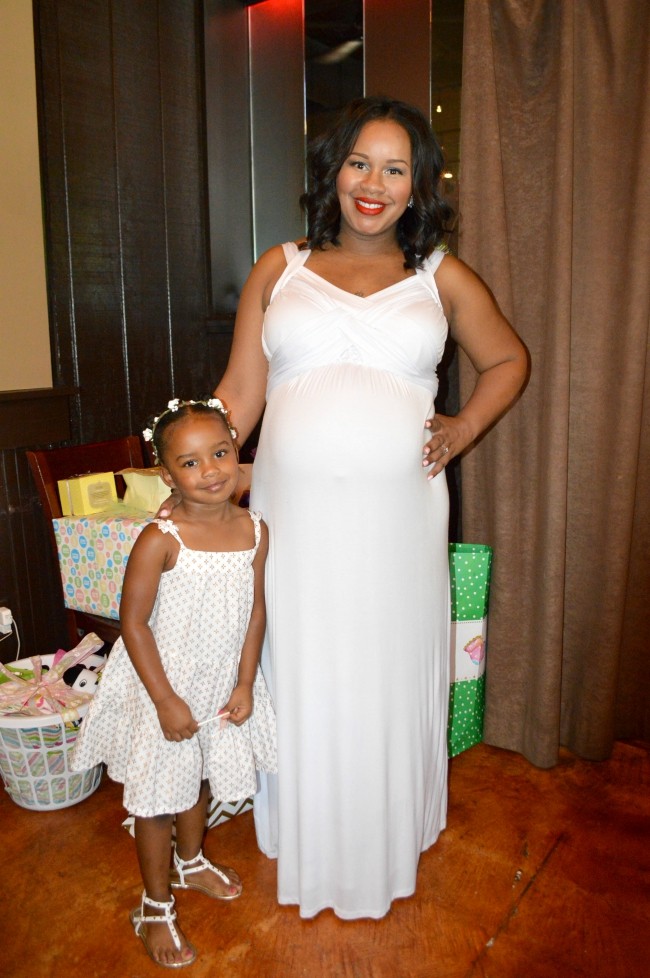 I know baby showers are supposed to be adults only but there was no way that Peyton was going to sit this one out.  She had a blast helping me open gifts.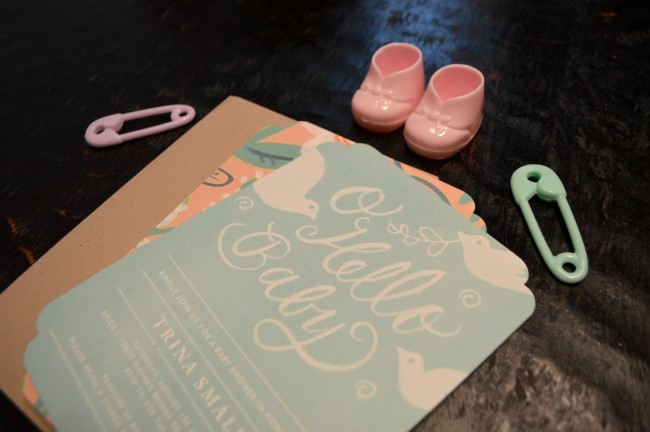 Here are my gorgeous invitations from Minted that I will put in Harper's baby book.  I was on the fence about the teal blue but when you see the lovely floral design on the back it all comes together for a baby girl shower.
I appreciate everyones love and support for Harper.  It really means a lot to me.  Since she is my second child, I didn't think anyone would care too much.  She is a special baby and we can't wait for her arrival!  We have about 5 weeks left!