*This post is sponsored by Pedialyte however, I am sharing my own thoughts. All opinions are my own.
Happy March!  I'm so excited that spring is on the way.  I'm so ready for cold and flu season to be over.  You do your best to try and protect you newborn baby from germs but they still manage to sneak in to your home.  My newborn baby Harper has been hit twice with a cold and infection this winter. There is nothing worse than seeing your tiny little baby not feeling well.  After taking Harper to the pediatrician, the doctor's recovery plan included Pedialyte.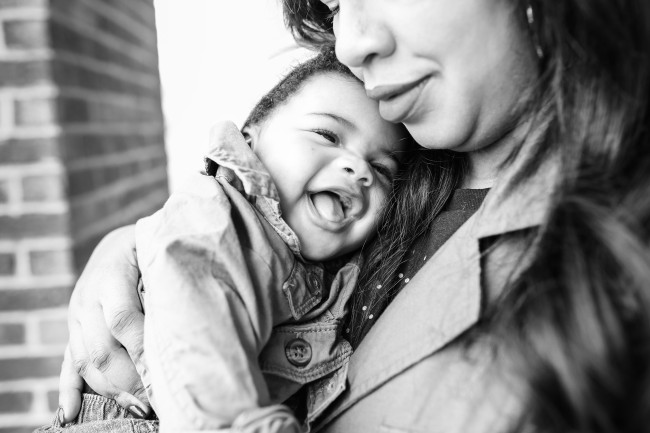 Cancel everything.  You're not going to get anything done when you have a sick baby.  Folks are just going to have to deal with it.
Monitor your babies temperature.  I love my forehead themometer because you don't have to wake them up to take their temperature.  If they have a fever, call the doctor or head to urgent care immediately.
Don't force your baby to eat.  If your baby does not want to eat, don't force it.  You'll only make them more frustrated.  Offer the bottle, but if the baby won't take it, just wait.
Use an aspirator often.  Babies can't blow their nose so make sure you have a good aspirator to get out the mucus.  Use it every chance you can to clear the passage.
Position baby on an incline.  You're probably going to have to hold the baby a lot or set them in a bouncer. This will help to drain the mucus in their head.
Hydrate baby with Pedialyte.  Hydration helps the body to function correctly. Non-flavored Pedialyte was recommended by Harper's pediatrician to restore her electrolytes.
Use you mother's intuition.  If baby has a fever take them to the doctor or to urgent care.  I knew something wasn't right with Harper just a month ago and it turned out she had an infection.  I'm glad I took her in.  Again, her doctor recommended Pedialyte along with her antibiotics to help in her with a speedy recovery.
We lose vital fluids when we are sick.  I try to keep Pedialyte in the pantry for Peyton as well.  Anytime she is sick or throws up, Pedialyte is my go to product to help get hydration levels back up.  Pedialyte is available at Walmart and easy to find in the baby care section.  Most Walmart stores are open 24 hours so your child doesn't have to suffer through the night to wait for the stores to open.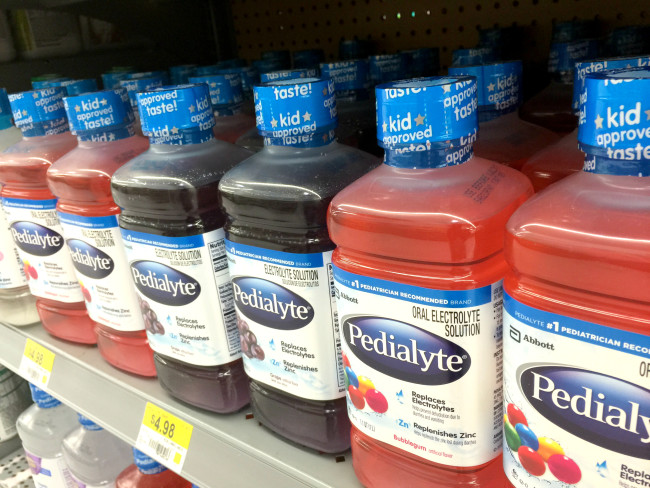 Save $2 off any (2) one liters using Ibotta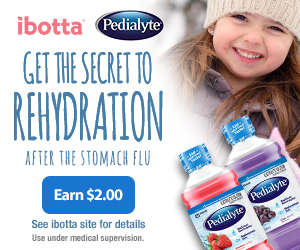 We hate for our little ones to be sick.  The best thing we can do is be prepared.  Have you had to deal with a sick newborn?  Please share some of your tips.