I'm knee deep into the 3rd trimester! Woohoo!  I can't believe I'm here already!  I have so many things left to do!  My baby's room is a hot mess, and I feel like it will never be done.  My goal is to have it done before my baby shower which is a month away.  While I try to prepare for my baby's arrival, I also have to prepare for a C-Section.  Because of the position of some of my fibroids, I'm not able to deliver vaginally, so a c-section will be scheduled.  When the doctors told me I would have to have a c-section with Peyton, it didn't scare me.  Matter of fact, I was relieved knowing how the birth was going to go down.  Now that I have been through it, I know what to expect.  I thought I would share some of the things that they don't tell you about having a c-section.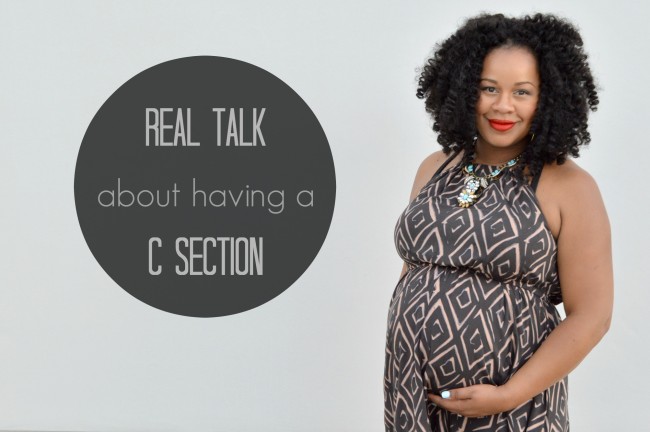 I hope I didn't scare you.  I just wanted to share some of the things that happened to me that doctors don't tell you about.  You're not alone.  Did you know that 33% of deliveries are by c-section (via CDC)?  They are very common and the doctors are very good at it.
Did you have a c-section?  Can you relate to some of the things I spoke about?  If you have more, please share below.  Check out my maternity must haves (HERE) and my baby's first shopping spree (HERE).