This past weekend the Minions were spotted at the Family Food Fest Atlanta at the Georgia Aquarium.  You may notice Minions showing up all over the place getting into all sorts of mischief.  Their latest adventure involves finding a new despicable master in their upcoming movie, Minions on July 10th.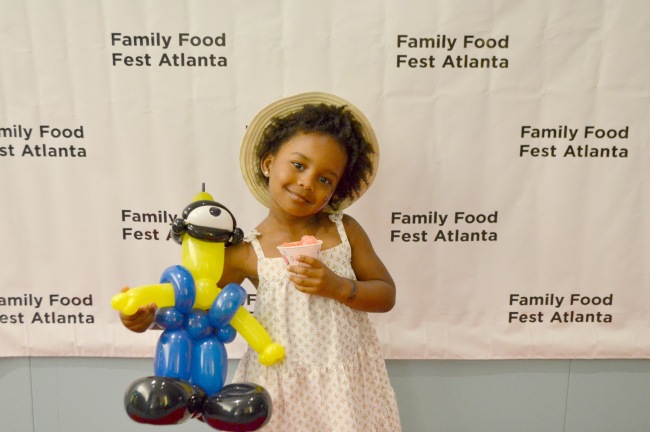 Peyton has been a fan of the Minions since the release of Despicable Me.  They're little yellow creatures full of personality.  Peyton is super excited for the release of the new Minion movie.  I'm looking forward to the Minion movie myself.  I think they are hilarious.  If you watch the trailer below, you will see why.  Looks like a great movie for the whole family.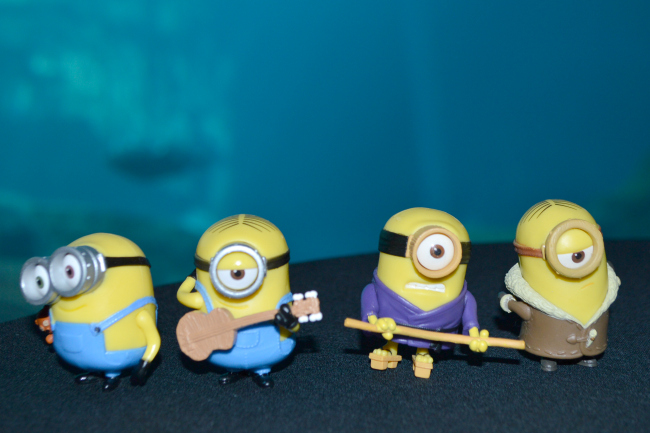 At the Family Food Fest Atlanta, the Minions checked out the Beluga whales.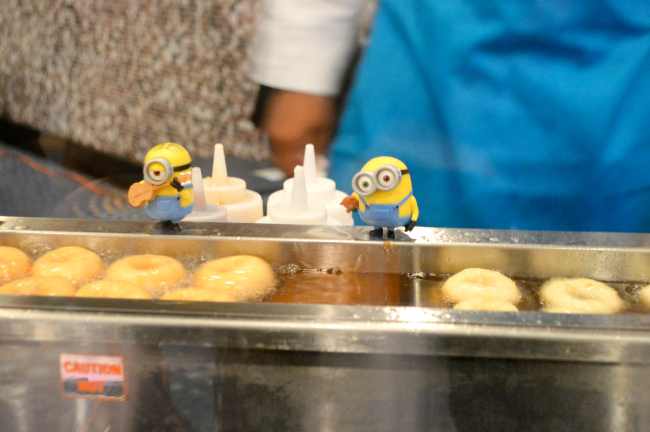 They were spotted making donuts with Sweet Dreams Mini Donuts.  I must say those were the best donuts I ever had!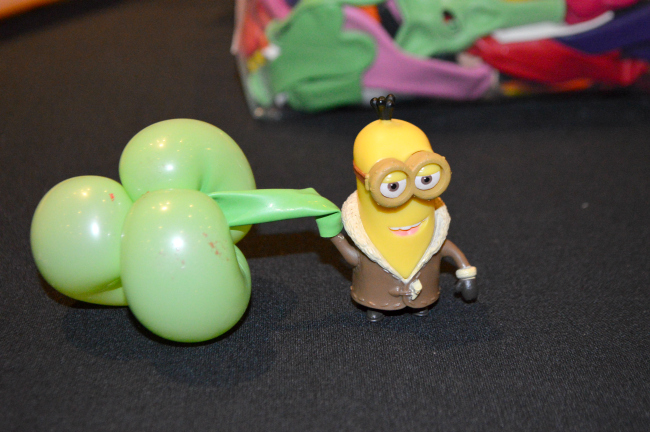 They got in on making ballon sculptures at the Family Food Fest.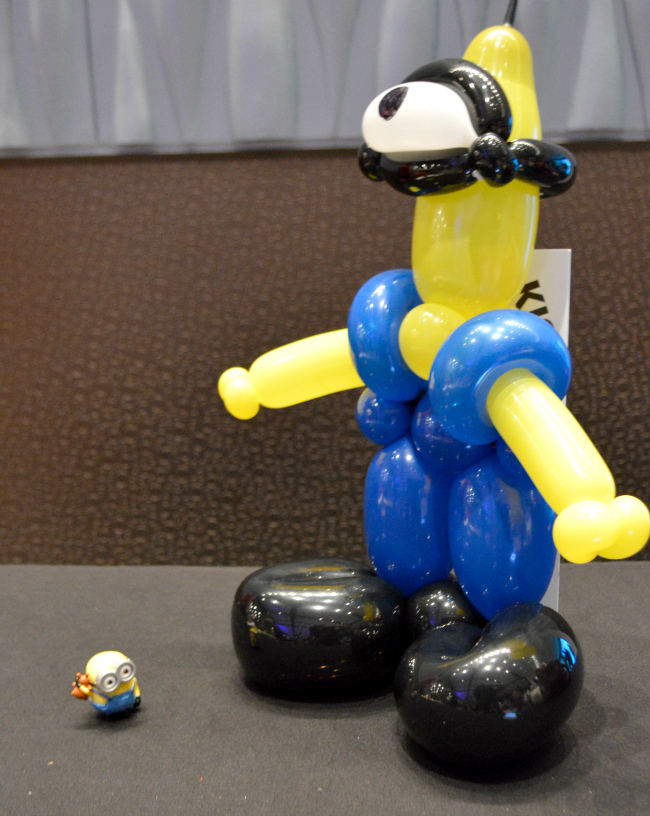 Sizing up their new sculpture.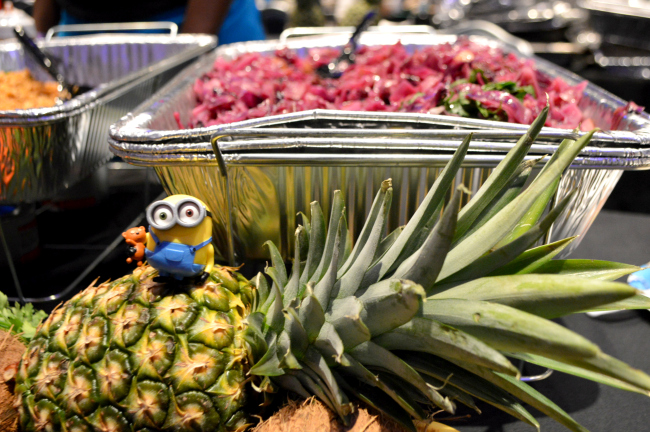 The Minions were caught climbing on pineapples to get to some fresh braised cabbage.  It was yummy.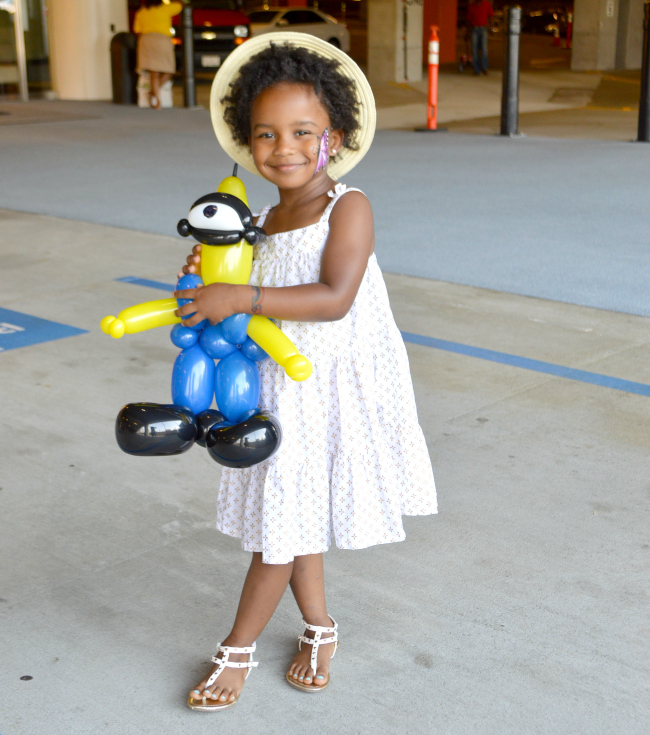 The story of Minions begins at the dawn of time. Starting as single-celled yellow organisms, the Minions have evolved through the ages, perpetually serving the most despicable masters of the time. Now it's 1960s New York, and the Minions have found their biggest baddest boss of all time, Scarlet Overkill. The new movie stars Sandra Bullock, Jon Hamm, Michael Keaton, Allison Janney & Steve Coogan. The Minions movie hits theaters July 10th. You can (try to) keep up with the Minions on Facebook, Twitter and Instagram.  Check out the hilarious trailer below.

Aren't you excited for the movie?!  You can win your own Minions prize pack!  Prize pack items include:
BEACH BALL
MINIONS COLORING PUZZLE
MINION GIGGLING YO-YO
MINION HEADPHONES
MINION KEY CHAIN
MINION PAPER GOGGLES
MINION STRESS TOY
MINIONS TOTE BAG
Share you or your child's #mischievousminions on Twitter.  Use the widget below to guide you for the giveaway and to get additional entries.  Giveaway will end on July 8, 2015 at 11:59 pm est.  Open to U.S. shipping addresses only and you must be over 18 to enter.  Winner will be contacted by email and will have 48hrs to respond with info requested.  Please allow up to 4 weeks for delivery.  Prize pack items are subject to change. Good Luck!
*This post was sponsored by the Minions Movie.  Thoughts and opinions are my own.