This post is sponsored by Vaseline.  Thoughts and opinions are my own.
Summer 17′ is officially in full swing.  If you've been hiding those gambs all winter, it's time to bring them out.  There was a time in my life when I hated summer because I was so insecure about showing my legs.  My tomboy legs were crooked (bow) and full of scars.  All the other little girls had pretty smooth legs.  By the time I reached high school, I finally embraced my legs.  Now they're my favorite body part.  I wanted to share with you how Vaseline along with a few simple tips, keep my legs looking radiant all summer long.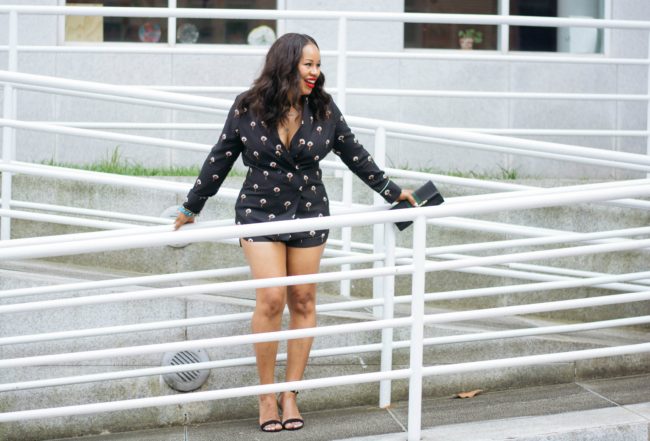 Tip 1: Exfoliate at least 3 to 5 times a week.  Exfoliating helps to remove dry and dead skin.  You can exfoliate with a loofah or body scrub.
Tip 2: Shave your legs often.  I'm guilty of only shaving my legs when it's time to go somewhere and I'm trying to get better.  I've put myself on a shaving schedule and try to shave every other day.  A schedule makes it easy to maintain my legs instead of waiting until they have a layer of fur.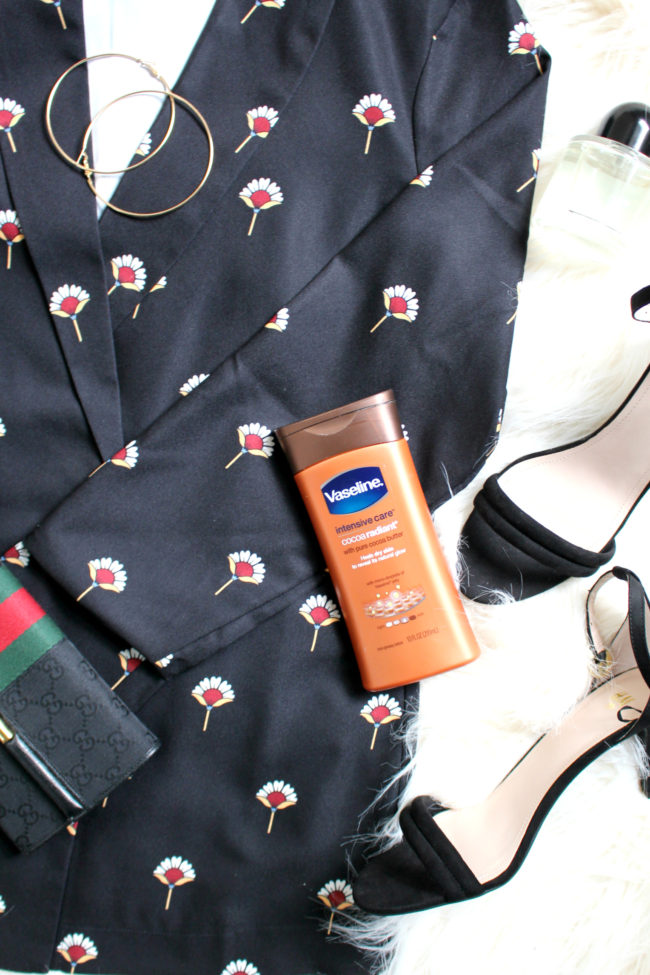 Tip 3:  Pat dry after a shower. When you step out the shower, don't rub when you're drying off.  Using a soft bath towel, pat your body gently to remove excess water.  Rough towel drying can dry out your skin.
Tip 4: Use a great moisturizer with cocoa butter immediately after a shower.  I've been using Vaseline Intensive Care Cocoa Radiant moisturizing lotion since it hit the scene several years back.  Cocoa Radiant lotion made with pure cocoa and shea butter, it gives me enough moisture to make it through the day and leaves my skin smooth and radiant.  Applying Vaseline Intensive Care Cocoa Radiant immediately after a shower helps to lock in the moisture while your pores are still open.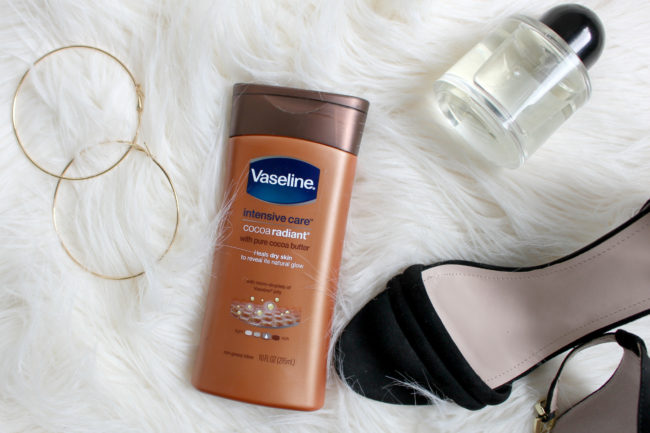 Tip 5:  Drink lots of water.  You should be doing this anyway.  Radiance starts from within and drinking water will reflect in your skin.  Plus, it's hot.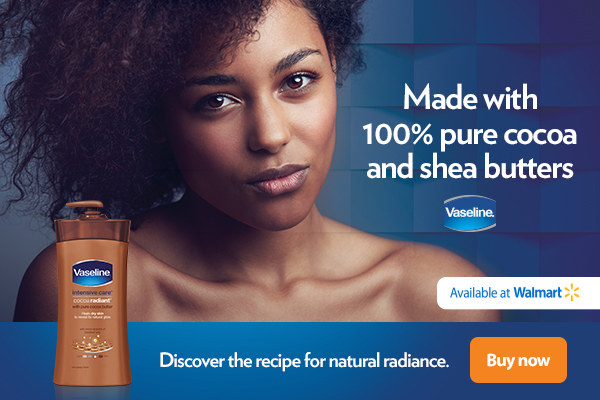 Even though my brown skin has that natural glow, it can be hard to find a moisturizer that keeps my skin hydrated and radiant all day.  I've trusted  Vaseline Intensive Care Cocoa Radiant Lotion for years on my body.  Use these tips and start planning those "Summer 17" outfits then head to Walmart to take advantage of special deals on Vaseline products.  Click HERE to learn more.
How do you get your legs ready for the summer?
Details on my outfit coming soon.