It has taken over two years and I'm just now getting comfortable with wash day routine for Harper.  I have Peyton's hair down because hers is similar to mine. Harper's thick hair has thrown me for a loop!  I quickly learned no two heads of hair are alike.  Harper's hair is totally different from Peyton's hair.  Peyton's hair is soft, curly and easy to detangle.  Harper's hair is thick, kinky and long.  The products that I use for Peyton do not work the same for Harper's little head (but big hair).  I'm happy to share with you guys that I've cut the detangling time in half thanks to my new Q-Redew Handheld Hair Steamer. Watch the video below to see how the Q-Redew works on Harper's hair and coupon code.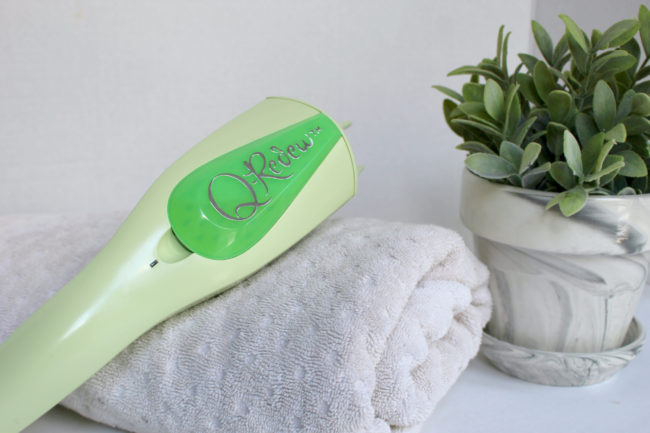 The Q-Redew is a convenient hand-held hair steamer specifically designed to help you quickly detangle, hydrate, reshape, stretch, rejuvenate, add moisture, and boost texture and volume. The Q-Redew can be used to moisturize and restyle hair between cleansing days without saturating the hair with water.
There are so many ways to use the Q-Redew.  In the video below, I use the Q-Redew two ways.  First to hydrate and help detangle before washing.  I use the Q-Redew after washing to quickly detangle.
The Q-Redew is a lifesaver for doing Harper's hair. I've always felt like I had to wash Harper's hair in order to refresh her style. Now I can use this to add moisture instead of water to restyle her hair.  I've also used it on Peyton's hair and it works great.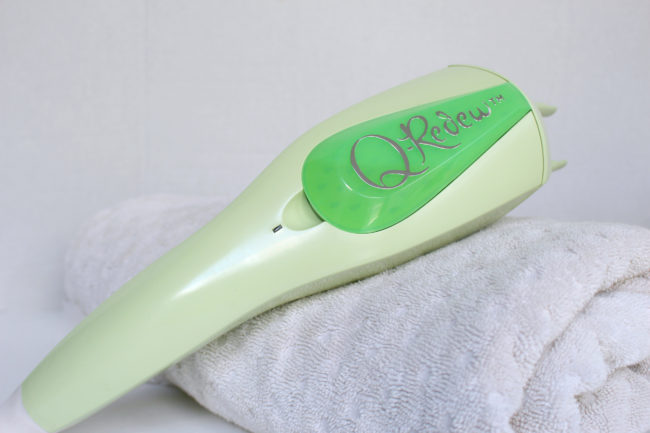 Another thing I like about the Q-Redew is that it's not bulky like a big hooded dryer.  I can put it in a drawer or cabinet to store.  It's also quiet.  It's not like a blow dryer (that Harper is afraid of), it's silent.  It only blows out steam when the trigger is pressed. If you have any additional questions, please ask them in the comments.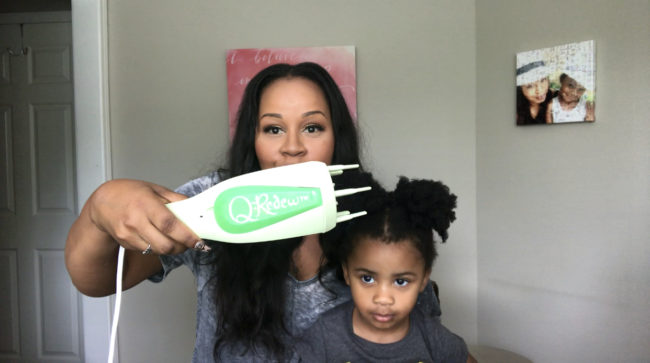 I can't wait to try the Q-Redew on my own hair when I remove my weave and report back.  School will be back in session soon so do yourself a favor and pick up a Q-Redew.  Use code BABYSHOPA to save $10 until August 6, 2018.  Learn more at www.qredew.com.
This post is sponsored by Q-Redew.  Thoughts and opinions are my own.