This post is sponsored by Everywhere Agency on behalf of OshKosh B'gosh; however, all thoughts and opinions expressed are my own.
It feels like we were just counting down to summer break and now here we are, preparing for back to school.  Back to school may be a lot of work for parents but it's an exciting time for kids.  Not only do they get to see their friends but it's an opportunity for them to express themselves.  When I was little back to school was the equivalent of Fashion Week.  I remember going out shopping with my mom and she allowed me to pick out things that I wanted (within reason).  I was able to express myself at a young age.  I want my girls to feel that same excitement.  I took them back to school shopping last week at OshKosh to pick out a few things for back to school.  Keep reading to check out their cute looks from OshKosh and my number one back to school tip!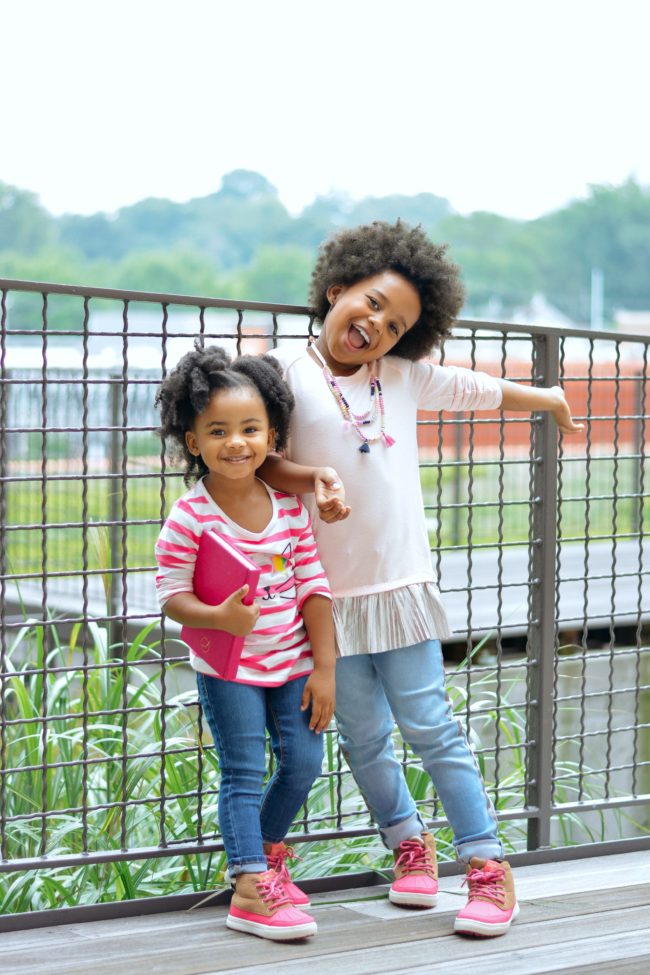 OshKosh is committed to encouraging kids to believe in themselves.   I love that OshKosh has cute stylish pieces and shoes for kids to express themselves.  OshKosh also has a wide range of sizes that both girls can wear.  One-stop shop!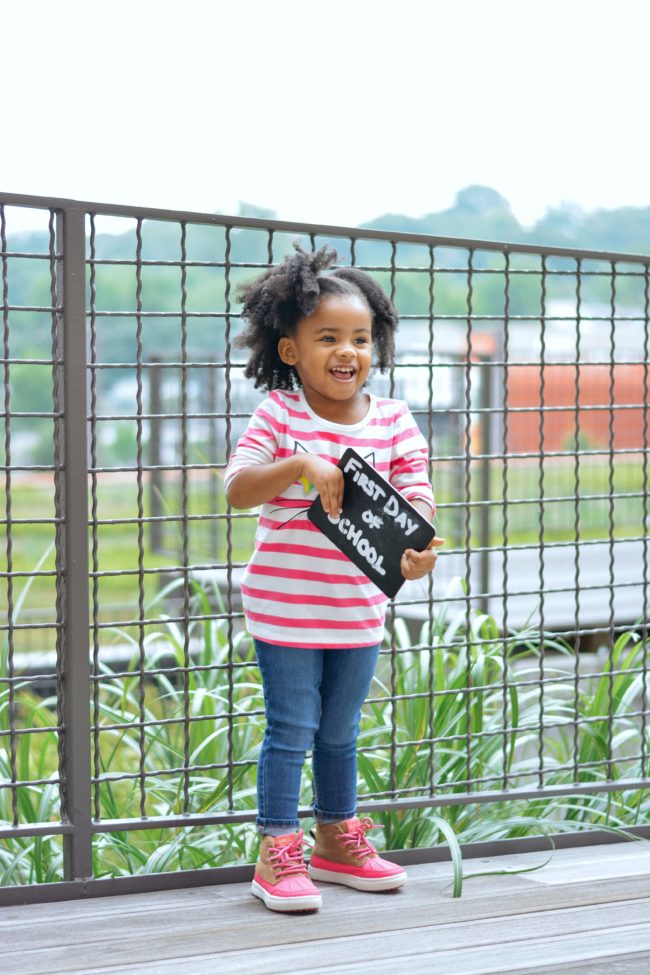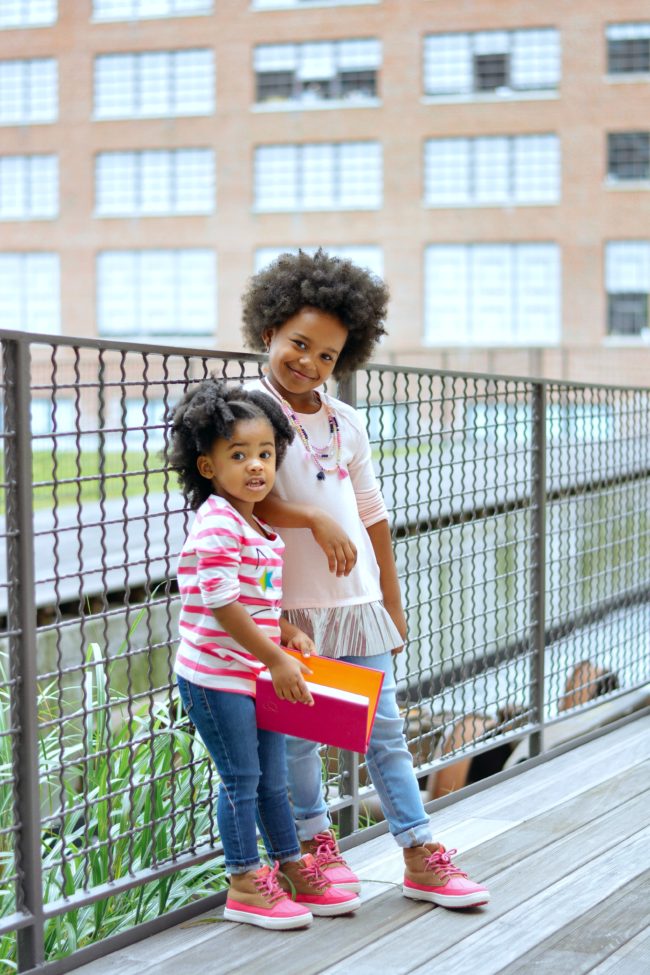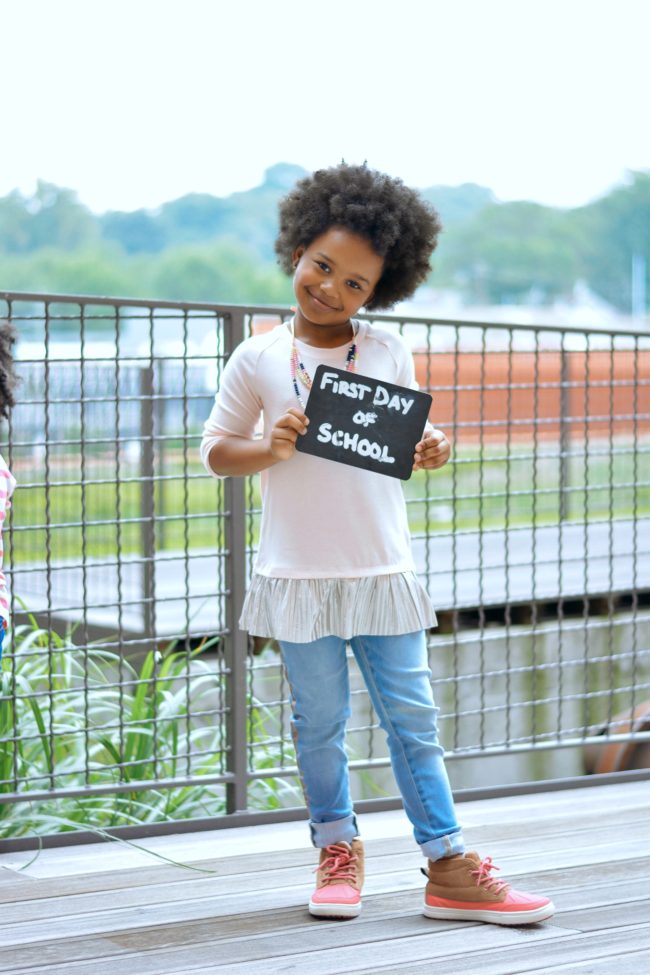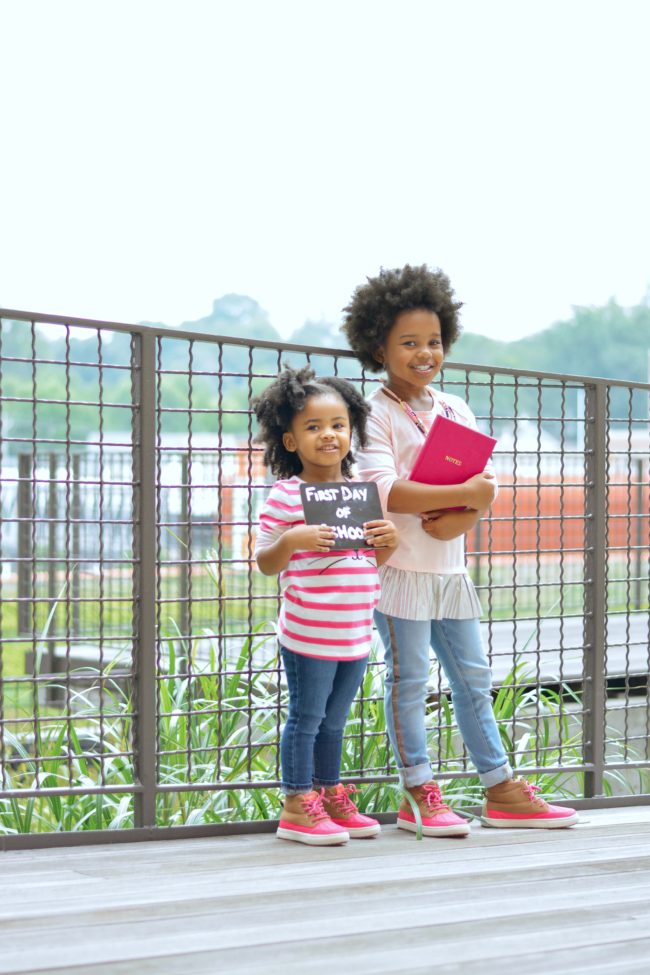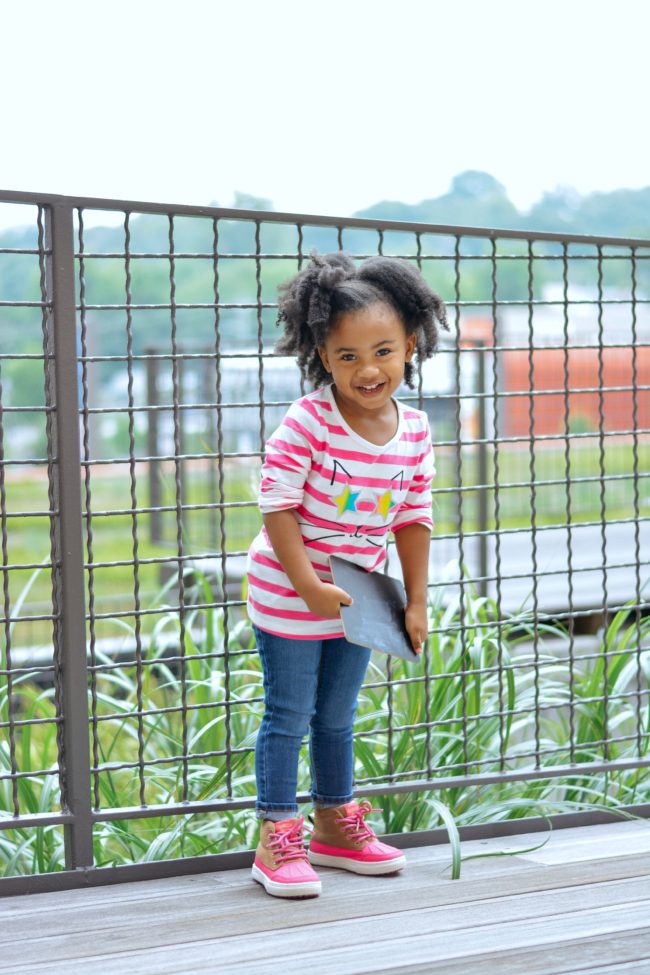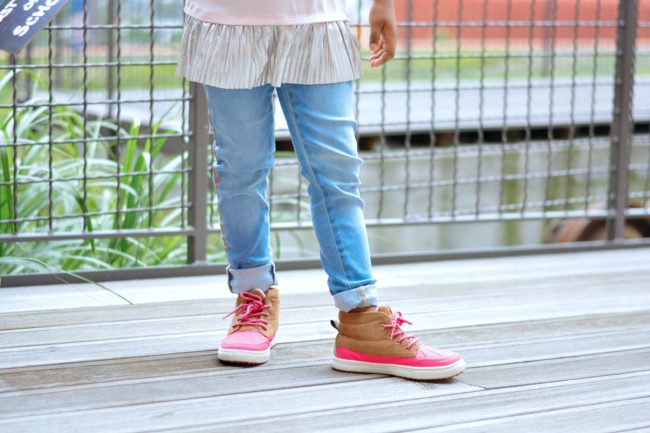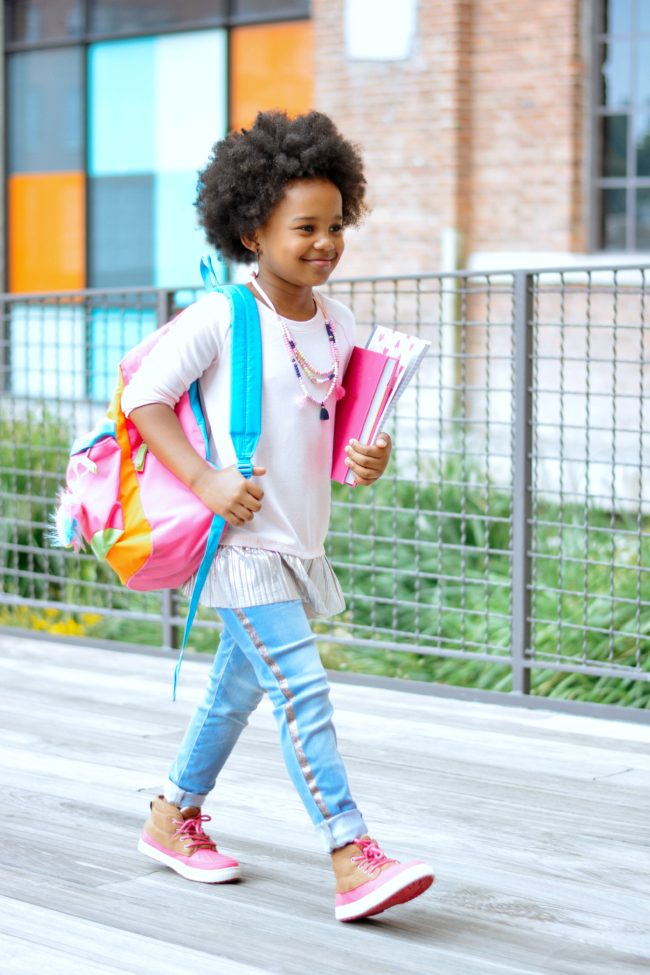 This is the first year that Peyton has had a lot of input in her style.  Luckily Peyton's style is still similar to mine.  For her, this year is all about being comfortable with hints of sparkle!  She loves her boot/shoes because she said they're not like what all the other kids are wearing.  Harper is all about her animals right now so she zoned in on this kitty long sleeve tee.  She finished the look with the best jeans for kids and the same shoes as her big stylish sister.
If I can give you one major back to school tip it would be to plan kids outfits for the week and set them to the side.  On Sundays, I get with Peyton and help her pick out what she wants to wear.  This eliminates the possibility of a breakdown before school and not having to dive into the laundry baskets to find their favorite OshKosh jeans.  This saves so much time in the mornings.
I'm excited that both of my babies will be heading to school in style this fall.  We picked up several back to school pieces from OshKosh so be on the lookout!  OshKosh should definitely be your first stop for back to school shopping.  Shop online HERE or in stores.  Use Coupon Code 037958 in stores or Code OKBG3478.  Click here to find a location near you.
OshKosh also has a fun back to school social giveaway coming up!  Follow them on social for details on how to participate in a #firstdaysweepstakes to win school supplies for their school/classrooms. Official details and rules will be coming soon!
Have you finished back to school shopping?  What is your kids' style this year?
http://app.markerly.com/b/37339/424