Happy July! I can't believe summer is half way over! It's been a blurr but I feel like I haven't done anything… besides finally finishing my bathroom. I guess that's enough. I was feeling guilty last week that I haven't "summer" schooled the girls. I ranted on IG stories about it buy my Supermom supporters quickly got me together to help me realize a few things. Keep reading to find out what they said to get me all the way together. Plus the girls did their first street style look for the summer. They are back like they never left.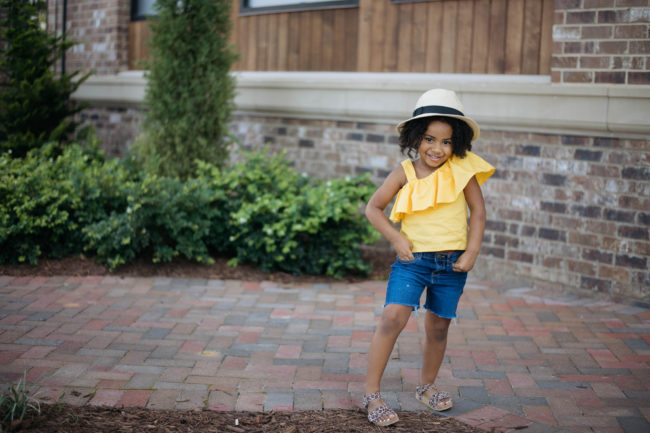 Photography by Kaylin James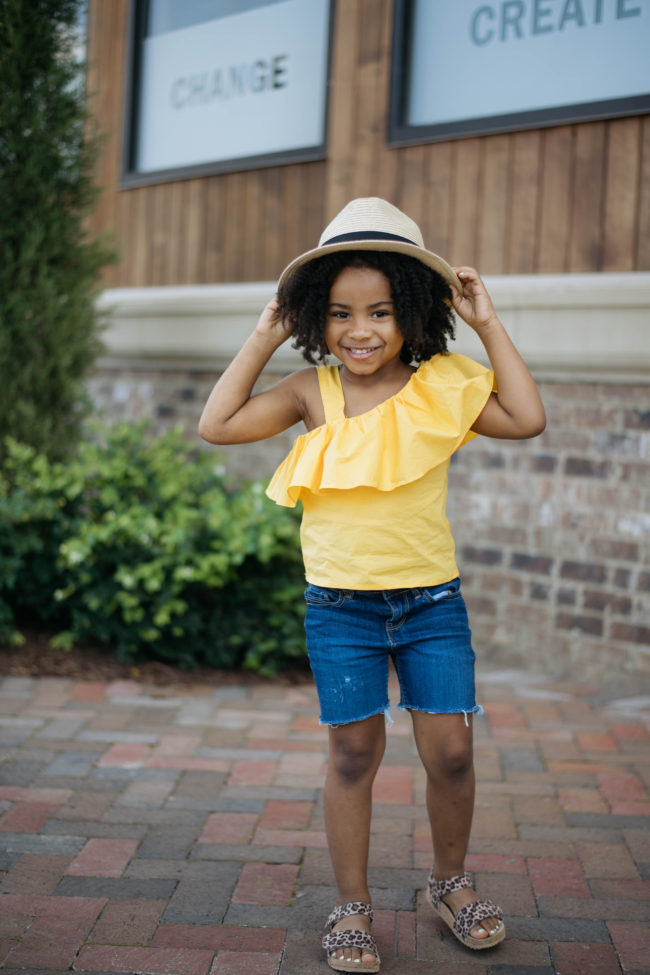 One mom reminded me that kids learn from life lessons. They don't have to have a book in their face all day. They learn from doing things, playing and helping me pack orders for my shop (HERE).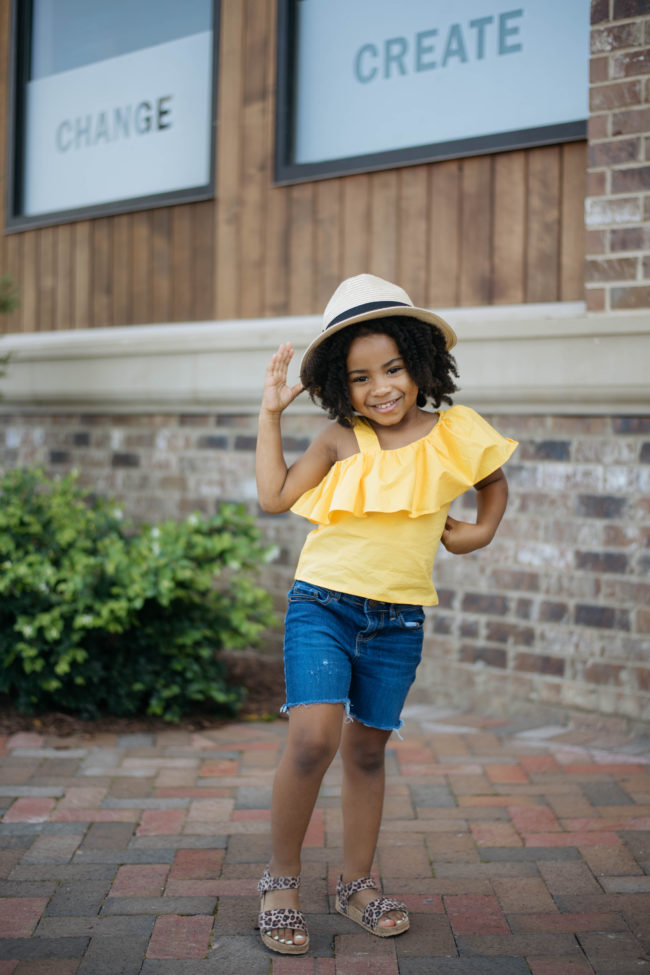 Another mom said that kids don't need to be busy all the time. They need a break too! Pretty soon they will be getting up at 6 am to get ready to leave for a full day at school. It's ok to let them CHILL!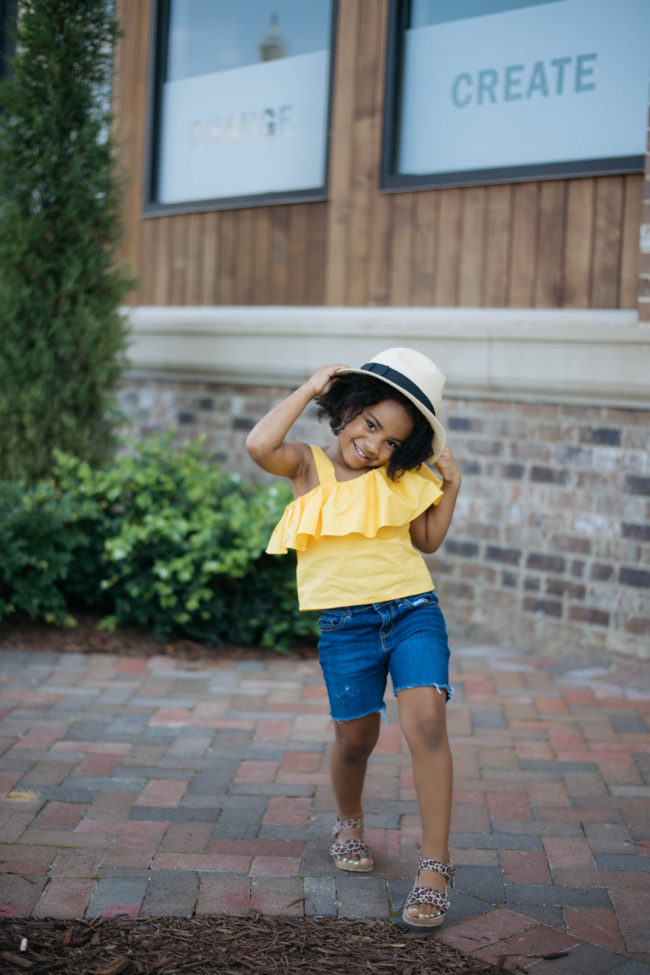 Top, Shein | Short, OshKosh (cut off jeans) | Sandals, H&M (similar) | Hat, FabKids
My next take away is that my kids will be just fine. I know I never read a book during the school year, much less, during the summer. I turned out ok, I think. LOL! My girls are smart. I realized they do STEM activities daily. I've also stepped up their chores in the house. They are definitely getting some life lessons this summer.
My last take away is, I need a summer break too! We go so hard all year, it's ok to take a break. I know I'm still grieving and I need to give myself a break. School will be back in before you know it. I'm looking forward to having a few hours to myself .
Looks like Harper was ready to get her pose on! My baby is getting so big! How is your summer going?