Your girl is trying to get her swag back in 2019. While I work on getting my physique together, I got this head together. Being the protective style queen that I am, I recently got a new crochet style from Latched + Hooked using exotic curl. I was styled by Jenise from Angelically Natural Salon in Atlanta using her invisible hairline method. I love the versatility of this crochet style. Check out the video to see all the ways I'm wearing this Latched + Hooked creation.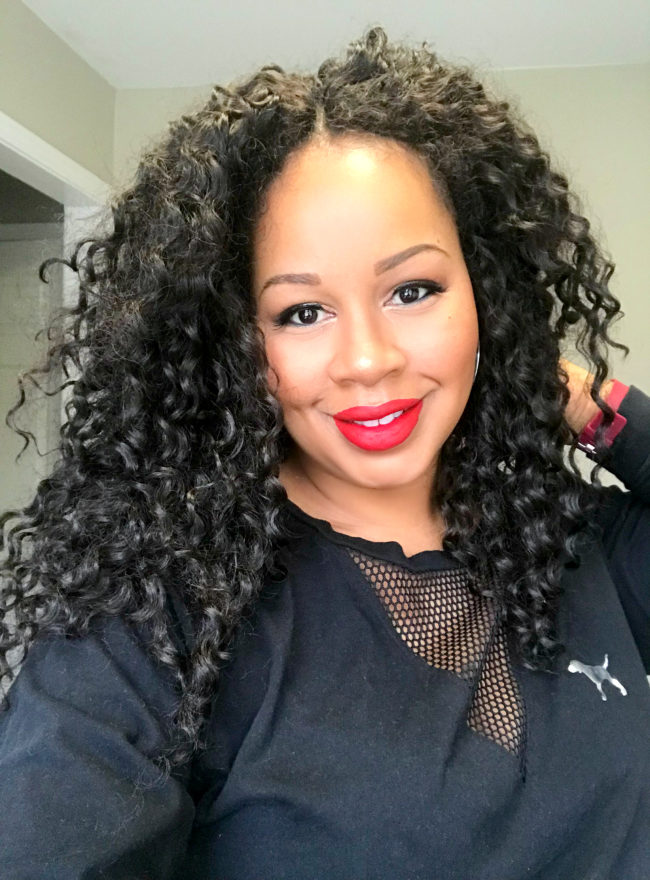 How do you like my new do? I am wearing 5 packs of the exotic curl. It come in 18 inches. It was cut in the front to frame my face. I swear it looks and feels like human hair. People are so surprised when I tell them it's crochet. Click HERE to learn more about Latched + Hooked. You can learn more and book Angelically Naturals HERE.
If you have any questions leave them in the comments or email thebabyshopaholic@gmail.com.