This post is sponsored by Dove Advanced Care Antiperspirant. Thoughts and opinions are my own.
Having a baby in my late (late) 30's has taken a toll on my body.  Not only am I tired all the time, but my snapback game is weak.  I'm working hard than I've ever had to in my life to get back to my happy weight.  You know, the weight that lets you fit all the clothes you have hanging in your closet.  I'm not rich so it's either lose the weight or rock yoga pants for the rest of my life.  I choose the latter.  I wanted to share with you how with the help of Dove Advanced Care Antiperspirant, I've stepped up my workout routine.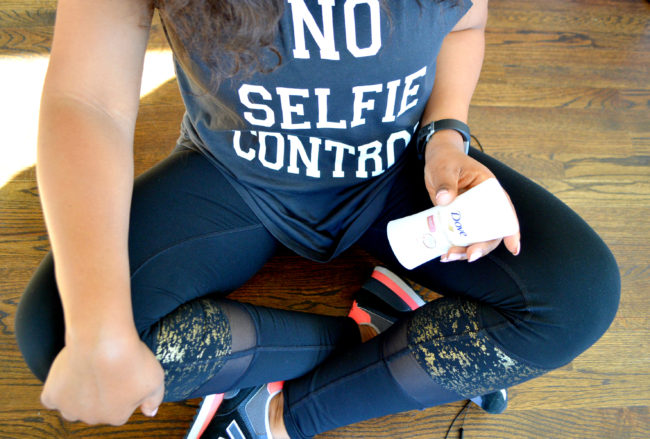 The first thing I did was make a workout clothing drawer. I went through all my drawers and pulled out all my workout gear.  I'm talking sports bras, socks, tanks and leggings.  I ditched the old ratty tees, uncomfortable leggings and sports bras that don't keep my lovely lady bumps in place.  It took me less than 15 minutes to clean out this drawer.  It makes it so much easier to get ready for the gym.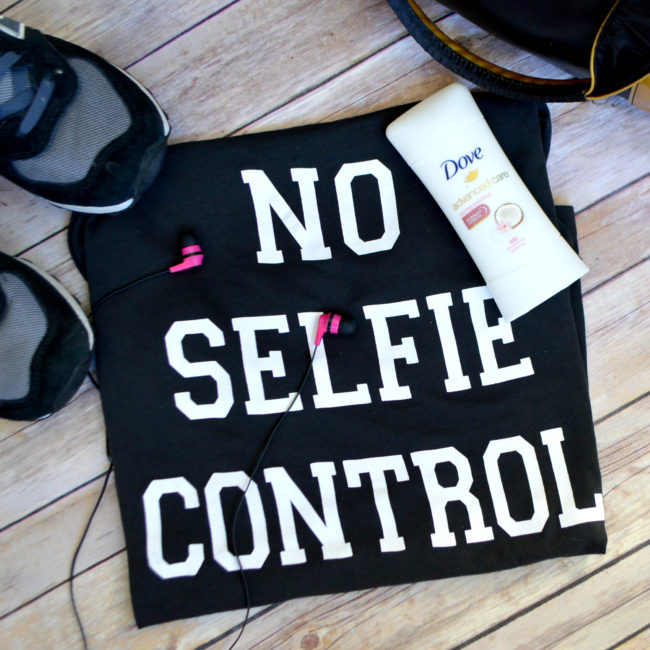 After taking inventory in my workout drawer, I made a short list of what I was missing.  I went out and purchased a two new sports bras, a pair of leggings and some fun tees.  I know it's just the gym, but who doesn't want to look decent and comfortable at the gym?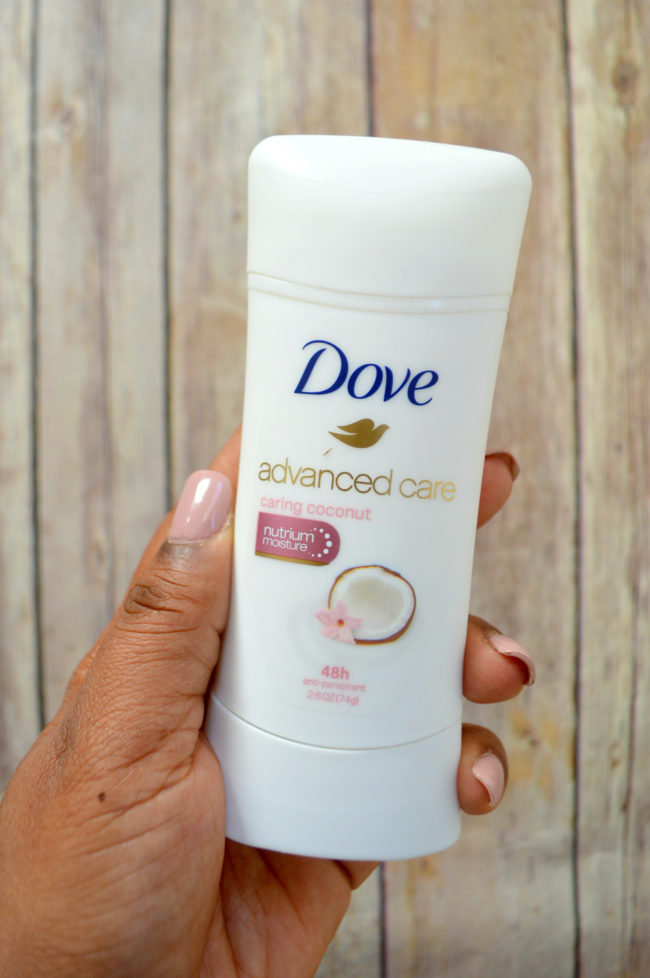 I realized that I hated working out on machines.  I'm down for warming up on the elliptical but hanging out on that thing for more than 30 mins has me dreading workouts.  I ditched the machine and started trying out new classes at my gym.  Let me just say that I am obsessed with a hip hop dance class at my gym and I can barely dance.  Finding that class has made such in impact in my workout routine.  I'm guaranteed to burn at least 500 calories in an hour having a dance party.  I'm not saying you need to take a hip hop class, but try something new like kick boxing, pilates or barre.  You just might get addicted like me.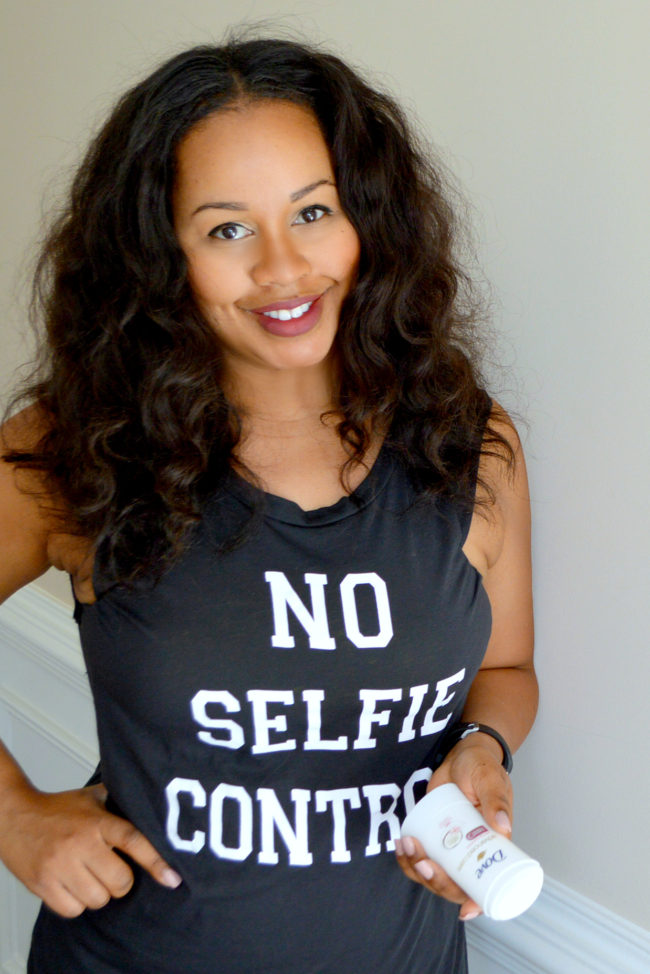 Taking a class where you're doing a lot of "Throw your hands in the air",  you need to have a great antiperspirant that you can depend on.  My weapon of choice is Dove Advanced Care Antiperspirant.  First, it glides on smooth and is formulated with ¼ moisturizers and NutriumMoisture.  Dove Advanced Care also provides 48-hour odor and wetness protection which is a major plus because there have been a few times where I've rushed out of the house trying to get to my class with two kids to only realize that I forgot to put on antiperspirant.  Now I don't have to worry about or miss my class.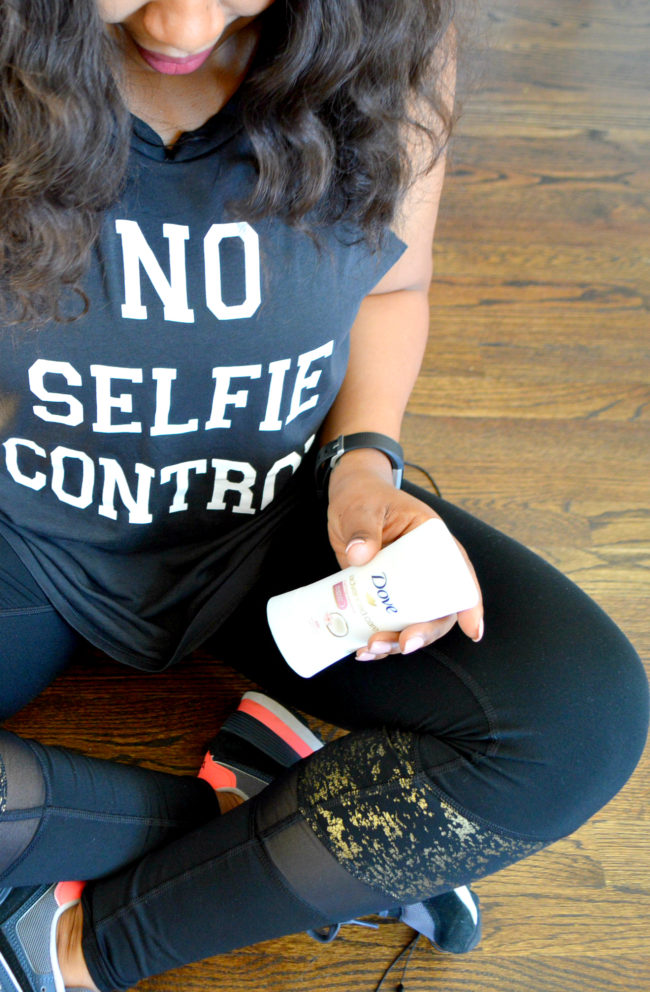 Since I've stepped up my workouts, I've also stepped my antiperspirant.  At the end of our classes, the instructor loves to get everyone together for a group photo.  That can be pretty intimidating but I'm confident that I won't be the funky one in the group since I've upgraded to Dove Advanced Care Antiperspirant.
Ladies, we got this!  Step up your workout and step up your underarm game.  Learn more about Dove Advanced Care Antiperspirant HERE.
This is was written by me on behalf of Dove Advanced Care Antiperspirant.  Thanks for supporting brands that support Baby Shopaholic.