I'm hot, big and in my third trimester!  My mind is still writing checks that my body can't physically cash.  I'm still kinda proud of myself for getting things done even though it takes me 5 x as long to finish.  That includes dressing up and getting out of the house.  Last week I had a "All White" themed baby shower to attend for one of my high school friends who is expecting her first child.  At first I'm like, what am I gonna find in all white that I can fit?  Within minutes at Target, I scored this gorgeous non-maternity maxi dress.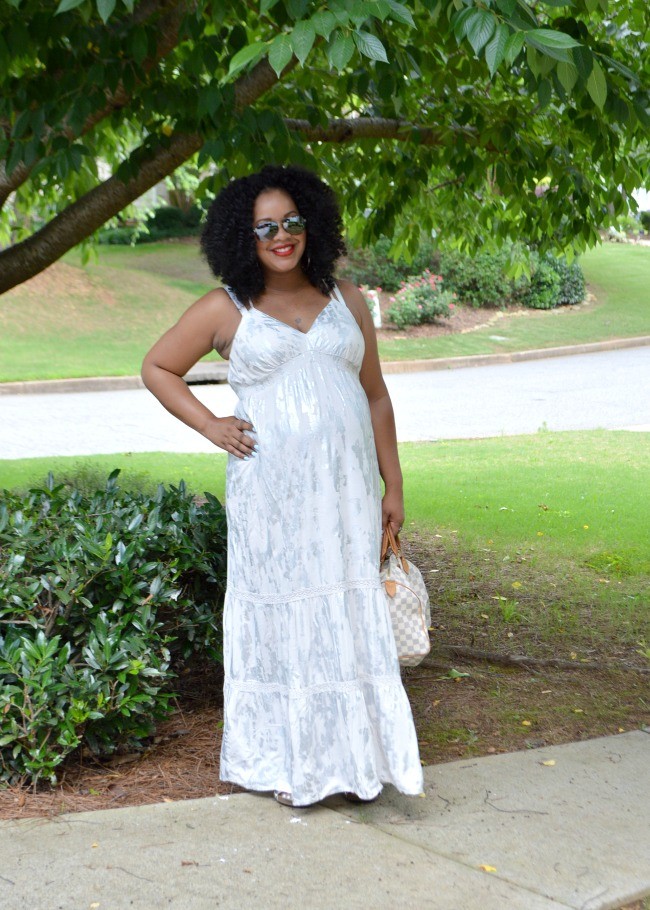 Dress, Target | Shades, Ross | Bag, LV
I love this dress!  I was so excited I could fit it!  I've been totally winning with non-maternity outfits.  My Curlkalon curls and lips were poppin so I felt kinda cute (learn more about Curlkalon HERE).  I was so happy to get out of the house.  You would have thought I was about to hit the town!  Unfortunately I was tired and was home in bed by 9pm.
I have a lot of great posts coming up… outfits, baby prep and more house tours!  Please sign up to receive emails (HERE) and follow me on Bloglovin (HERE).