My extreme kitchen remodel isn't a 100% finished but we are getting very close! Getting a new kitchen can be a very stressful time, but that's why people hire contractors to help them with their project. If you are getting a new kitchen fitted then you might be interested in checking out this review of kitchen remodeling. If you knew what it looked like before (it's on the video) you would be happy with it even if it's not finished. Getting your kitchen remodelled, whether it be a classic cream kitchen remodel or something a bit more colorful is an exciting (and stressful) time, and hopefully our new kitchen may inspire you to start saving up for your own remodeling. In fact, I was only inspired to try searching best contractors near me after I heard that one of our neighbours was planning to get their kitchen renovated. Anyway, I wanted to share the new updates with you. All the cabinets are in and the molding has been added. Check out the new video tour and pictures.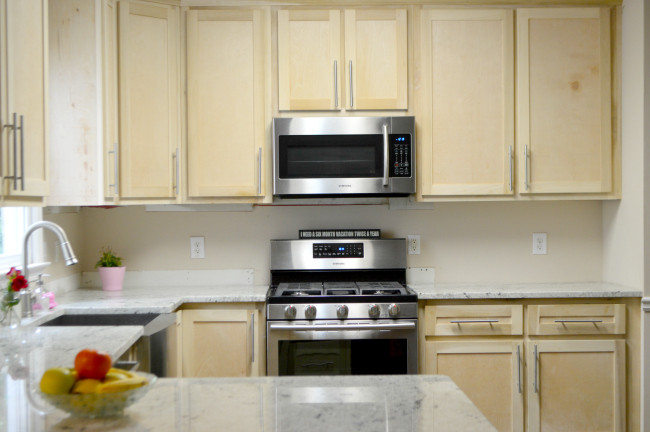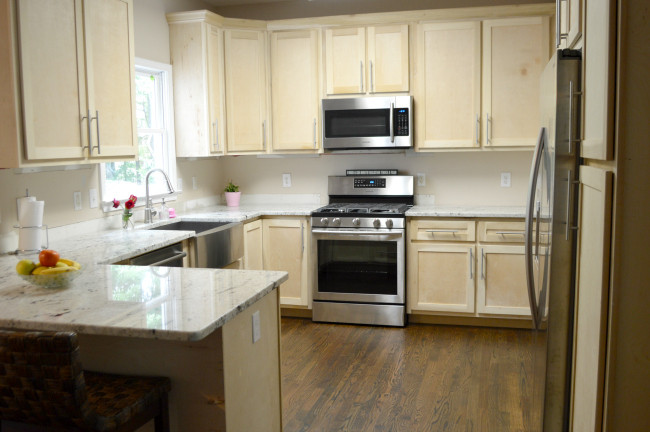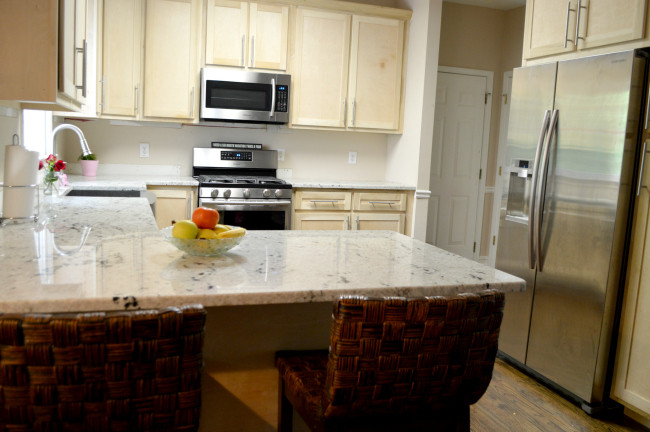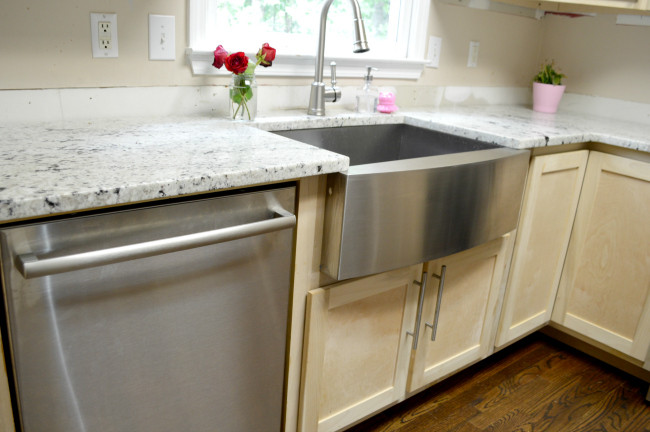 In case you missed, here is the BEFORE and 2nd extreme kitchen makeover post HERE. I'm just happy that the kitchen looks nice and is functional. You can find the stainless steel farm sink HERE. The bar stools are old from Pier 1. The stools were bar height and we had them cut to counter height to accommodate the new counter. Saved some coins!
I would love to hear your thoughts on the backsplash. Will the white be too plain? Make sure to subscribe to my YouTube channel and like the videos. I have a lot of great posts coming up… outfits, baby prep and more house tours! Please sign up to receive emails (Subscribe to Baby Shopaholic by Email" target="_blank">HERE) and follow me on Bloglovin (HERE).