My first born, Peyton, is turning 9 on Sunday! She thinks she's a teenager already. I will say that she is still the sweetest and kindest little girl. She's a great daughter, big sister, and friend.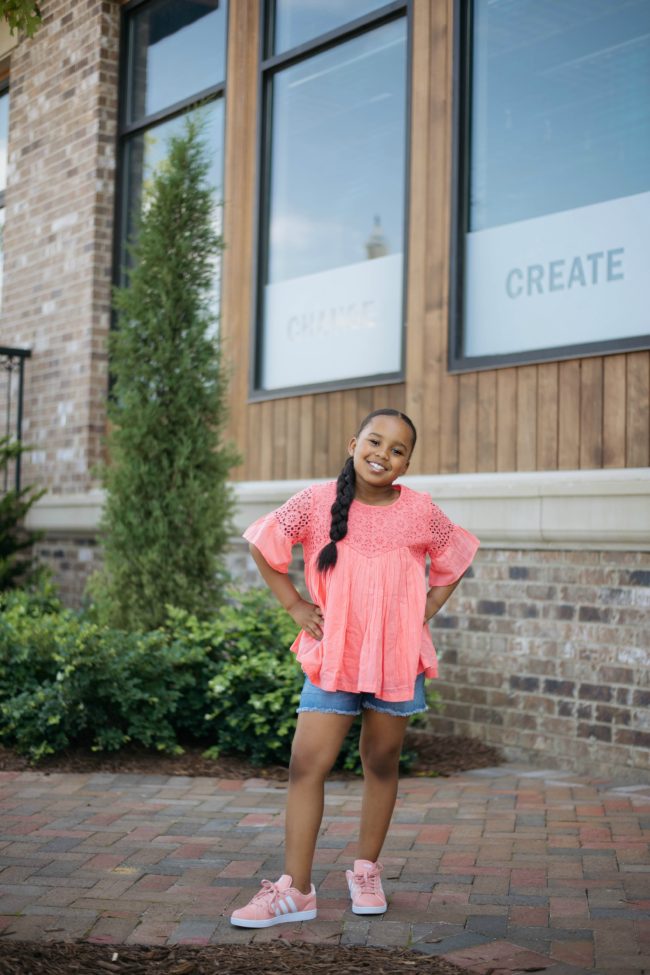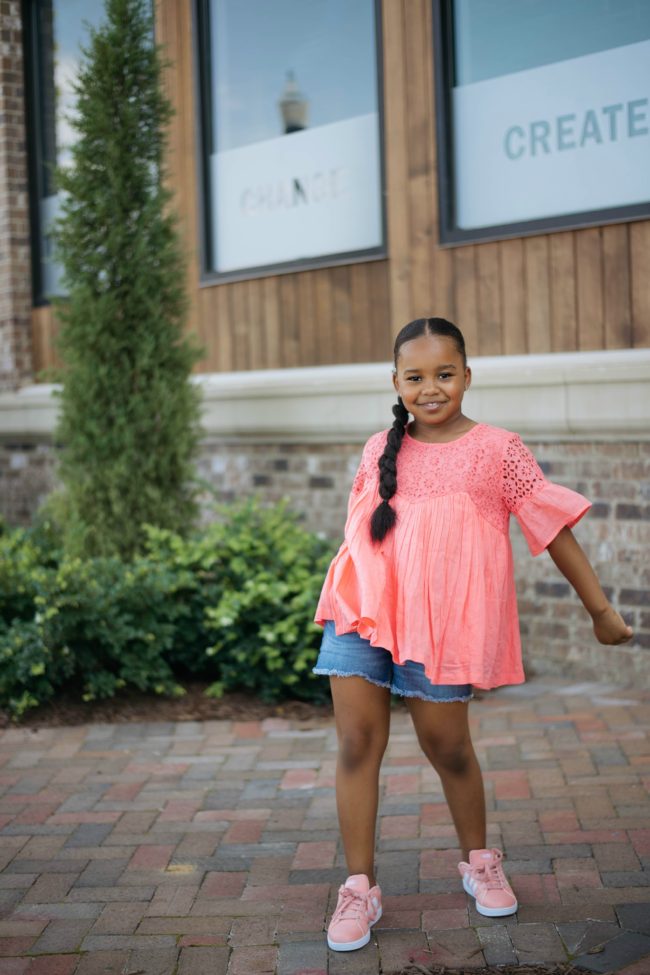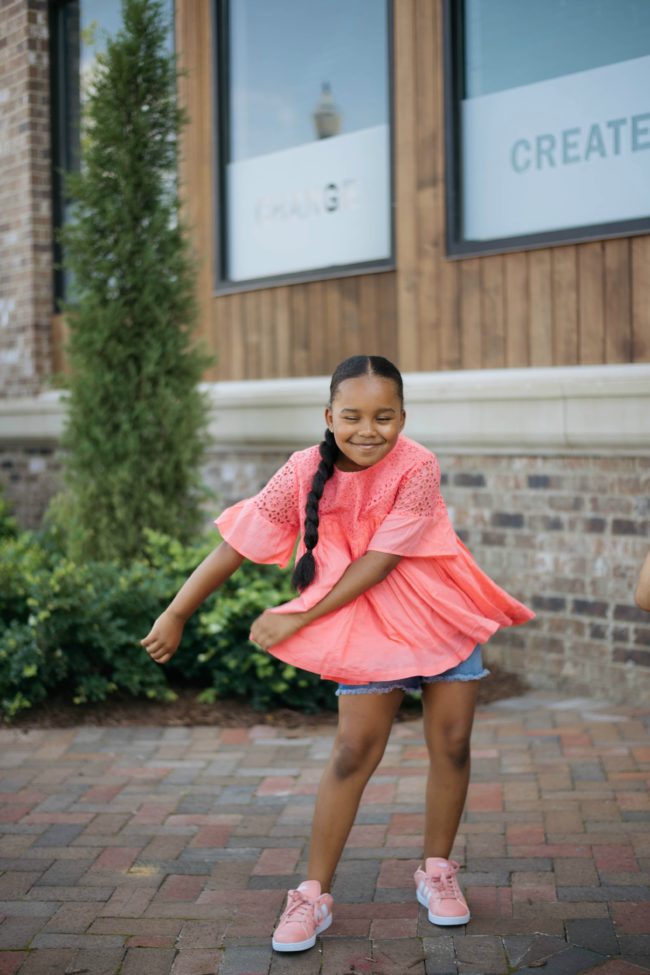 Top, Target | Shorts, Target | Sneakers, Adidas (similar)
Where has the time gone? When I started this blog she was just a few months old. Now she's begging for a phone. She still is not getting one until she is at least 12.
We'll be celebrating by having a small dinner with a few of her friends on Sunday.