Can you believe Harper will be turning one in September! Her first year has flown by and I'm trying my best to cherish every memory of it. No matter how tired I am, I always look forward to Harper's bath time. This is our time to connect, with no distractions. Even Peyton looks forward to helping with bath time with her baby sister. I'm going to share my bath time tips and why bath time is so important for babies.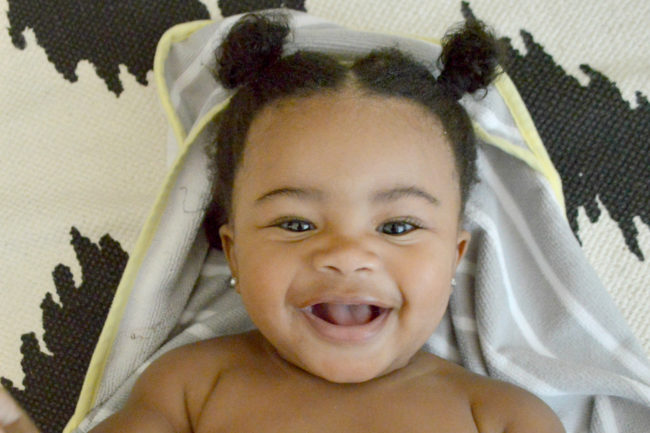 Get on schedule. Start bath time the same time every night. You don't necessarily need to give babies a full bath every day but even if you're just doing a wash up, you should start it at the same every night. Not only does this keep you sanity as a mom, but it will signal to the baby that it's time to wind down for the evening.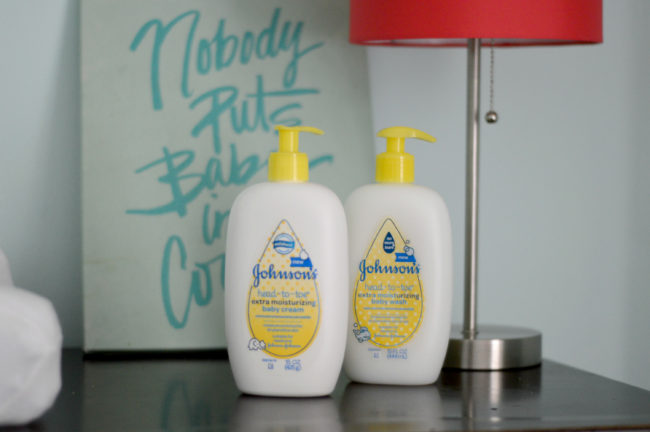 Use the best products. Use baby wash and creams that nourish baby's skin. JOHNSON'S® recently introduced its new HEAD-TO-TOE® extra moisturizing baby wash and cream. JOHNSON'S®HEAD-TO-TOE® extra moisturizing wash hydrates baby's sensitive skin with 10 times more moisturizers than regular HEAD-TO-TOE® wash.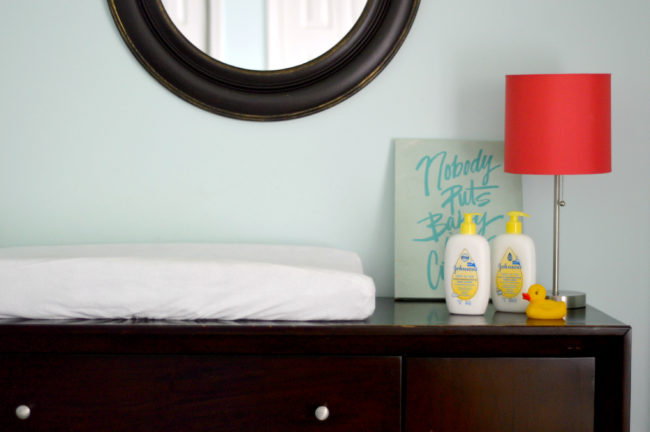 Make time to play. Allow for playtime in the bath. Believe it or not, bath time plays a significant role in early childhood development. During a child's first few years of life, every touch, smell and loving moments play a role in baby's brain development. I'm sure every time you smell a JOHNSON'S® baby product; it brings back memories of those special moments.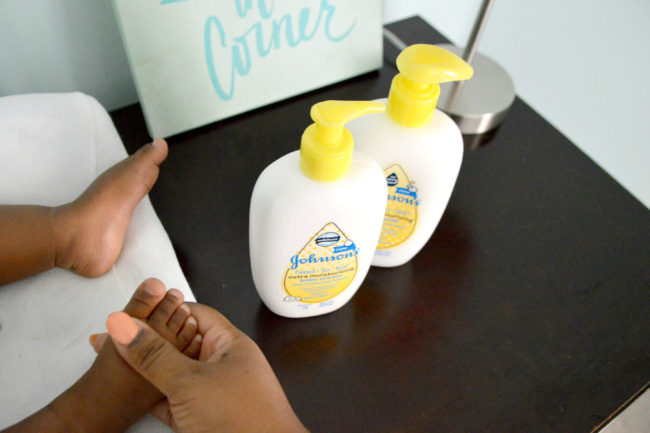 Baby massage. After the bath is over it's time to give baby a massage. Using JOHNSON'S®HEAD-TO-TOE® extra moisturizing baby cream, take the time for a gentle massage session. Sense of touch is the first to develop for babies; it's how they explore. JOHNSON'S® HEAD-TO-TOE® extra moisturizing baby cream can keep baby's skin hydrated for up to 24 hrs. The smell is delightful! I always say that JOHNSON'S® creates the perfect "baby" smell.
Cuddle time. By this time you baby is relaxed and ready for bed. This is the time to get in those extra kisses and cuddles before they are sound asleep. This also ties into their sense of touch and brain development.
Did you know that bath time was so important? Also, having a solid bedtime routine not only helps parents to catch up on some much needed sleep, it also helps with early childhood development for babies. These loving interactions between babies and parents and caregivers help to shape a baby's brain. I've noticed with Harper, that if I get off of our bath time routine, it's so hard for her to wind down to go to bed or she doesn't sleep well through the night. We can't have that!
JOHNSON'S® has been the leader in providing safe products for babies for over 120 years. I love that JOHNSON'S® continues to study baby's skin to provide babies with high quality skincare products. You can learn more about the new JOHNSON'S® HEAD-TO-TOE® extra moisturizing baby wash and HEAD-TO-TOE® extra moisturizing baby cream HERE.
If you have any bedtime routine tips please share!
This is a sponsored post by JOHNSON'S®. All thoughts and opinions are my own.