Neon has made its way into winter. I was a little nervous when I dropped my neon green hoodie. I was unsure if anyone would buy it but I did it anyway. Wouldn't you know, I've sold hundreds of highlighter Supermom hoodies! Goes to show, you never know until you try. The winter is going to be very bright now that I have my neon jacket to match my hoodie.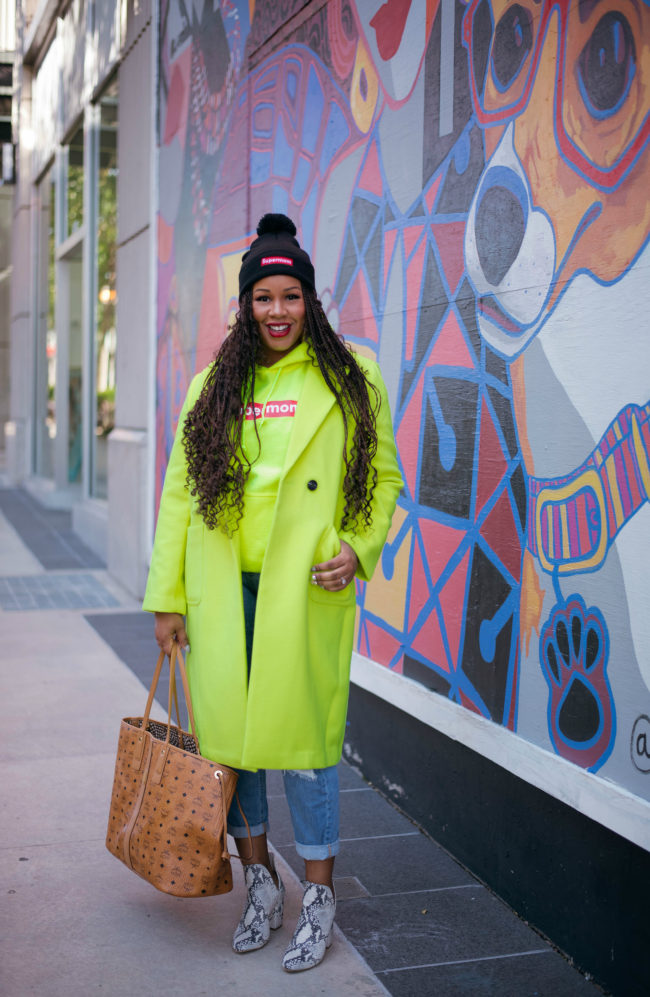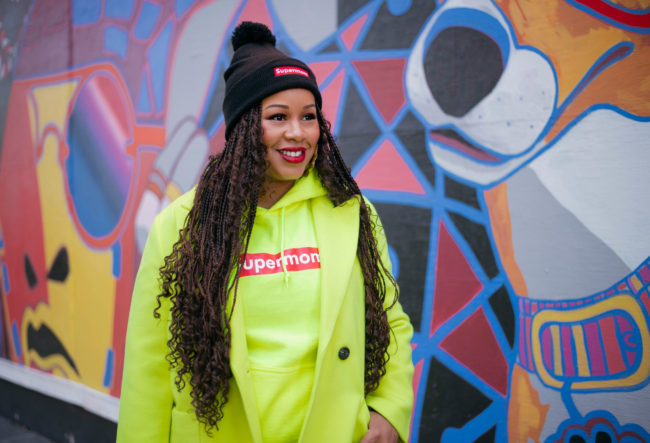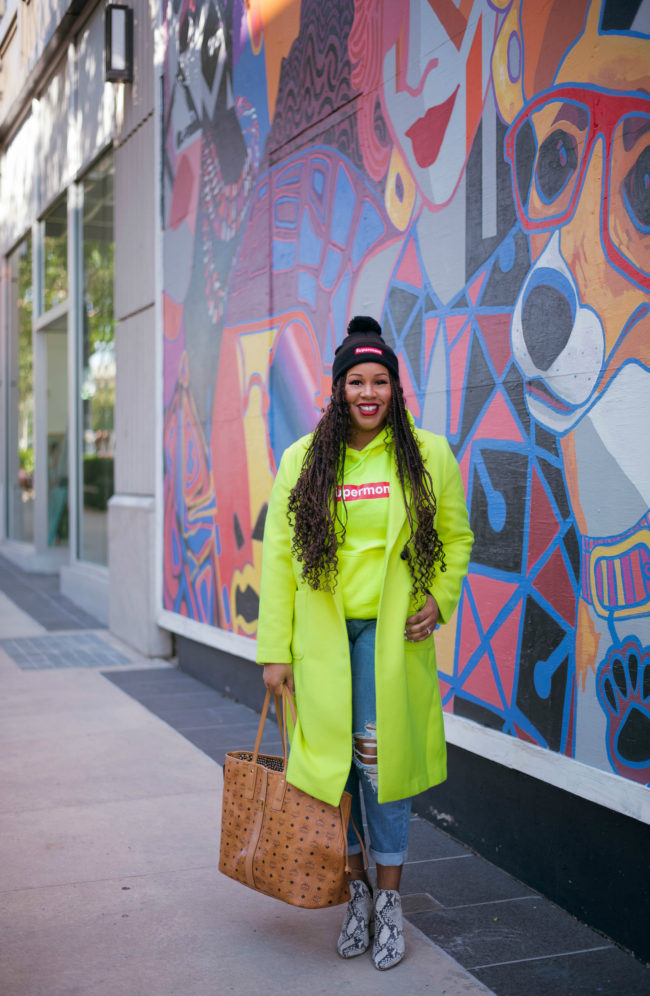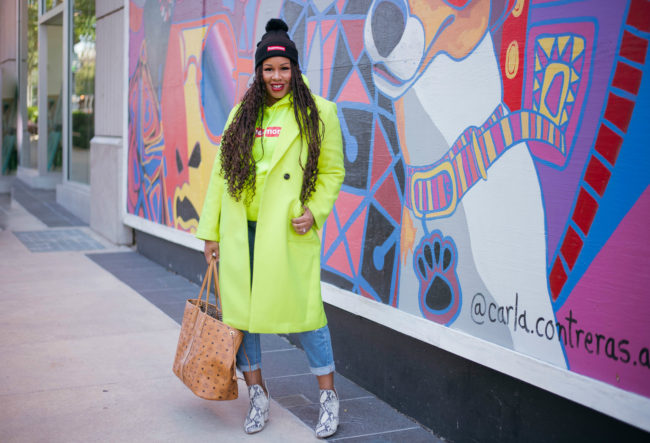 Hoodie & hat, Supermom Culture | Coat, Kohl's | Jeans, Target | Bag, MCM | Booties, Steve Madden | Hair, Latched + Hooked
I'm low key obsessed with this look. If you don't have a neon hoodie you can grab it HERE and then run and get this coat. Make sure you use coupons to save big. Supermom beanie hats are currently sold out but will be back soon. Make sure you follow @Supermomculture for stock updates.
Are you rocking neon this winter?