I'm up to my eyeballs in home projects getting ready to host my family for Thanksgiving and a baby shower at my house in the next couple of weeks. These projects should have been done years ago. Mister is finally on board to get them done. So you will be seeing a lot of home updates in the near future. While Mister tackled painting our 20ft foyer, I decided to declutter and organize our kitchen and get my Pinch of Help on.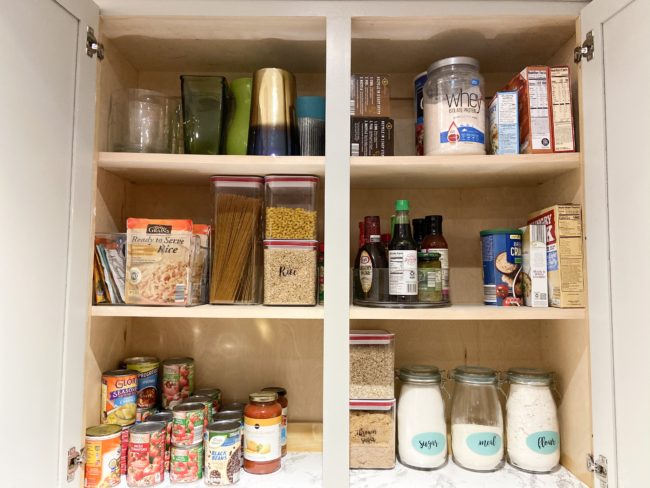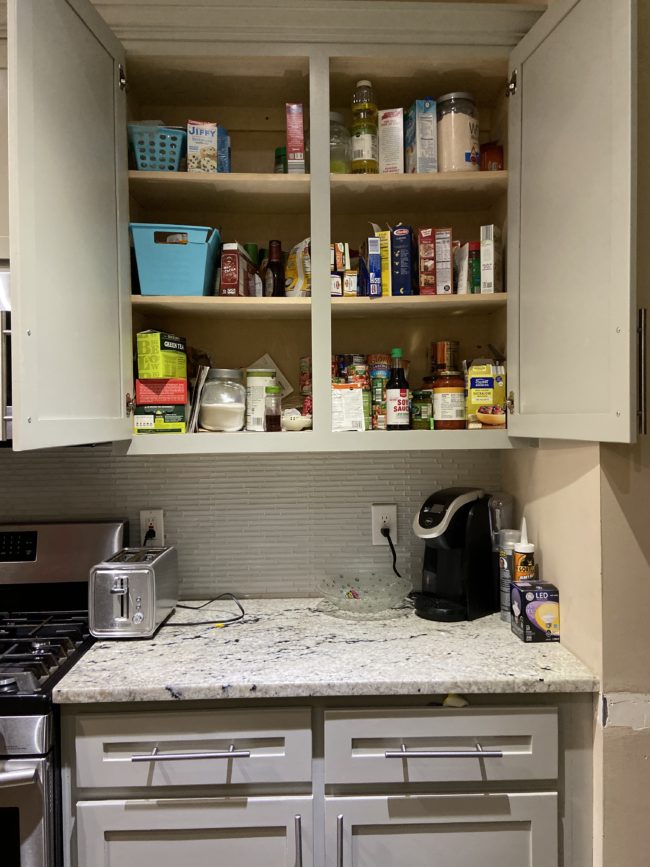 This is my food cabinet. I store all over our sauces, pasta, grains and more in this cabinet. This space could be worse but all the open boxes and miscellaneous items were annoying me. Once I emptied it out I found so many expired items.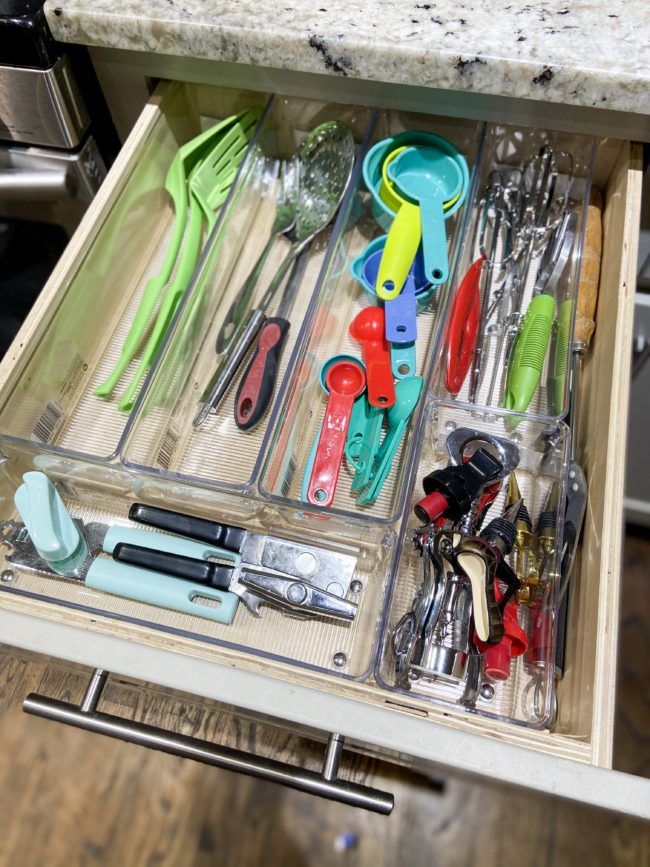 While I was at it, I tackled the drawers. I had so many utensils that I didn't use. I think we all keep utensils for the sake of keeping them. I got rid of them. I did keep some big spoons for big dinners but I put them in a plastic shoebox container and stored them in the lower cabinet. Drawer compartments are from The Container Store.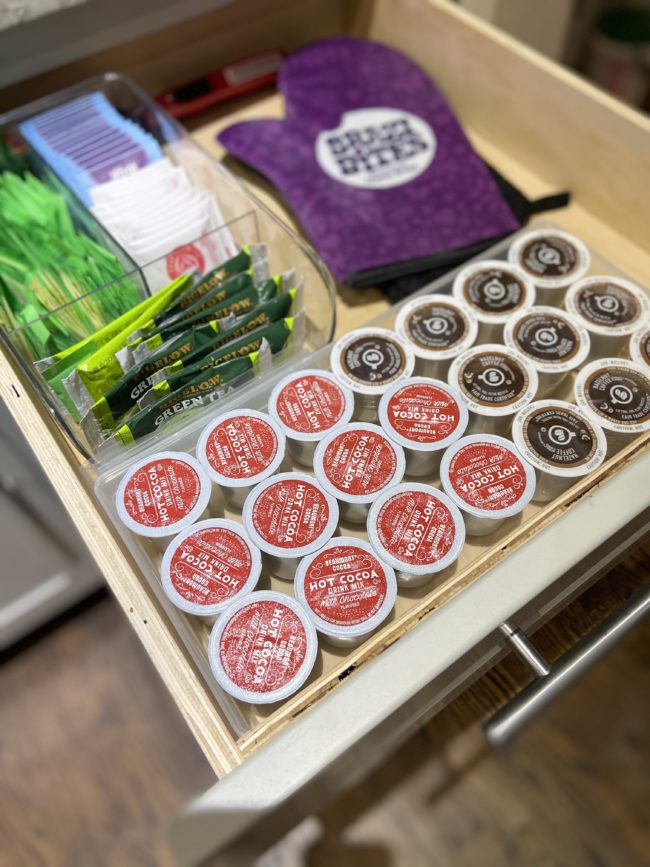 After cleaning out this drawer of pennies, ratty towels, and old oven mitts, I decided to make it a coffee and tee drawer. Mister was like "A coffee drawer?". I replied, " You'd rather it be a junk drawer?!" Discussion over LOL! Compartments are from The Container Store. I still need to get some new oven mitts.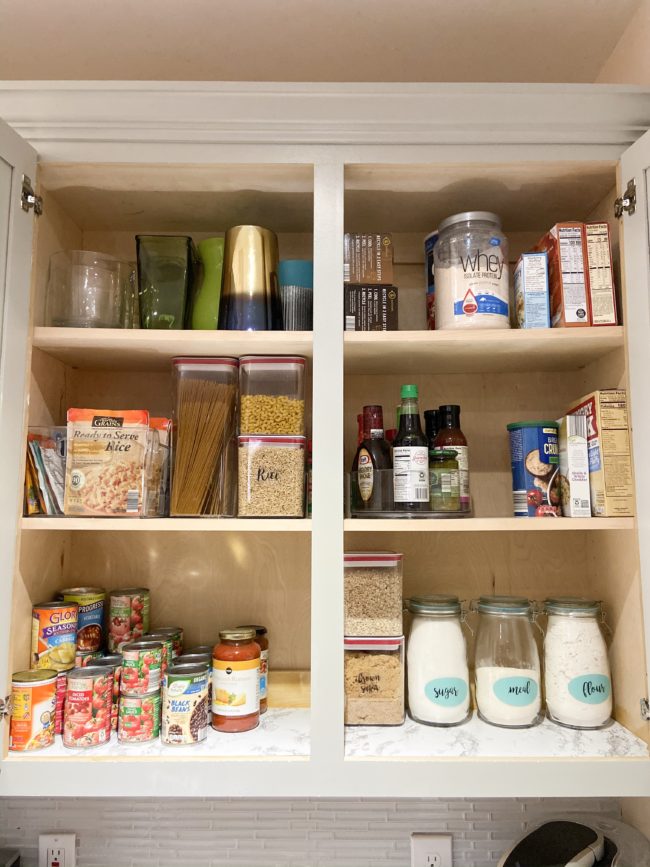 I got rid of most of the boxes and switched them to airtight containers I found at Aldi (special buy). I picked up the glass canisters last year from Target. Now my baking items have some style versus being in ziplock bags.
I'm so happy with how this turned out. Cleaning and organizing can seem like a big task but it's not really bad. I started with the upper cabinet and was done in less than 30 mins. Breaking it down into sections really helps to stay on track and focus.
If you don't follow Pinch of Help already, you should! She is a professional organizer and I've had the honor of her organizing my bathroom this past summer. LIFE CHANGING! You can see the details HERE. If you can't tackle the space yourself, contact her. She will get you together.
Stay tuned for more Hey Trina's Home updates!