You have to say the title of this post in your Adel voice.  Harper is approaching 3 months (already) and I've managed to get her birth announcements ordered and sent out. Go Mommy *hits the cabbage patch*.  Sometimes those things you have every intention of doing something, but it's so hard to get around to it.  I still believe in sending out birth announcements. Sure, we can post our new baby on IG and Facebook but I think family and friends should get a little something extra special.  Minted did my sweet baby justice with these beautiful birth announcements.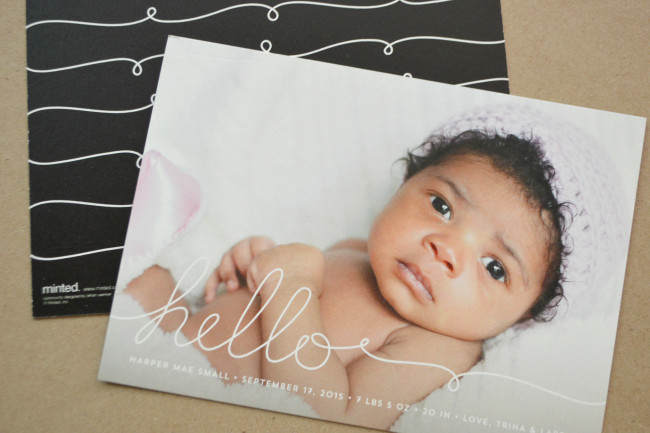 Harper's photo by Anna Lynn Hughes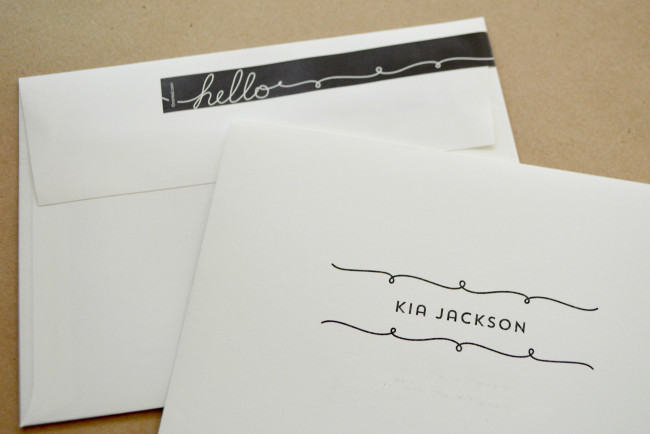 I know Harper looks pretty serious for a 2 month old but that is how she looks at you before she hits you with her big smile.  I decided to go with the handwritten "Hello" design and printed back on triple thick paper.  This is my first time ordering the triple thick paper.  I mean, Minted's original paper is already thick but the triple thick can almost stand up on it's own.  I added skinny wrap return labels.  The designed recipient addressed envelopes are FREE!  Several designs to choose from but I went with the ones that matched the announcement.  I received so many texts and phone calls after my family and friends received their announcement saying how beautiful it was.  Since all our pictures are stored in our phones nowadays, it's nice to have something you can put in a frame.
Check out Minted for their awesome selection on baby announcements.  There's still plenty of time to get your holiday cards from Minted (I still haven't ordered mine yet).
I was gifted these announcements from Minted.  Thoughts and opinions are my own.