This post brought to you by Payless. The content and opinions expressed below are that of The Baby Shopaholic.
You'll start to notice a slight change in my style, post Harper.  I'm totally over the fancy dresses and sky high heels.  At least for now.  Comfort is my number one requirement for all my postpartum outfits.  Sure, that leaves me to wearing sweats and hoodies 90% of the time.  The other 10% of the time when I have to step out to places where looking human is a requirement, I want to look nice skinny and put together.  All black it is, with some cute flats.  I went into Payless in search of some chic black boots to fit my postpartum feet.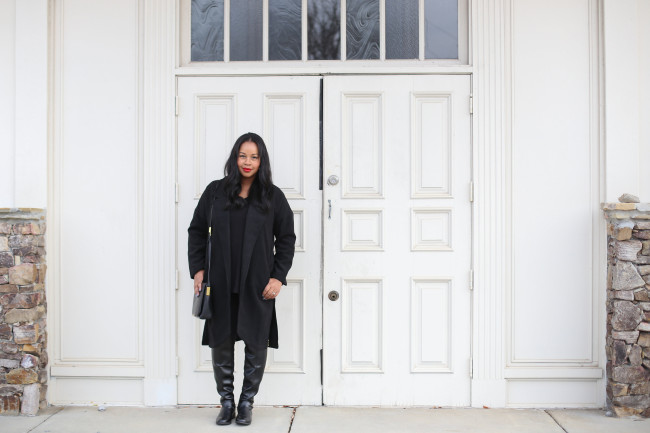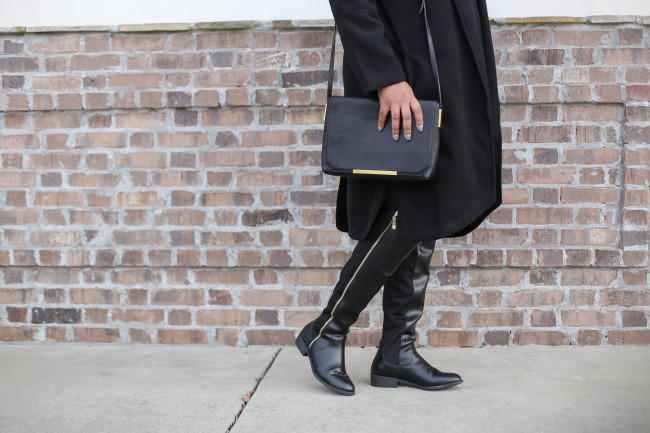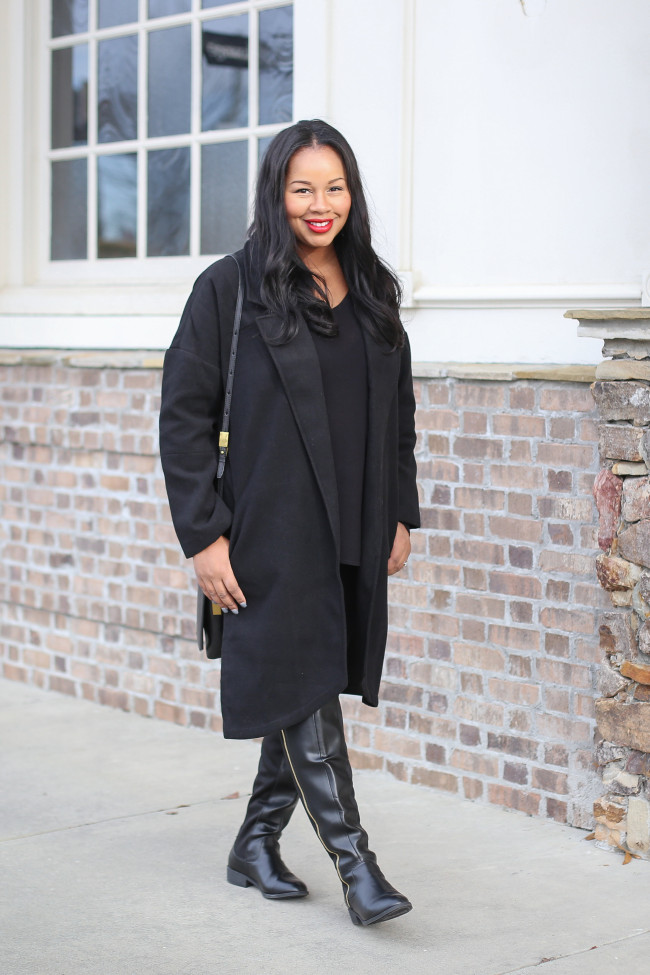 OTK boots c/o Payless | Coat, Nordstrom Rack (similar) | Tee, Old Navy | Jeans, H+M | Bag, J.Crew
My over the knee Christian Siriano boots from Payless add so much flavor to my all black look.  That gold zipper is everything!  I get stopped every time I wear them, by ladies asking me where I got them from.  They can't believe it.  Payless has an awesome selection of cute shoes for the whole family and more.  For women, Payless has shoes for special occasions, extended sizes, width and extended calf.  For the kids you can find shoes for everyday as well as soccer, dance and ballet.
Are you an all black everything kinda girl?  Do yourself a favor and roll into your neighborhood Payless or check them out online to check out their selection.  Check out Payless on Pinterest for some winter style inspiration.