This post is sponsored by Kohl's. I was paid for this post and received the included home goods as compensation.
I swear it was just summer! Now it's time to get ready for the holidays. We'll be staying home for the holidays so that means family and friends will be coming to us. Ever since I moved to Atlanta, family and friends have always come to visit to escape the cold winters of Chicago. I try to make their stay in my home as cozy as possible. Check out how I made the room warm, cozy and festive with the help of Kohl's bedding and a few tips to help your guest feel welcome during the holidays.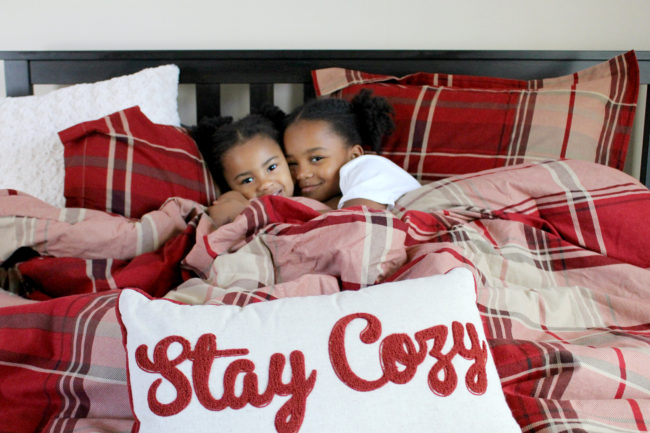 1. The first way to make guests feel welcome is a clean room. I feel that is the least I can do if you come to my home is to make sure everything is clean.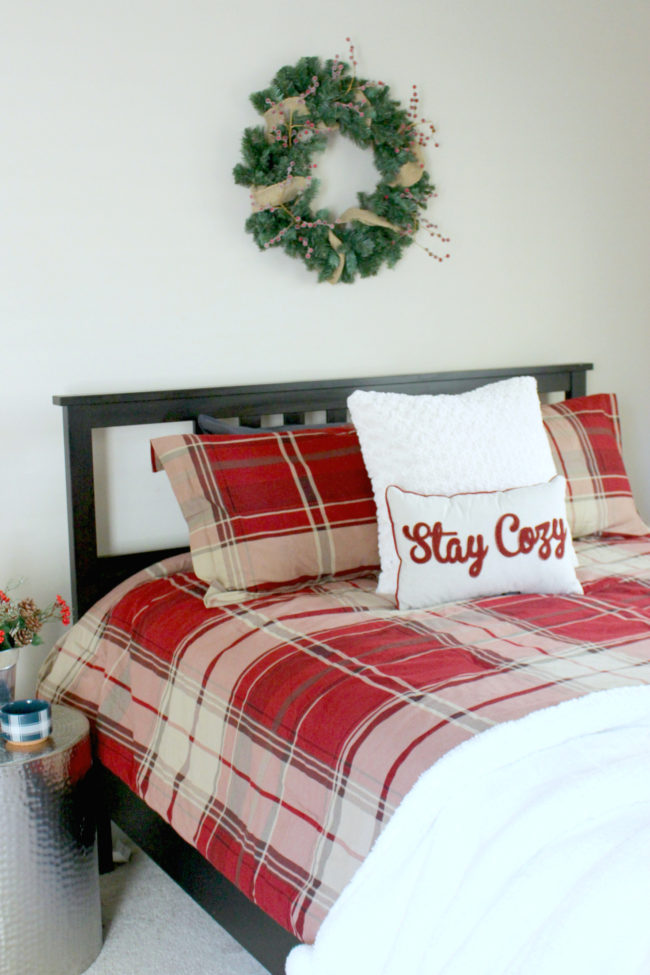 2.  A beautiful bed. We are blessed to have a dedicated guest room so I like to make sure the bed looks and feels cozy. I picked up this red plaid comforter set by CuddlDuds from Kohl's. Perfect for the holidays and beyond.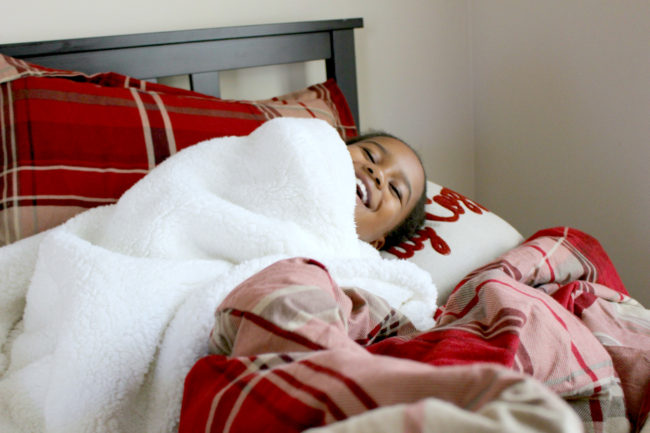 3. Extra blankets. In addition to the beautiful comforter set, I picked up this soft Sherpa blanket by CuddlDuds from Kohl's. Temperatures can vary throughout our house so I like to make sure my guests have extra blankets available.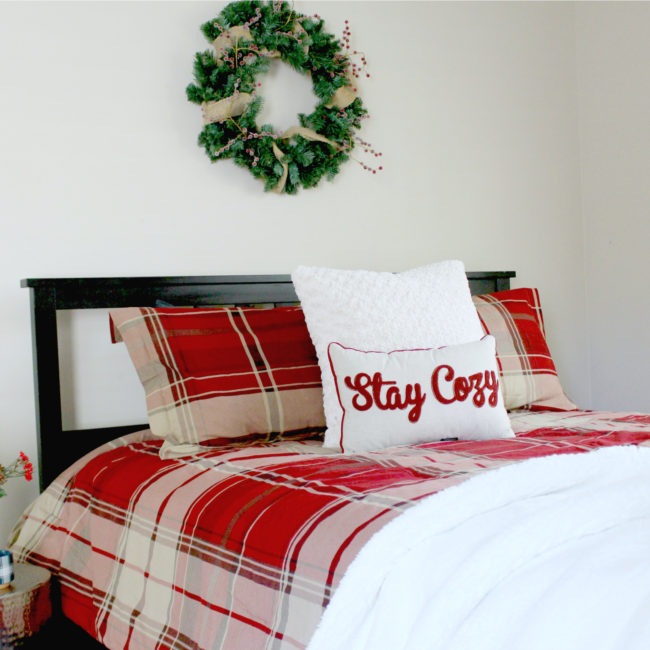 4. Add a little holiday cheer. I pulled out some old holiday items to add to my guest room. Adding a little décor to the room will make your guest feel welcome and that you are glad they are spending the holidays with you.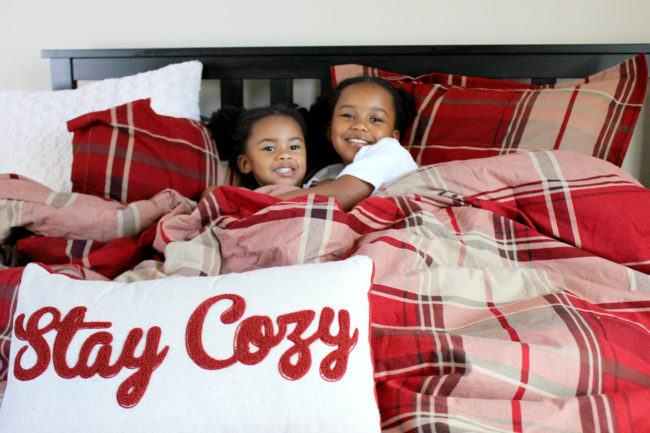 5. Make a basket. In addition to the beautiful bedding, I like to make a basket of extras that my guest may need with things like toothpaste, toothbrushes, shower caps and lotion.
These simple things will make the holiday feel even more special to your out of town guests. We work hard all year and for some, this is the only time they have off. So make them feel special with a beautiful space for a few days (notice I said few lol).
Start with Kohl's home goods section in-store and online to get you home holiday ready for guests. Take advantage of Kohl's home essentials specials from Columbia, The Big One, Serta, and CuddlDuds until November 18th! Click HERE to start you prepping your guest room at amazing prices. Sale prices are from 11/7 to 11/18.
My blog may contain links to other websites. I am not responsible for the privacy policies of those other websites. When you click on a link, your information may be collected by those websites so I encourage you to read their privacy policies.