This post is sponsored by Disney. Thoughts and opinions are my own.
I just returned from a whirlwind 4 days at Walt Disney World in Orlando. This trip was a blessing. I didn't think my head would be in the right space for it but I knew my family needed this to lift our spirits and it did. We went to Disney World a few years ago and Harper was about 8 months old. This time around we got to experience Disney World through the eyes of a pre-schooler. Harper enjoyed every bit of it, especially the trip to Bibbidi Bobbidi Boutique at Disney Springs. When I shared on my stories that we went to Bibbidi Bobbidi Boutique I received a lot of questions about the service with little brown girls. Here's the tea on what you need to know before you go!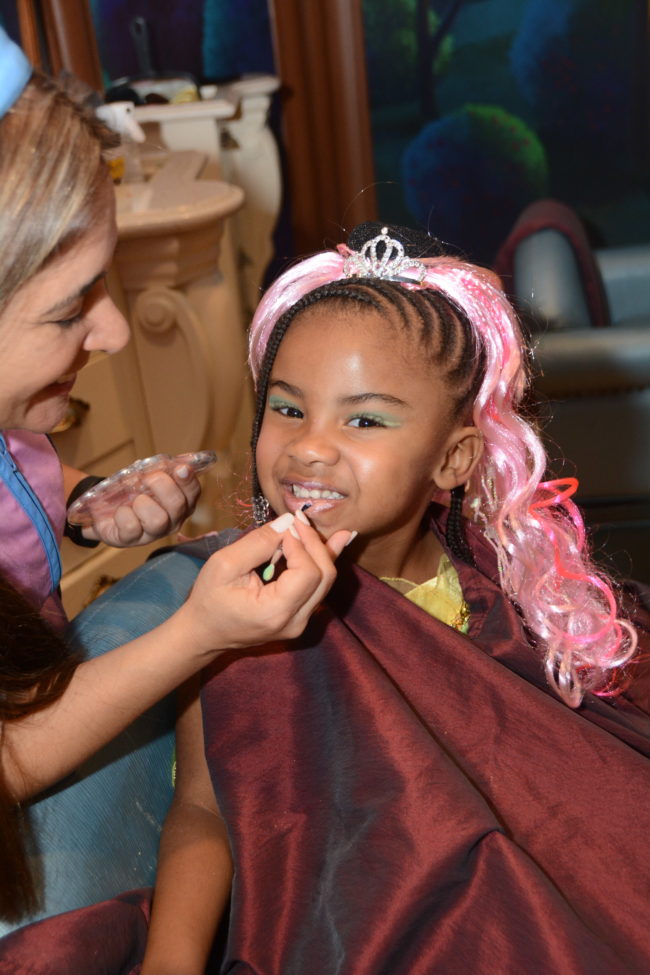 1. Book ASAP! First thing you want to do, even before you buy your flights. Getting in the Bobbidi Boutique on short notice is like trying to get backstage at a Beyonce concert. It's not happening. Book as soon as you know you're going. There is a small cancellation fee if you wait too late to cancel, but it's worth it.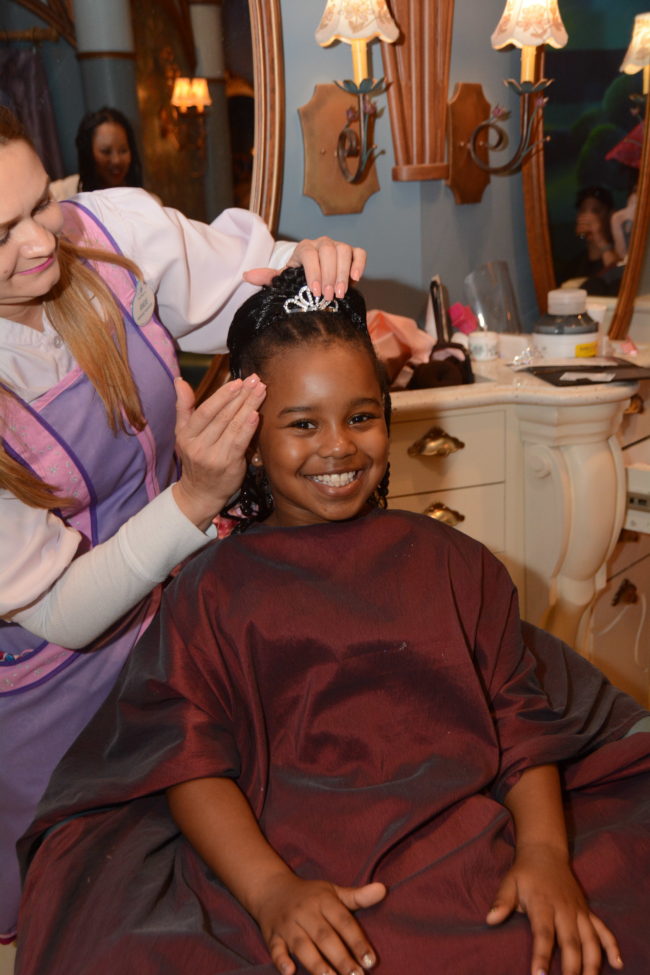 2. BYOD. Bring your own princess dresses if you want to save a few dollars. I didn't. So, of course, I wanted my girls to have the full experience so I purchased new dresses. They are more expensive than the ones they play in at home but the quality was certainly a lot better.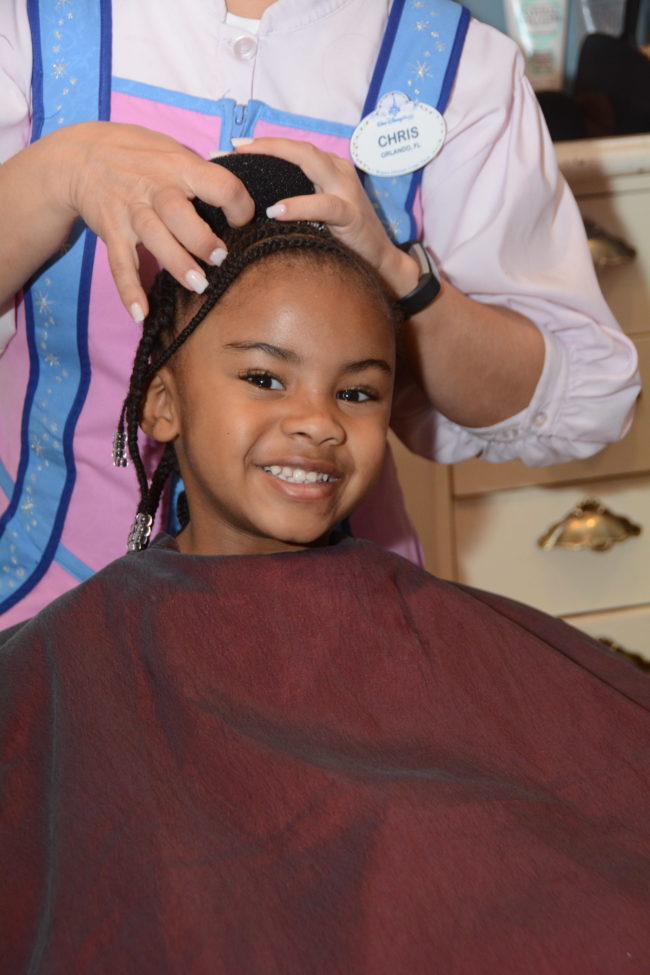 3. Brown girl friendly. I was a little nervous about how the girls' experience would be because they both had braids. I thought they would tell me they couldn't do anything because their hair was braided. The Fairy Godmothers didn't flinch. I sat there as they got creative with the girls and Harper picked out pink hair.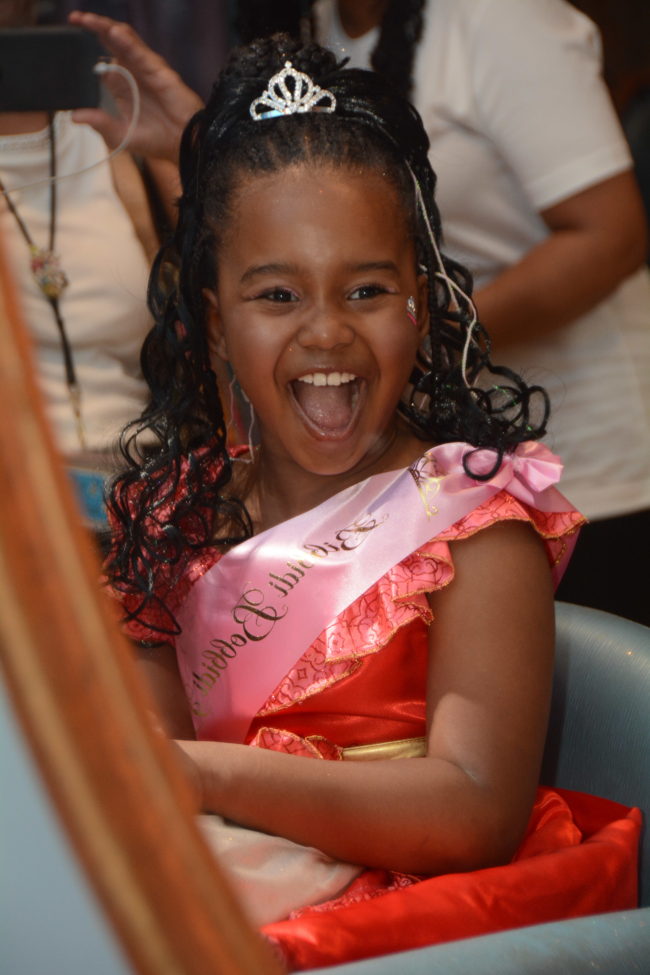 4. Boys are Allowed. Yes, the boys can get a makeover too! They can transform into a Prince or a Knight at Bibbidi Bobbidi Boutique.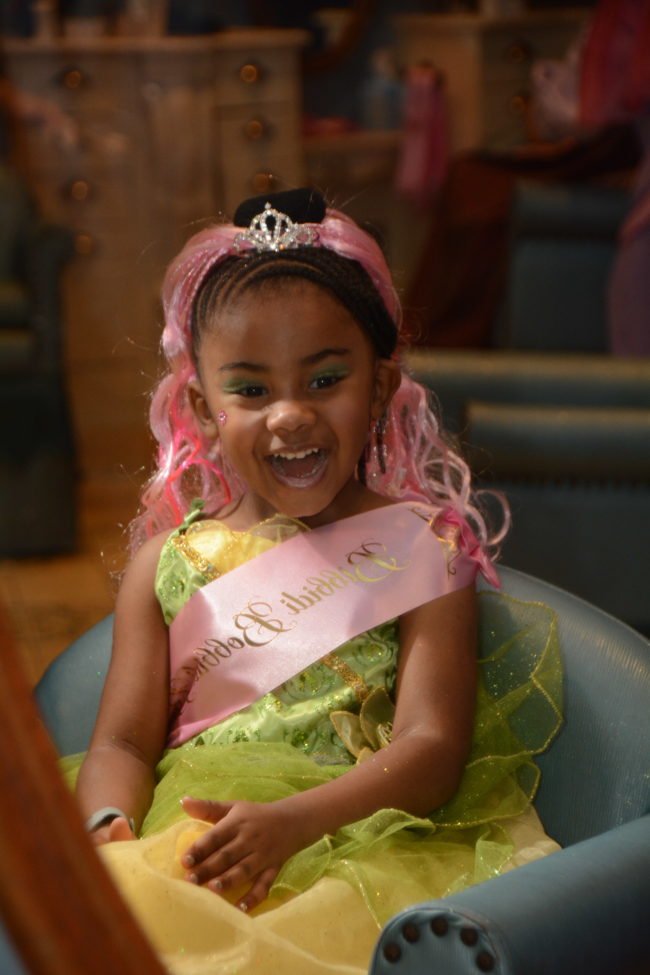 5. Go to Disney Springs. There are two Bibbidi Bobbidi Boutique locations at Walt Disney World. One is at Magic Kingdom in the castle. That sounds really cool but the girls wanted to wear their dresses and hair for a while and with the heat, crowds and trying to ride rides, it may not end well. You do not need a ticket to enter Disney Springs. So you can plan to go outside any day while you're at Disney World. I heard that the Bibbidi Bobbidi Boutique at this location is a bit bigger. There is another reason why you should go there and I'll tell you in a sec.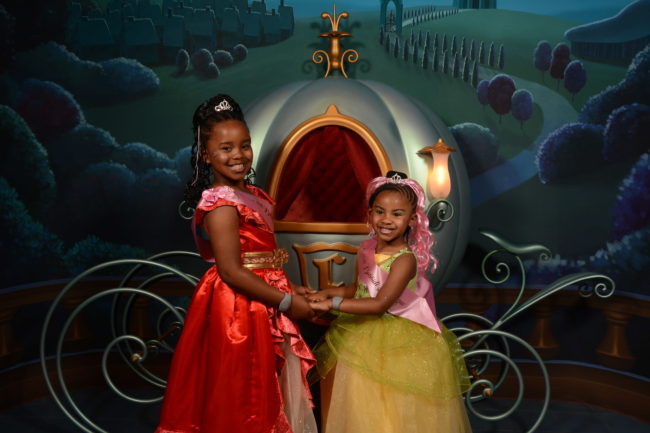 6. Photo Shoot. After their visit the Bibbidi Bobbidi Boutique in Disney Springs, we took a short walk over to the PhotoPass Service Studio for a photo session. The girls had a full-blown photo shoot. All the photos below were taken at the studio with backgrounds to match the characters they were dressed like.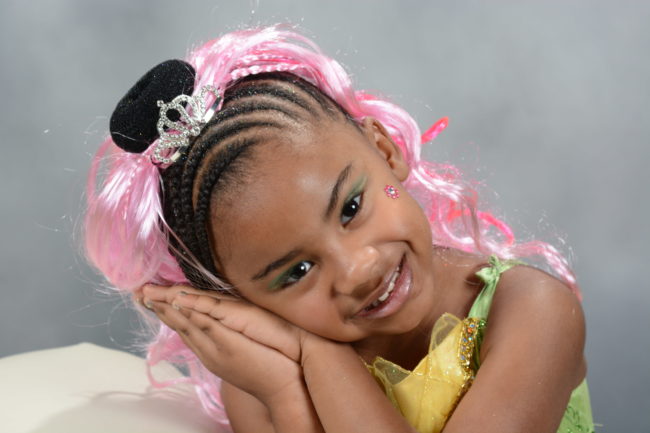 7. Get the Disney Photo Pass. The Disney Photo pass makes it super easy to get beautiful pictures while you are enjoying all the magic. There were Disney photographers at Bibbidi Bobbidi Boutique. All the pictures in this post were taken by them. Photos are uploaded almost immediately in the Disney app.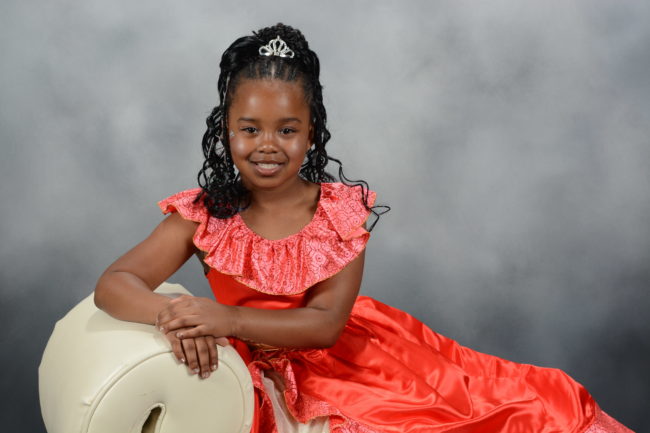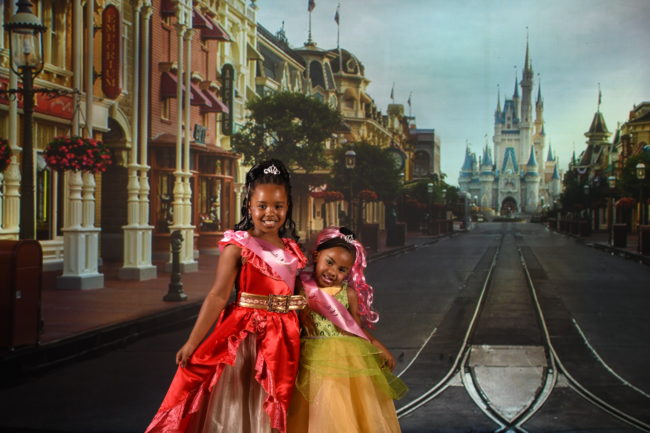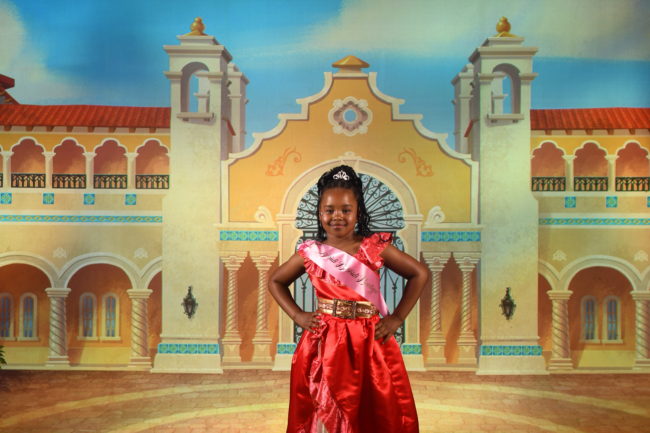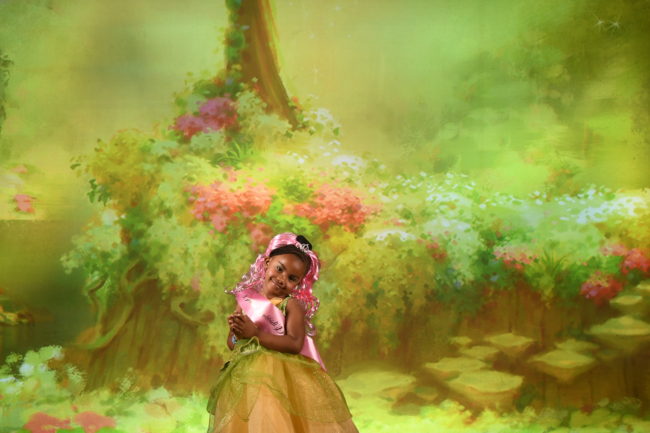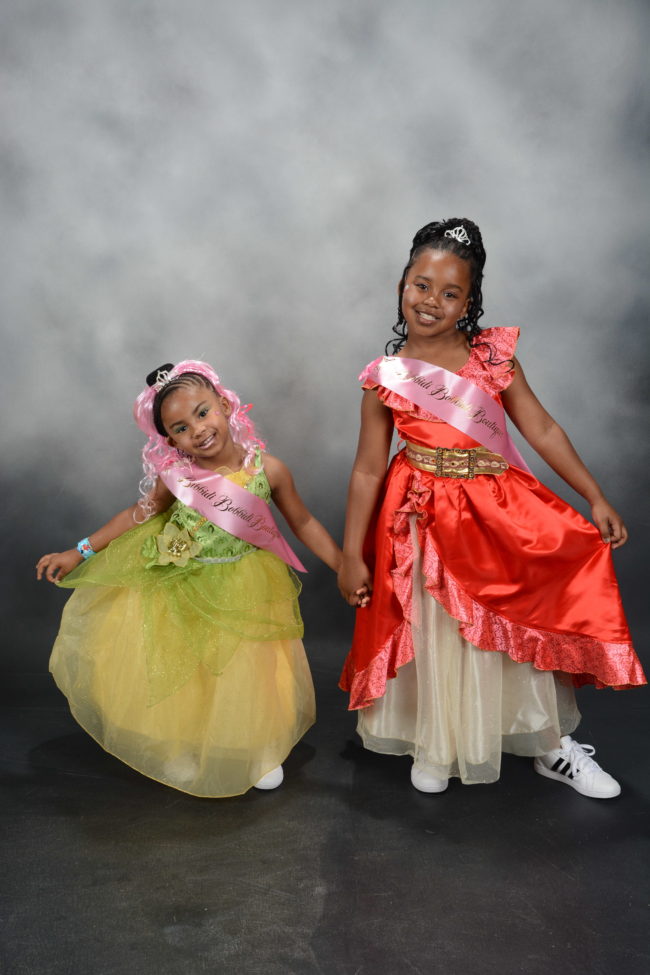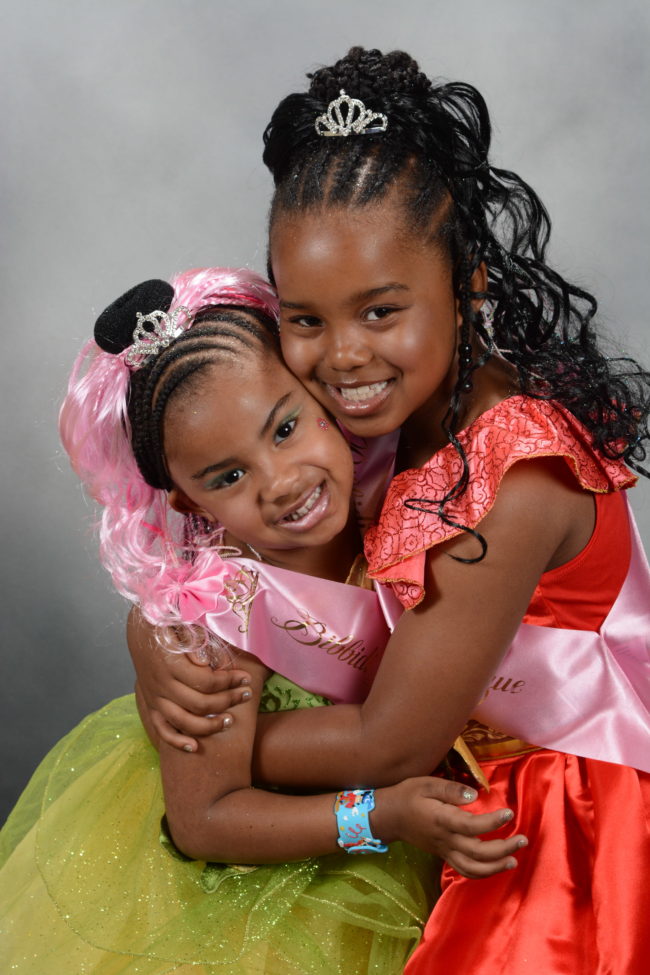 Seeing their faces light up when they did their first look made it all worth it. Even buying dresses that they already had. Seriously, this experience is so fun and empowering for the girls. They had a new walk when they came out. I could only have dreamed of something like this and I'm so happy that my girls got to experience Bibbidi Bobbidi Boutique.
I hope this was helpful for you next or first trip to Disney World. We really enjoyed it! I'll be sharing more details about our trip soon.