One week from Monday, Peyton will be starting Kindergarten!  Someone hold me!  Summer break flew by!  We're working on getting back in to a routine.  No more 10pm bedtimes!  We're also working on her getting ready on her own in the morning.  With a new baby coming I won't be able to be as hands on as I used to be.  I wanted to share with you Peyton's daily morning checklist for school.  This list is about a year in the making, I just never shared it.   Keep reading to get your free checklist.  Trust me, it really helps!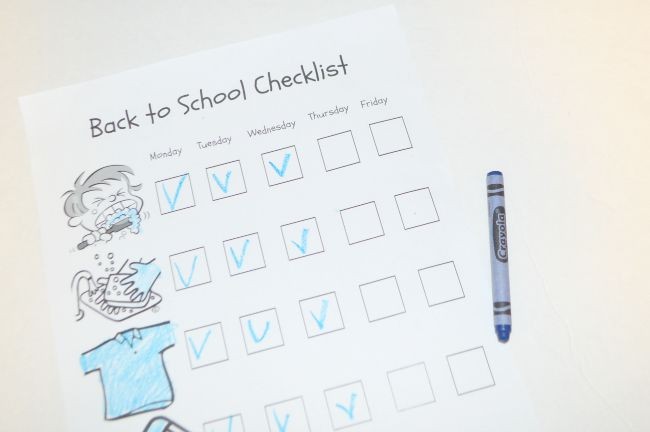 Now this checklist isn't super pretty but it works.  Each daily morning task is to the left.  Feel free to go out of order but this is how we are set up in the mornings.  Just explain to your child what each picture represents.  Brushing your teeth, washing up, putting on clothes, combing your hair, and eating breakfast.  I suggest taping the list along with a crayon or pencil on a door or where it is visible 1st thing in the morning.
Click HERE to print the file for FREE!
How are you getting your kids ready for back to school?  How do you manage in the mornings?