So I managed to waddle around Nordstrom for their EPIC Anniversary Sale!  I use this time to purchase some items for Peyton that you won't usually find on sale.  The Nordstrom Anniversary sale is still going on until August 2nd.  Prices go up on Monday.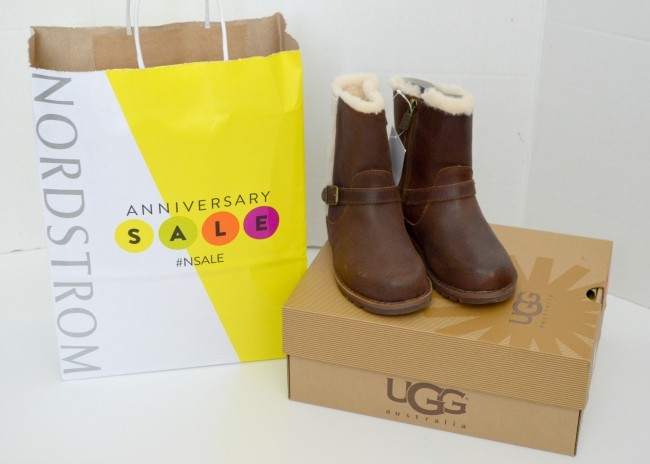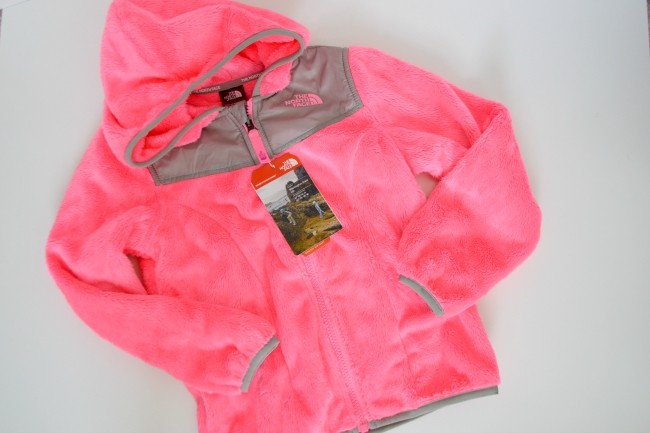 The North Face Girls Oso jacket for Peyton for $59.90 (reg. $80).  The North Face jackets are the perfect coat for Atlanta winters.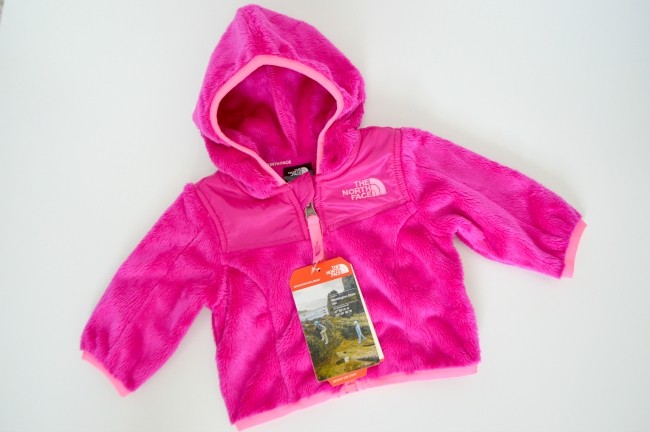 The North Face Baby Girl Oso jacket for Harper for $47.90 (reg. $65).  Isn't this the smallest North Face you've ever seen?  I can't wait for Harper to wear it.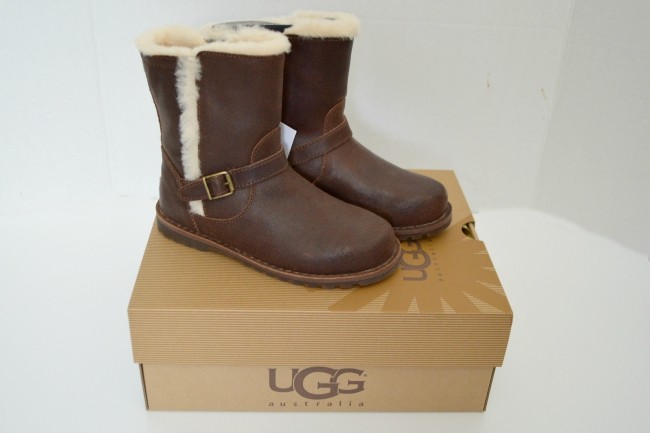 Ugg Australia Holmes boots for Peyton, $53.90 (reg. $80).  I'm Ugg obsessed and have been buying Uggs for Peyton every winter.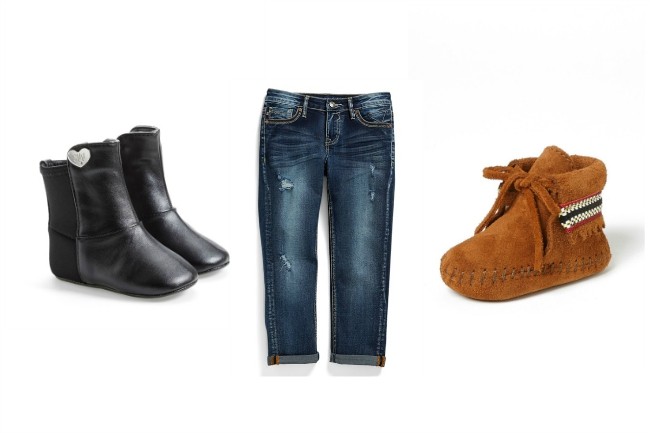 Round two to of my Nordstrom Anniversary sale shopping I had to do it online. In FOMO (fear of missing out) and not wanting to wait till I had energy to go back to the store, I ordered some more items online that I haven't received yet.  Black Stuart Weitzman boots for Harper, $24.90 (reg. $35.95).  Vigoss Girls skinny jeans for Peyton, $18.90 (reg. $29).  Minnetonka booties for Harper, $21.95.  The Minnetonka booties weren't on sale but the price was right.  I didn't realize how cheap they were compared to other baby mocs.  I'm probably going to stock up.
That's my Anniversary Sale haul.  I know I didn't go too crazy, just the essentials.  Being pregnant helped me save a ton of money because I wasn't able to try anything on.  This sale was for the kids.  I may try to make one more trip to the store to see if I missed anything.  I'm in search for the Black Stuart Weitzman boots for Peyton to match Harper's.  They are sold out in her size.  It's easier to go Nordstrom and have them locate a size for you and they'll ship them free to your house.
Did you shop the Anniversary Sale?  What did you get?  You have until Sunday to still shop!