I love putting together family outfits.  I'm a stylist at heart so when I got married, I would pick out all my husbands outfits (he desperately needed help).  I'm still going strong with picking out my families outfits without being matchy matchy.  I wanted to share my tips to easily help you put together fly family or mommy & me outfits.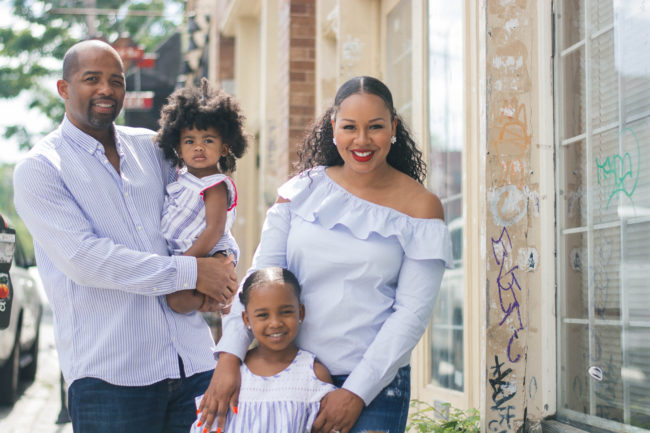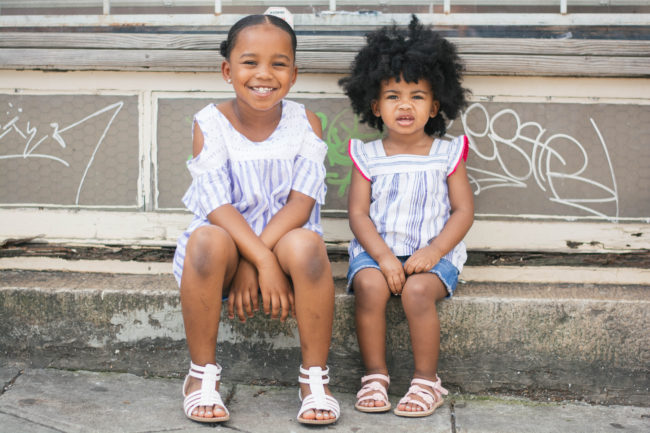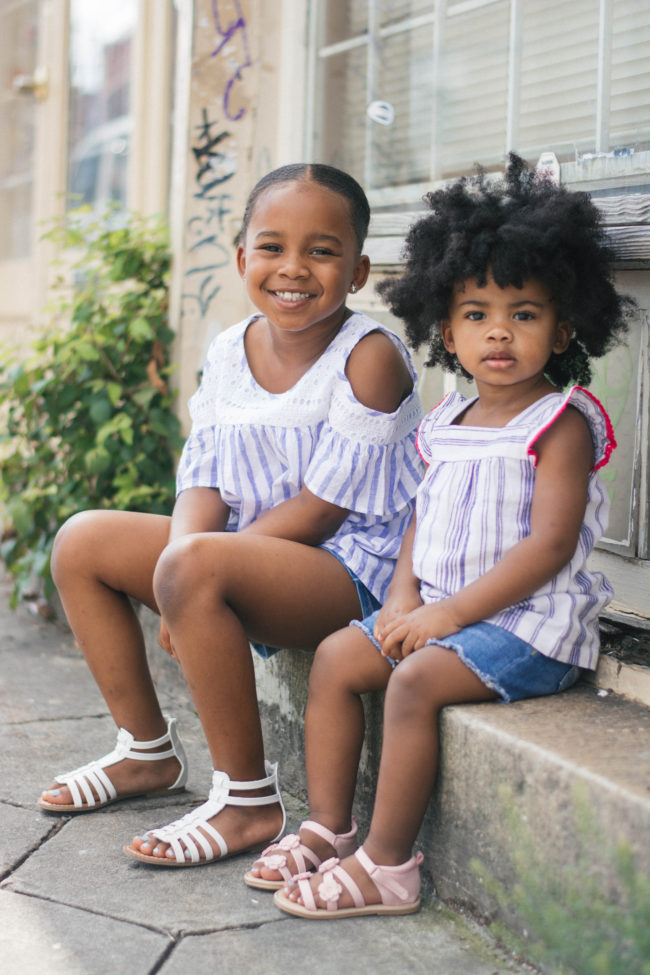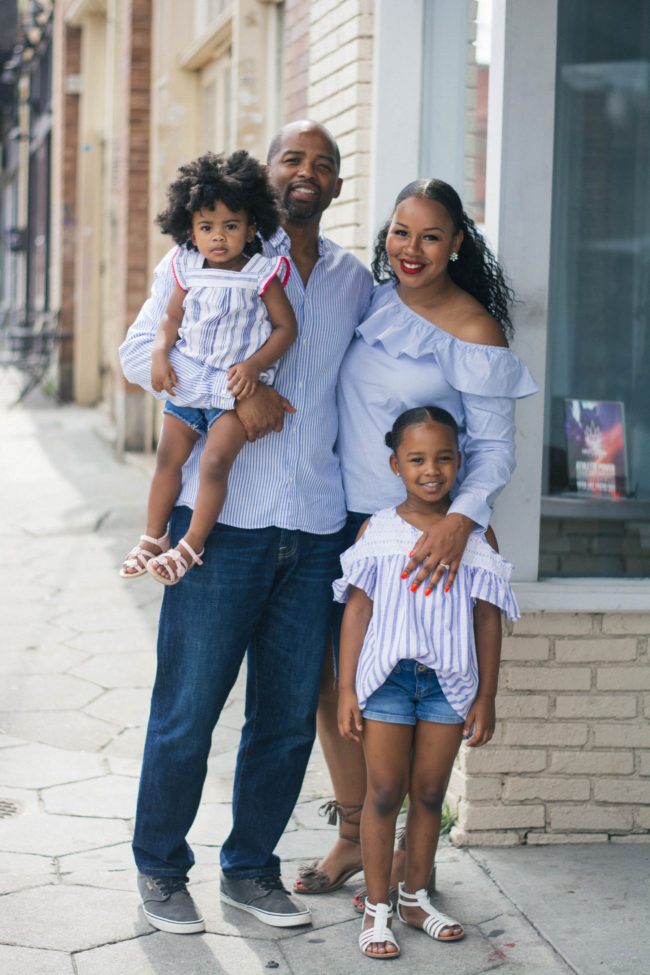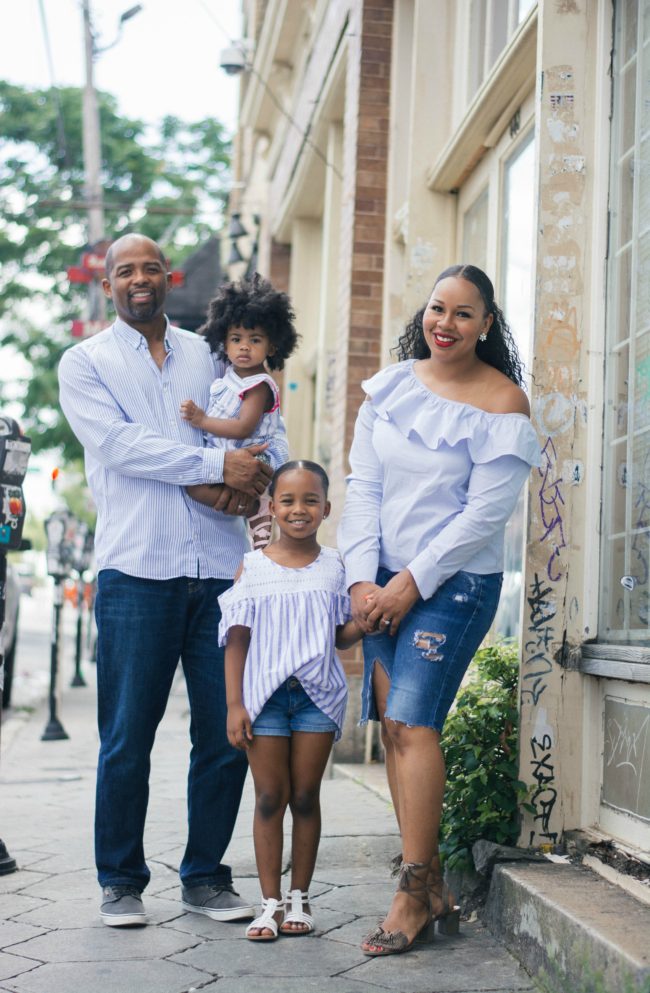 Peyton: Top, Target | Shorts, Kohl's | Sandals, Kohl's (similar)
Harper: Top, Carter's | Shorts, Peek | Sandals, H+M
Trina: Top, Macy's | Shorts, old jeans (similar) | Shoes, JustFab | Pony Tails, Freetress
Mister: Shirt, H+M | Jeans, Lucky Brand | Shoes, Vans
 Check out the closets, is there something you or your kids are dying to wear?  Start with that piece and build.  You don't have to buy everyone new outfits just to take a photo.
Pick a theme.  As you can see we have a few going on.  We've got stripes, cold shoulder, and denim.  Themes help tie the looks together.
Connect with colors.  If everything is totally different, pick an accent color.  Think of it like connecting the dots.  Pops of color can connect the family in a photo.
Pick a style.  Everyone in the family should have a similar style.  One person can't be in a ball gown and everyone else in tee shirts and basketball shorts.  Everyone's outfit should stand out on its own for a great stylish photo.
I know our outfits aren't crazy stylish, but I've managed for each one of use to coordinate, instead of matching.  I also didn't buy anything for this photo shoot.  I knew Peyton had an off the shoulder tops so I ran with that.  We have a cohesive look will still showing their individual personality.  Before you buy the same of everything, take these tips into consideration and save some coin.
Do you like to coordinate with your family or kids?  You can some of my favorite family outfits
HERE
,
HERE
and
HERE
.