This post is sponsored by James Avery.  Thoughts and opinions are my own.
Christmas is less than two weeks away!  Where did the time go?  I swear I just got done with Thanksgiving dinner.  As much as I would like to give the girls and my family everything they want, I want them to understand the real meaning of Christmas.    We're still working on what our family Christmas tradition looks like. With the help of James Avery, I wanted to share a Christmas story from my childhood, plans for future traditions and a James Avery giveaway.
Christmas with my mom was centered around shopping.  I remember when I was around 10 years old, my mom took me and my niece mall with her to buy Christmas presents.  She gave me about $100 cash.  That's a lot of cash back then for a 10-year-old.  That was in the olden days (as Peyton says) before credit cards.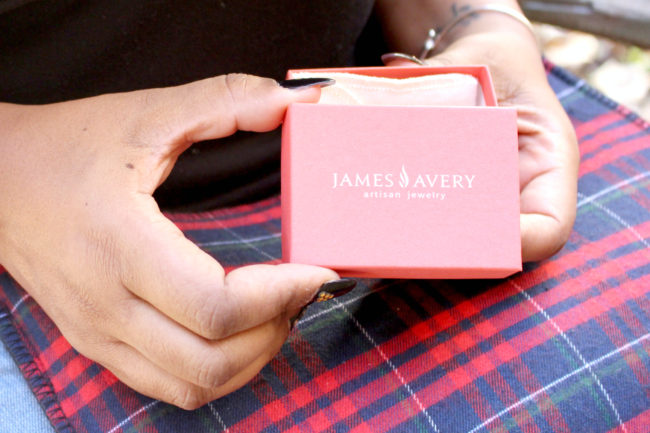 Since I was balling out of control, I was on a mission to get everyone I could, the BIGGEST gift I could find.  Christmas at that time for me meant the biggest boxes, had to be the best gifts.  Luckily our mall had some kind of convenience type of store with items I could afford.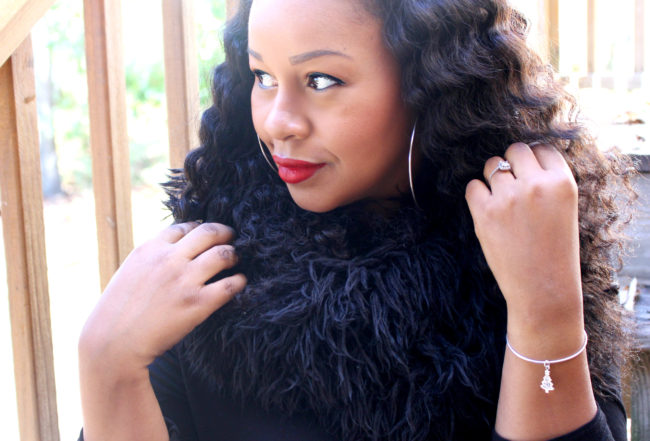 While cruising this budget-friendly store, I found pot in a box.  SCORE!  I grabbed the box.  Then I saw a large soldier nutcracker. It also came in a big box.  I found some multi-colored knee-hi socks in a tube that was as long as a roll of wrapping paper.  Who wouldn't love a tube of knee-hi socks this big?  Talk about throwing money down the drain…. I spent $100 buying a bunch of junk that I couldn't carry around the mall.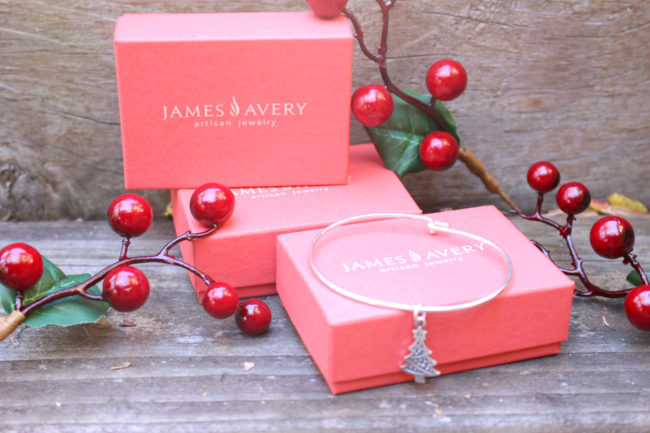 I went home and wrapped my gifts.  My mom looked at the pot and said thanks.  The nutcracker broke immediately because I tried to crack a real nut with it.  Not only did this make me sharpen up my shopping skills, but I also learned the size of the gift is not what matters.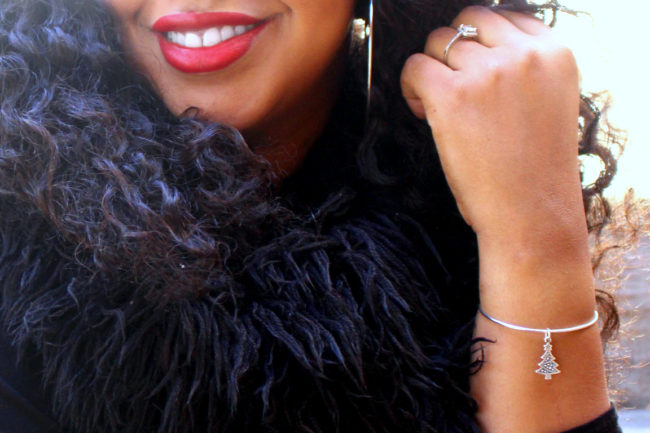 Gifts from the heart are really what Christmas is about.  Sentimental gifts can come small boxes, like my James Avery sterling silver Christmas Tree charm and bracelet. I want to teach my girls to think of more personal and heartfelt gifts like my adorned Christmas tree that reminds me of my early holiday shopping adventures.  James Avery Artisan Jewelry is committed to making memories and telling stories. I encourage you to make this a Christmas to remember with a special holiday piece from James Avery and share your own stories using #MyJamesAvery and #ACharmedChristmas. Click HERE to check out more beautiful pieces from James Avery.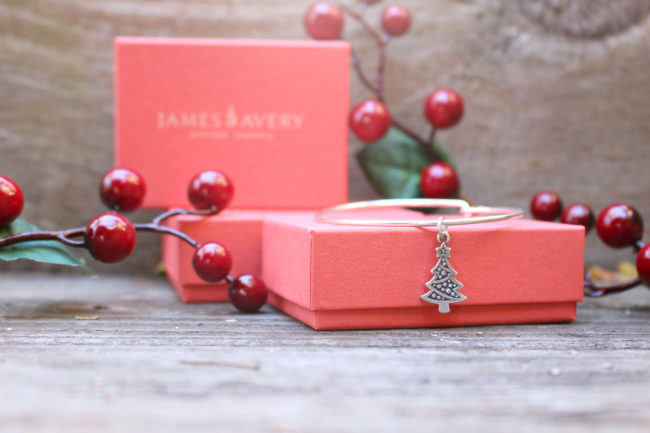 James Avery has been so gracious as to gift one on my readers with this beautiful sterling silver Christmas tree charm and bracelet.  Use the widget below to enter.  Open to US shipping addresses only.  Must be over 18 to enter.  Giveaway will end on Sunday at 11:59 pm.  Winner will be contacted immediately and will have 24 hrs to respond. Not responsible for lost or damaged packages.  Item is not eligible for returns or exchanges. Good luck!