I partnered Energizer® for this post.  Thoughts and opinions are my own.
It's time to "Fall Back"!  Daylight savings ends this Sunday at 2am!  I wanted to remind you to set your clocks back this Sunday. In my single days, I would forget to set my clocks back and that was the only day I would make it to church on time.  Now that I have kids, I look forward to that extra hour.  I wanted to share with you how important it is for you change your batteries and a few other things to do when you change your clock.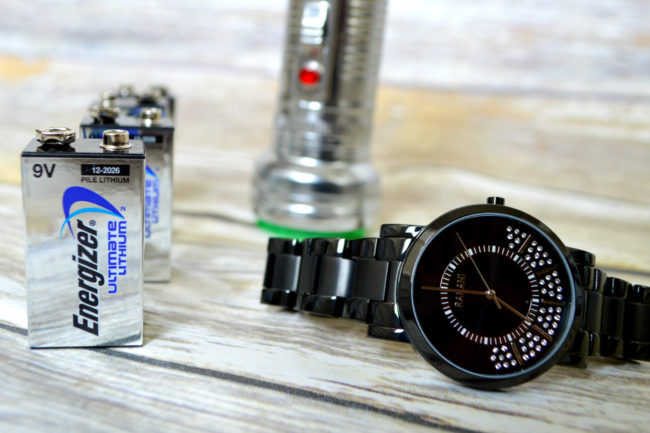 Replace batteries in all fire alarms and carbon monoxide detectors.  Despite the fact that an increasing number of homes have smoke alarms and smoke detectors, the National Fire Protection Association reports that 71% of smoke alarms which failed to operate had missing, disconnected or dead batteries.  This simple act could save your life.
Change your air filters.  I'm so guilty of forgetting about changing our air filters until our heater acts up or when the air quality is poor.
Check the expiration date on your medicine.  Cold and flu season is coming and you need to be prepared.  Nothing worse than have a sick child and having to locate a 24 hour pharmacy because all you medicine expired last year.
Recharge your power banks.  You should always keep a few portable power banks for your phone around the house.  Depending on which one you have, they can hold power for a long time.  It's best to check them during time changes.
Check your flashlights.  I swear that my flash lights only work when Peyton is playing with them.  When the power is out, they're always dead.  Replace them during the time change.
Check your garage keypad.  I'm sharing this because it just happened to me.  We have a key pad code on our garage so family members can get in when we're not home and of course it wasn't working when someone needed to get in because the battery was dead.
Change the battery on your thermostat.  Again, at the most inconvenient time, like when it's 10 below zero, your thermostat decide to go out because the battery is dead.
For 29 years, the Energizer® brand has partnered with the International Association of Fire Chiefs (IAFC) to help keep families safe through the Change Your Clock Change Your Batteries™ program. Every fall, Energizer® and the IAFC work to remind people of the simple, life-saving habit of changing and testing the batteries in smoke alarms and carbon monoxide detectors, along with all of your home safety devices, when setting the clocks back for daylight saving time.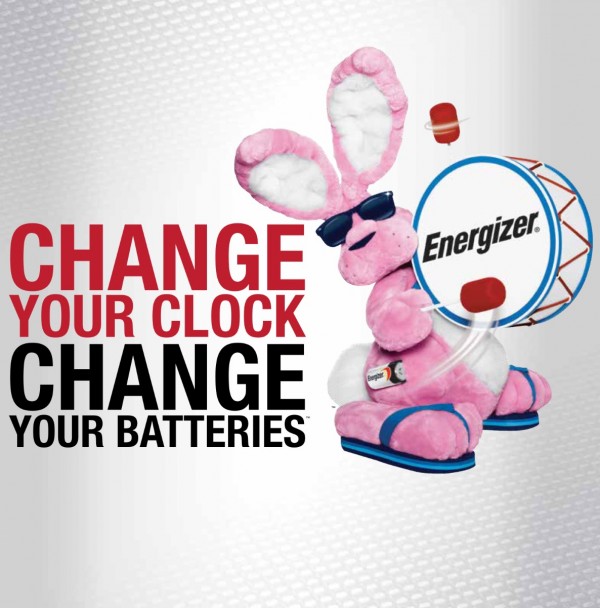 It's hard to remember these small task that could could save your life.  I hope you find these tips helpful.  I try to keep a drawer full of Energizer® batteries.  Every toy that Peyton and Harper requires batteries.  Having batteries on hand can save you from complete child meltdowns.   Save your self some time and possibly your life by stocking up on Energizer® batteries.  Click HERE to read more about keeping your family safe!  Change your clock, change your batteries!